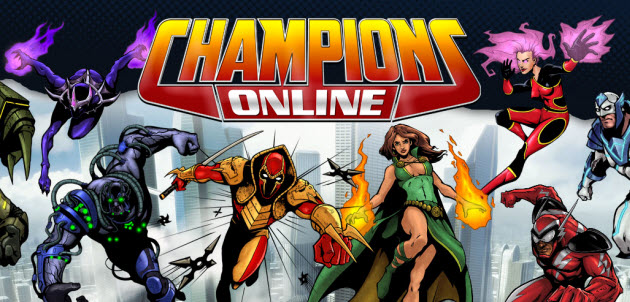 Introduction
Champions Online is an MMORPG by Cryptic Studios that is based on the 1980's pen-and-paper Champions roll playing game that I played when I was much younger. It is a lot of fun and you can play (with certain limitations) for free.
My account name is Brizel. If you play, feel free to look me up in-game.
Super Group
I belong to the great and pants-less WildCards Super Group. We are part of the Unrepentant gaming community. If you are looking for a mature fun-loving group, give us a try.
PowerHouse
PowerHouse is an HTML/Javascript character builder for players that allows you to plan out the attributes, powers, and advantages your character(s) will take. It is released under the GPL and is similar to and inspired by championBuilder, which is a Java application that performs a similar function (see the next section).
ChampionBuilder
ChampionBuilder is a great Java application, originally written by Moritz Hartmeier and currently maintained by Roxstar, (also released under the GPL) that allows you to plan out the attributes, powers, and advantages your character(s) will take. The code repository is hosted on Google Code.
As a tip-of-the-hat to ChampionBuilder, I've borrowed the forum export colors from it to use on this page.
Jabber Client
Champions Online has XMPP (Jabber) support. This allows you to chat with other players from any instant messaging client that supports XMPP. Here are instructions to set it up.
Blood Moon Dead Heroes Tracker
New User FAQ
I've put together a frequently ask questions page to consolidate a lot of advice and tips that are helpful to new players.
---