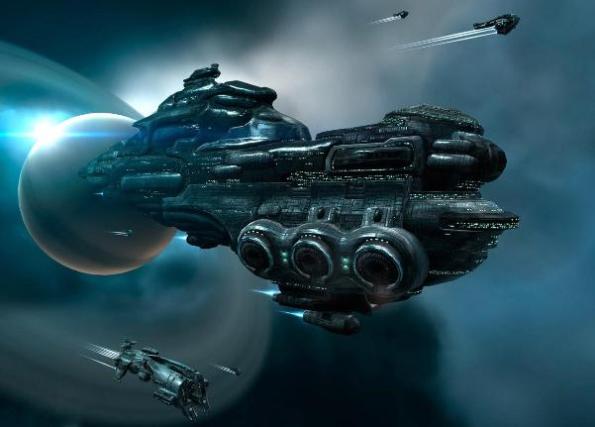 Introduction
EVE Online is CCP's Space MMORPG with a focus on PvP team play and market trading. The fighting is strategic in nature, not quick-twitch. Even though the death penalty is the highest of any game I've ever played, EVE can be a lot of fun. Some unique features are:
A sandbox environment (i.e. players can permanently change the world).
PvP all the time. Outside of a station you are never truly safe in EVE.
An amazing market. EVE has an amazingly realistic demand based market.
Skill training occurs in real world time.
Characters can train for any skills they want to. No class limitations.
Some career choices include:

Mission Runner
Miner
Hauler
Market Trader
Inventor
Manufacturer
Rat Hunter
Bounty Hunter
PvP Bandit
Worm Hole Explorer
Characters
My main character is Brizel. I belong to the Unrepentant Gaming Corporation and the Arcis Patriae Tryanni Alliance.