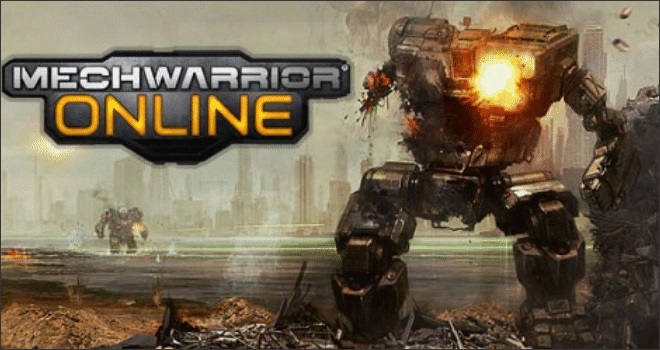 Introduction
MechWarrior Online is an FPS strategy simulation game by Piranha Games. It is based on the BattleMech Universe established from previous video game titles as well as the pen-and-paper game.
A tactical BattleMech simulation set in 3049 AD. As a pilot known as a "MechWarrior", you are about to take control of the most powerful mechanical battle units the universe has ever seen.
My account name is Brizel.
Mechs
My mech loadouts are listed below.
---
Info
| | | |
| --- | --- | --- |
| | Speed | 153.9 / 169.3 |
| | Tonnage | 20 |
| | Firepower | 20.00 |
| | Heat Management | 1.59 |
| | Armor - Standard | 128 |
| | Structure | Endo-Steel |
| | Jump Distance | N/A |
Details
Class
Light
Armament
Small Laser
4
Machine Gun
2
Ammunition
Machine Gun Ammo
3000
Equipment
Jump Jets
N/A
Double Heat Sinks
10
XL Engine 190
1
Guardian ECM
1
Hardpoints
Ballistic
2
Energy
4
Missile
0
AMS
1
ECM
1
Loadout
Head
Life Support
Sensors
Cockpit
Center Torso
Gyro
XL Engine 190
Machine Gun
Machine Gun
Right Torso
Small Laser
Small Laser
Machine Gun Ammo
Double Heat Sink
Double Heat Sink
Left Torso
Small Laser
Small Laser
Guargian ECM
Machine Gun Ammo
Double Heat Sink
Right Arm
Shoulder
Upper Arm Actuator
Left Arm
Shoulder
Upper Arm Actuator
Right Leg
Hip
Upper Leg Actuator
Lower Leg Actuator
Foot Actuator
Left Leg
Hip
Upper Leg Actuator
Lower Leg Actuator
Foot Actuator
Armor
| | | |
| --- | --- | --- |
| | Head | 16 |
| | Center Torso | 20 |
| | Center Torso Rear | 4 |
| | Right Torso | 16 |
| | Right Torso Rear | 4 |
| | Left Torso | 16 |
| | Left Torso Rear | 4 |
| | Right Arm | 8 |
| | Left Arm | 8 |
| | Right Leg | 16 |
| | Left Leg | 16 |
Upgrades
| | | |
| --- | --- | --- |
| | Armor | Standard Armor |
| | Structure | Endo-Steel Structure |
| | Heat Sinks | Double Heat Sink |
| | Artemis | Not Applicable |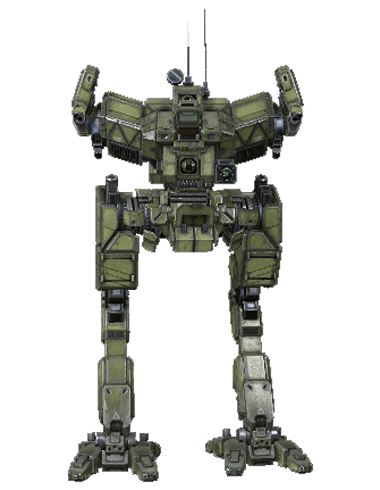 Info
| | | |
| --- | --- | --- |
| | Speed | 129.6 / 142.6 |
| | Tonnage | 20 |
| | Firepower | 15.00 |
| | Heat Management | 1.93 |
| | Armor - Standard | 128 |
| | Structure | Standard |
| | Jump Distance | N/A |
Details
Class
Light
Armament
Medium Laser
1
Machine Gun
2
Ammunition
Equipment
Jump Jets
N/A
Standard Heat Sinks
10
Standard Engine 160
1
Hardpoints
Ballistic
4
Energy
1
Missile
0
AMS
1
ECM
0
Loadout
Head
Life Support
Sensors
Cockpit
Center Torso
Gyro
Standard Engine 160
Medium Laser
Machine Gun Ammo
Right Torso
Left Torso
Right Arm
Shoulder
Upper Arm Actuator
Machine Gun
Left Arm
Shoulder
Upper Arm Actuator
Machine Gun
Right Leg
Hip
Upper Leg Actuator
Lower Leg Actuator
Foot Actuator
Standard Heat Sink
Standard Heat Sink
Left Leg
Hip
Upper Leg Actuator
Lower Leg Actuator
Foot Actuator
Standard Heat Sink
Standard Heat Sink
Armor
| | | |
| --- | --- | --- |
| | Head | 16 |
| | Center Torso | 20 |
| | Center Torso Rear | 4 |
| | Right Torso | 16 |
| | Right Torso Rear | 4 |
| | Left Torso | 16 |
| | Left Torso Rear | 4 |
| | Right Arm | 8 |
| | Left Arm | 8 |
| | Right Leg | 16 |
| | Left Leg | 16 |
Upgrades
| | | |
| --- | --- | --- |
| | Armor | Standard Armor |
| | Structure | Standard Structure |
| | Heat Sinks | Standard Heat Sink |
| | Artemis | Not Applicable |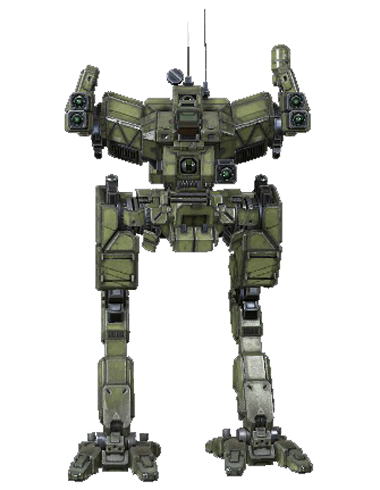 Info
| | | |
| --- | --- | --- |
| | Speed | 129.6 / 142.6 |
| | Tonnage | 20 |
| | Firepower | 17.00 |
| | Heat Management | 1.01 |
| | Armor - Ferro-Fibrous | 106 |
| | Structure | Endo-Steel |
| | Jump Distance | N/A |
Details
Class
Light
Armament
Medium Laser
1
Small Laser
4
Anti-Missile System
1
Ammunition
Equipment
Jump Jets
N/A
Standard Heat Sinks
10
Standard Engine 160
1
C.A.S.E.
1
Hardpoints
Ballistic
0
Energy
5
Missile
0
AMS
2
ECM
0
Loadout
Head
Life Support
Sensors
Cockpit
Center Torso
Gyro
Standard Engine 160
Medium Laser
Right Torso
Left Torso
C.A.S.E.
AMS Ammo
Right Arm
Shoulder
Upper Arm Actuator
Small Laser
Small Laser
Left Arm
Shoulder
Upper Arm Actuator
Small Laser
Small Laser
Anti-Missile System
Right Leg
Hip
Upper Leg Actuator
Lower Leg Actuator
Foot Actuator
Standard Heat Sink
Standard Heat Sink
Left Leg
Hip
Upper Leg Actuator
Lower Leg Actuator
Foot Actuator
Standard Heat Sink
Standard Heat Sink
Armor
| | | |
| --- | --- | --- |
| | Head | 14 |
| | Center Torso | 12 |
| | Center Torso Rear | 4 |
| | Right Torso | 12 |
| | Right Torso Rear | 4 |
| | Left Torso | 12 |
| | Left Torso Rear | 4 |
| | Right Arm | 8 |
| | Left Arm | 8 |
| | Right Leg | 14 |
| | Left Leg | 14 |
Upgrades
| | | |
| --- | --- | --- |
| | Armor | Ferro-Fibrous Armor |
| | Structure | Endo-Steel Structure |
| | Heat Sinks | Standard Heat Sink |
| | Artemis | Not Applicable |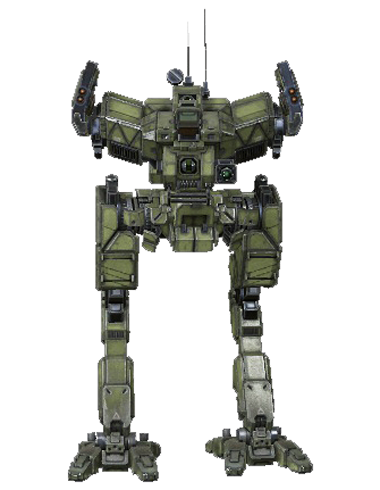 Info
| | | |
| --- | --- | --- |
| | Speed | 129.6 / 142.6 |
| | Tonnage | 20 |
| | Firepower | 15.00 |
| | Heat Management | 1.42 |
| | Armor - Ferro-Fibrous | 88 |
| | Structure | Endo-Steel |
| | Jump Distance | N/A |
Details
Class
Light
Armament
Medium Laser
1
Streak SRM 2
2
Ammunition
Equipment
Jump Jets
N/A
Standard Heat Sinks
10
Standard Engine 160
1
C.A.S.E.
1
Hardpoints
Ballistic
0
Energy
1
Missile
4
AMS
1
ECM
0
Loadout
Head
Life Support
Sensors
Cockpit
Center Torso
Gyro
Standard Engine 160
Medium Laser
Right Torso
Left Torso
C.A.S.E.
Streak ARM Ammo
Right Arm
Shoulder
Upper Arm Actuator
Streak SRM 2
Left Arm
Shoulder
Upper Arm Actuator
Streak SRM 2
Right Leg
Hip
Upper Leg Actuator
Lower Leg Actuator
Foot Actuator
Standard Heat Sink
Standard Heat Sink
Left Leg
Hip
Upper Leg Actuator
Lower Leg Actuator
Foot Actuator
Standard Heat Sink
Standard Heat Sink
Armor
| | | |
| --- | --- | --- |
| | Head | 14 |
| | Center Torso | 10 |
| | Center Torso Rear | 4 |
| | Right Torso | 10 |
| | Right Torso Rear | 4 |
| | Left Torso | 10 |
| | Left Torso Rear | 2 |
| | Right Arm | 8 |
| | Left Arm | 8 |
| | Right Leg | 10 |
| | Left Leg | 10 |
Upgrades
| | | |
| --- | --- | --- |
| | Armor | Ferro-Fibrous Armor |
| | Structure | Endo-Steel Structure |
| | Heat Sinks | Standard Heat Sink |
| | Artemis | Standard Guidance |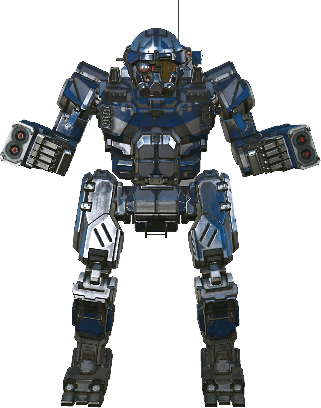 Info
| | | |
| --- | --- | --- |
| | Speed | 126.4 / 139.0 |
| | Tonnage | 24.5 |
| | Firepower | 20.00 |
| | Heat Management | 1.44 |
| | Armor - Standard | 176 |
| | Structure | Endo-Steel |
| | Jump Distance | N/A |
Details
Class
Light
Armament
Medium Laser
4
Anti-Missile System
1
Ammunition
AMS Ammo
1000
Equipment
Jump Jets
N/A
Double Heat Sinks
13
XL Engine 195
1
Hardpoints
Ballistic
0
Energy
4
Missile
0
AMS
1
ECM
0
Loadout
Head
Life Support
Sensors
Cockpit
AMS Ammo
Center Torso
Gyro
XL Engine 195
Right Torso
Anti-Missile System
Double Heat Sink
Double Heat Sink
Left Torso
Double Heat Sink
Double Heat Sink
Double Heat Sink
Right Arm
Shoulder
Upper Arm Actuator
Lower Arm Actuator
Hand Actuator
Medium Laser
Medium Laser
Double Heat Sink
Left Arm
Shoulder
Upper Arm Actuator
Lower Arm Actuator
Hand Actuator
Medium Laser
Medium Laser
Right Leg
Hip
Upper Leg Actuator
Lower Leg Actuator
Foot Actuator
Left Leg
Hip
Upper Leg Actuator
Lower Leg Actuator
Foot Actuator
Armor
| | | |
| --- | --- | --- |
| | Head | 16 |
| | Center Torso | 24 |
| | Center Torso Rear | 8 |
| | Right Torso | 18 |
| | Right Torso Rear | 6 |
| | Left Torso | 18 |
| | Left Torso Rear | 6 |
| | Right Arm | 16 |
| | Left Arm | 16 |
| | Right Leg | 24 |
| | Left Leg | 24 |
Upgrades
| | | |
| --- | --- | --- |
| | Armor | Standard Armor |
| | Structure | Endo-Steel Structure |
| | Heat Sinks | Double Heat Sink |
| | Artemis | Standard Guidance |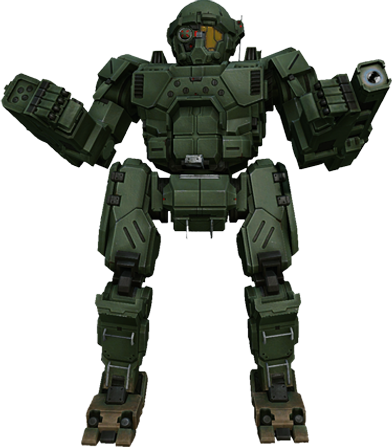 Info
| | | |
| --- | --- | --- |
| | Speed | 126.4 / 139.0 |
| | Tonnage | 25 |
| | Firepower | 9.00 |
| | Heat Management | 2.30 |
| | Armor - Standard | 144 |
| | Structure | Endo-Steel |
| | Jump Distance | N/A |
Details
Class
Light
Armament
Streak SRM 2
3
TAG
1
Ammunition
Streak SRM Ammo
300
Equipment
Jump Jets
N/A
Double Heat Sinks
10
XL Engine 195
1
Guardian ECM
1
Hardpoints
Ballistic
0
Energy
1
Missile
3
AMS
1
ECM
1
Loadout
Head
Life Support
Sensors
Cockpit
Streak SRM Ammo
Center Torso
Gyro
XL Engine 195
Streak SRM 2
Right Torso
Double Heat Sink
Double Heat Sink
Left Torso
Double Head Sink
Guardian ECM
Right Arm
Shoulder
Upper Arm Actuator
Lower Arm Actuator
Hand Actuator
Streak SRM 2
Streak SRM 2
Left Arm
Shoulder
Upper Arm Actuator
Lower Arm Actuator
Hand Actuator
TAG
Right Leg
Hip
Upper Leg Actuator
Lower Leg Actuator
Foot Actuator
Streak SRM Ammo
Left Leg
Hip
Upper Leg Actuator
Lower Leg Actuator
Foot Actuator
Streak SRM Ammo
Armor
| | | |
| --- | --- | --- |
| | Head | 10 |
| | Center Torso | 18 |
| | Center Torso Rear | 8 |
| | Right Torso | 12 |
| | Right Torso Rear | 8 |
| | Left Torso | 12 |
| | Left Torso Rear | 8 |
| | Right Arm | 16 |
| | Left Arm | 16 |
| | Right Leg | 18 |
| | Left Leg | 18 |
Upgrades
| | | |
| --- | --- | --- |
| | Armor | Standard Armor |
| | Structure | Endo-Steel Structure |
| | Heat Sinks | Double Heat Sink |
| | Artemis | Artemis |
Info
| | | |
| --- | --- | --- |
| | Speed | 129.6 / 142.6 |
| | Tonnage | 30 |
| | Firepower | 26.60 |
| | Heat Management | 1.62 |
| | Armor - Standard | 144 |
| | Structure | Endo-Steel |
| | Jump Distance | 52.0 |
Details
Class
Light
Armament
Medium Laser
2
AMS
2
SRM 4
1
Machine Gun
2
Ammunition
SRM Ammo
100
Machine Gun Ammo
2000
AMS Ammo
2000
Equipment
Jump Jets
6/6
Double Heat Sinks
10
XL Engine 240
1
Hardpoints
Ballistic
2
Energy
2
Missile
1
AMS
2
ECM
0
Loadout
Head
Life Support
Sensors
Cockpit
Center Torso
Gyro
XL Engine 240
SRM 4
SRM Ammo
Right Torso
Jump Jets - Class V
Jump Jets - Class V
Jump Jets - Class V
AMS
Left Torso
Jump Jets - Class V
Jump Jets - Class V
Jump Jets - Class V
Double Heat Sink
AMS
Machine Gun Ammo
AMS Ammo
Right Arm
Shoulder
Upper Arm Actuator
Lower Arm Actuator
Hand Actuator
Medium Laser
Machine Gun
Left Arm
Shoulder
Upper Arm Actuator
Lower Arm Actuator
Hand Actuator
Medium Laser
Machine Gun
Right Leg
Hip
Upper Leg Actuator
Lower Leg Actuator
Foot Actuator
Left Leg
Hip
Upper Leg Actuator
Lower Leg Actuator
Foot Actuator
Armor
| | | |
| --- | --- | --- |
| | Head | 12 |
| | Center Torso | 20 |
| | Center Torso Rear | 8 |
| | Right Torso | 14 |
| | Right Torso Rear | 4 |
| | Left Torso | 14 |
| | Left Torso Rear | 4 |
| | Right Arm | 14 |
| | Left Arm | 14 |
| | Right Leg | 20 |
| | Left Leg | 20 |
Upgrades
| | | |
| --- | --- | --- |
| | Armor | Standard Armor |
| | Structure | Endo-Steel Structure |
| | Heat Sinks | Double Heat Sink |
| | Artemis | Standard Artemis |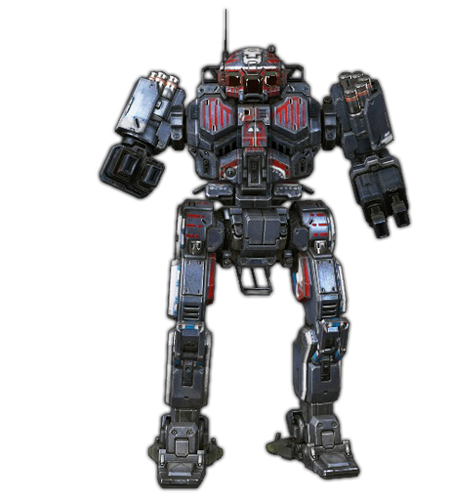 Info
| | | |
| --- | --- | --- |
| | Speed | 136.5 / 150.2 |
| | Tonnage | 35 |
| | Firepower | 40.00 |
| | Heat Management | 1.36 |
| | Armor - Standard | 224 |
| | Structure | Endo-Steel |
| | Jump Distance | 30.1 |
Details
Class
Light
Armament
Medium Laser
4
Machine Gun
4
Ammunition
Machine Gun Ammo
4000
Equipment
Jump Jets
6/6
Double Heat Sinks
10
XL Engine 295
1
Hardpoints
Ballistic
4
Energy
4
Missile
0
AMS
1
ECM
0
Loadout
Head
Life Support
Sensors
Cockpit
Center Torso
Gyro
XL Engine 295 (0x HS)
Right Torso
Jump Jets - Class V
Jump Jets - Class V
Jump Jets - Class V
Machine Gun
Machine Gun
Left Torso
Jump Jets - Class V
Jump Jets - Class V
Jump Jets - Class V
Machine Gun
Machine Gun
Right Arm
Shoulder
Upper Arm Actuator
Medium Laser
Medium Laser
Left Arm
Shoulder
Upper Arm Actuator
Medium Laser
Medium Laser
Right Leg
Hip
Upper Leg Actuator
Lower Leg Actuator
Foot Actuator
Left Leg
Hip
Upper Leg Actuator
Lower Leg Actuator
Foot Actuator
Armor
| | | |
| --- | --- | --- |
| | Head | 18 |
| | Center Torso | 32 |
| | Center Torso Rear | 12 |
| | Right Torso | 22 |
| | Right Torso Rear | 10 |
| | Left Torso | 22 |
| | Left Torso Rear | 10 |
| | Right Arm | 17 |
| | Left Arm | 17 |
| | Right Leg | 32 |
| | Left Leg | 32 |
Upgrades
| | | |
| --- | --- | --- |
| | Armor | Standard Armor |
| | Structure | Endo-Steel Structure |
| | Heat Sinks | Double Heat Sink |
| | Artemis | Standard Guidance |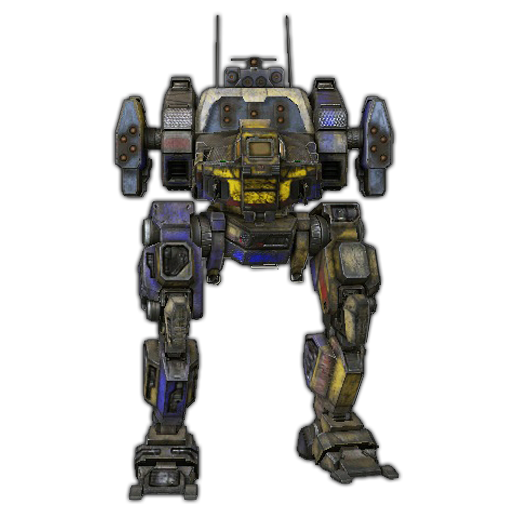 Info
| | | |
| --- | --- | --- |
| | Speed | 127.3 / 140.0 |
| | Tonnage | 35 |
| | Firepower | 20.00 |
| | Heat Management | 2.00 |
| | Armor - Standard | 238 |
| | Structure | Endo-Steel |
| | Jump Distance | N/A |
Details
Class
Light
Armament
Streak SRM 2
4
Ammunition
Streak SRM Ammo
400
Equipment
Jump Jets
N/A
Double Heat Sinks
10
XL Engine 275
1
Beagle Active Probe
1
Hardpoints
Ballistic
0
Energy
0
Missile
4
AMS
1
ECM
0
Loadout
Head
Life Support
Sensors
Cockpit
Center Torso
Gyro
XL Engine 275 (0x HS)
Streak SRM 2
Streak SRM 2
Right Torso
Beagle Active Probe
Left Torso
Right Arm
Shoulder
Upper Arm Actuator
Streak SRM 2
Left Arm
Shoulder
Upper Arm Actuator
Streak SRM 2
Right Leg
Hip
Upper Leg Actuator
Lower Leg Actuator
Foot Actuator
Streak SRM Ammo
Streak SRM Ammo
Left Leg
Hip
Upper Leg Actuator
Lower Leg Actuator
Foot Actuator
Streak SRM Ammo
Streak SRM Ammo
Armor
| | | |
| --- | --- | --- |
| | Head | 18 |
| | Center Torso | 32 |
| | Center Torso Rear | 12 |
| | Right Torso | 22 |
| | Right Torso Rear | 10 |
| | Left Torso | 22 |
| | Left Torso Rear | 10 |
| | Right Arm | 24 |
| | Left Arm | 24 |
| | Right Leg | 32 |
| | Left Leg | 32 |
Upgrades
| | | |
| --- | --- | --- |
| | Armor | Standard Armor |
| | Structure | Endo-Steel Structure |
| | Heat Sinks | Double Heat Sink |
| | Artemis | Artemis |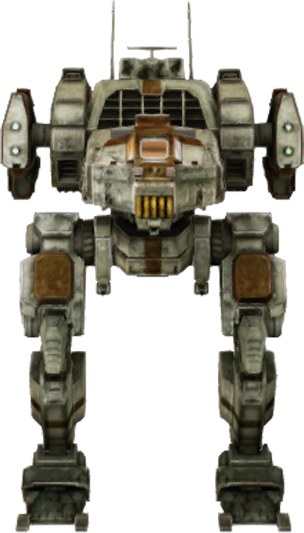 Info
| | | |
| --- | --- | --- |
| | Speed | 129.6 / 142.6 |
| | Tonnage | 35 |
| | Firepower | 18.00 |
| | Heat Management | 1.50 |
| | Armor - Ferro-Fibrous | 232 |
| | Structure | Endo-Steel |
| | Jump Distance | 20.0 |
Details
Class
Light
Armament
Small Laser
4
Streak SRM 2
2
Ammunition
Streak SRM Ammo
300
Equipment
Jump Jets
4/5
Double Heat Sinks
11
XL Engine 280
1
Beagle Active Probe
1
Hardpoints
Ballistic
0
Energy
4
Missile
2
AMS
1
ECM
0
Loadout
Head
Life Support
Sensors
Cockpit
Streak SRM Ammo
Center Torso
Gyro
XL Engine 280 (1x HS)
Streak SRM 2
Streak SRM 2
Right Torso
Jump Jets - Class V
Jump Jets - Class V
Left Torso
Jump Jets - Class V
Jump Jets - Class V
Right Arm
Shoulder
Upper Arm Actuator
Small Laser
Small Laser
Left Arm
Shoulder
Upper Arm Actuator
Small Laser
Small Laser
Right Leg
Hip
Upper Leg Actuator
Lower Leg Actuator
Foot Actuator
Beagle Active Probe
Left Leg
Hip
Upper Leg Actuator
Lower Leg Actuator
Foot Actuator
Streak SRM Ammo
Streak SRM Ammo
Armor
| | | |
| --- | --- | --- |
| | Head | 18 |
| | Center Torso | 32 |
| | Center Torso Rear | 12 |
| | Right Torso | 22 |
| | Right Torso Rear | 10 |
| | Left Torso | 22 |
| | Left Torso Rear | 10 |
| | Right Arm | 21 |
| | Left Arm | 21 |
| | Right Leg | 32 |
| | Left Leg | 32 |
Upgrades
| | | |
| --- | --- | --- |
| | Armor | Ferro-Fibrous Armor |
| | Structure | Endo-Steel Structure |
| | Heat Sinks | Double Heat Sink |
| | Artemis | Standard Guidance |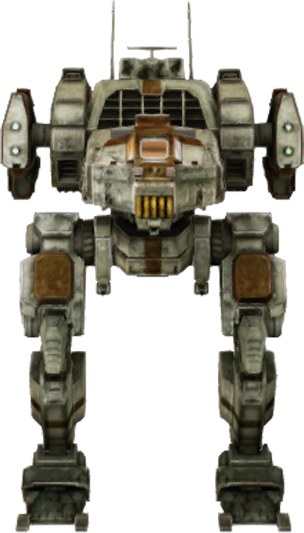 Info
| | | |
| --- | --- | --- |
| | Speed | 138.9 / 152.7 |
| | Tonnage | 35 |
| | Firepower | 26.00 |
| | Heat Management | 1.28 |
| | Armor - Ferro-Fibrous | 214 |
| | Structure | Endo-Steel |
| | Jump Distance | N/A |
Details
Class
Light
Armament
Medium Laser
4
Streak SRM 2
2
Ammunition
Streak SRM Ammo
200
Equipment
Jump Jets
0/5
Double Heat Sinks
11
XL Engine 300
1
Beagle Active Probe
1
Hardpoints
Ballistic
0
Energy
4
Missile
2
AMS
1
ECM
0
Loadout
Head
Life Support
Sensors
Cockpit
Streak SRM Ammo
Center Torso
Gyro
XL Engine 280 (1x HS)
Streak SRM 2
Streak SRM 2
Right Torso
Left Torso
Right Arm
Shoulder
Upper Arm Actuator
Medium Laser
Medium Laser
Left Arm
Shoulder
Upper Arm Actuator
Medium Laser
Medium Laser
Right Leg
Hip
Upper Leg Actuator
Lower Leg Actuator
Foot Actuator
Beagle Active Probe
Left Leg
Hip
Upper Leg Actuator
Lower Leg Actuator
Foot Actuator
Streak SRM Ammo
Streak SRM Ammo
Armor
| | | |
| --- | --- | --- |
| | Head | 18 |
| | Center Torso | 32 |
| | Center Torso Rear | 12 |
| | Right Torso | 22 |
| | Right Torso Rear | 10 |
| | Left Torso | 22 |
| | Left Torso Rear | 10 |
| | Right Arm | 21 |
| | Left Arm | 21 |
| | Right Leg | 32 |
| | Left Leg | 32 |
Upgrades
| | | |
| --- | --- | --- |
| | Armor | Ferro-Fibrous Armor |
| | Structure | Endo-Steel Structure |
| | Heat Sinks | Double Heat Sink |
| | Artemis | Artemis |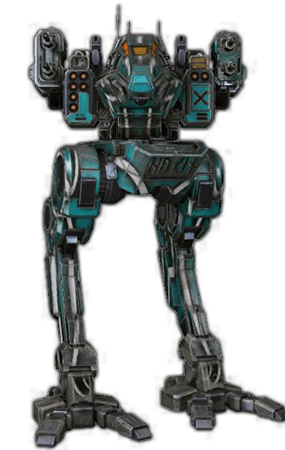 Info
| | | |
| --- | --- | --- |
| | Speed | 136.5 / 150.2 |
| | Tonnage | 35 |
| | Firepower | 24.00 |
| | Heat Management | 2.00 |
| | Armor - Ferro-Fibrous | 232 |
| | Structure | Endo-Steel |
| | Jump Distance | 14.8 |
Details
Class
Light
Armament
Streak SRM 2
2
Machine Gun
4
Ammunition
Streak SRM Ammo
200
Machine Gun Ammo
4000
Equipment
Jump Jets
2/2
Double Heat Sinks
10
XL Engine 295
1
Hardpoints
Ballistic
4
Energy
0
Missile
2
AMS
1
ECM
0
Loadout
Head
Life Support
Sensors
Cockpit
Center Torso
Gyro
XL Engine 295 (0x HS)
Right Torso
Jump Jets - Class V
Streak SRM 2
Left Torso
Jump Jets - Class V
Streak SRM 2
Right Arm
Shoulder
Upper Arm Actuator
Machine Gun
Machine Gun
Left Arm
Shoulder
Upper Arm Actuator
Machine Gun
Machine Gun
Right Leg
Hip
Upper Leg Actuator
Lower Leg Actuator
Foot Actuator
Streak SRM Ammo
Machine Gun Ammo
Left Leg
Hip
Upper Leg Actuator
Lower Leg Actuator
Foot Actuator
Streak SRM Ammo
Machine Gun Ammo
Armor
| | | |
| --- | --- | --- |
| | Head | 18 |
| | Center Torso | 32 |
| | Center Torso Rear | 12 |
| | Right Torso | 22 |
| | Right Torso Rear | 10 |
| | Left Torso | 22 |
| | Left Torso Rear | 10 |
| | Right Arm | 21 |
| | Left Arm | 21 |
| | Right Leg | 32 |
| | Left Leg | 32 |
Upgrades
| | | |
| --- | --- | --- |
| | Armor | Ferro Fibrous Armor |
| | Structure | Endo-Steel Structure |
| | Heat Sinks | Double Heat Sink |
| | Artemis | Standard Guidance |
Info
| | | |
| --- | --- | --- |
| | Speed | 129.6 / 142.6 |
| | Tonnage | 34.7 |
| | Firepower | 21.00 |
| | Heat Management | 1.44 |
| | Armor - Ferro-Fibrous | 238 |
| | Structure | Endo-Steel |
| | Jump Distance | N/A |
Details
Class
Light
Armament
Medium Laser
3
Streak SRM 2
2
Ammunition
Streak SRM Ammo
200
Equipment
Jump Jets
N/A
Double Heat Sinks
12
XL Engine 280
1
Guardian ECM
1
Beagle Active Probe
1
Hardpoints
Ballistic
0
Energy
3
Missile
2
AMS
1
ECM
1
Loadout
Head
Life Support
Sensors
Cockpit
Streak SRM Ammo
Center Torso
Gyro
XL Engine 280 (1x HS)
Right Torso
Medium Laser
Streak SRM 2
Left Torso
Guardian ECM
Right Arm
Shoulder
Upper Arm Actuator
Medium Laser
Medium Laser
Left Arm
Shoulder
Upper Arm Actuator
Streak SRM 2
Right Leg
Hip
Upper Leg Actuator
Lower Leg Actuator
Foot Actuator
Beagle Active Probe
Left Leg
Hip
Upper Leg Actuator
Lower Leg Actuator
Foot Actuator
Streak SRM Ammo
Streak SRM Ammo
Armor
| | | |
| --- | --- | --- |
| | Head | 18 |
| | Center Torso | 32 |
| | Center Torso Rear | 12 |
| | Right Torso | 22 |
| | Right Torso Rear | 10 |
| | Left Torso | 22 |
| | Left Torso Rear | 10 |
| | Right Arm | 24 |
| | Left Arm | 24 |
| | Right Leg | 32 |
| | Left Leg | 32 |
Upgrades
| | | |
| --- | --- | --- |
| | Armor | Ferro Fibrous Armor |
| | Structure | Endo-Steel Structure |
| | Heat Sinks | Double Heat Sink |
| | Artemis | Artemis |
Info
| | | |
| --- | --- | --- |
| | Speed | 129.6 / 142.6 |
| | Tonnage | 40 |
| | Firepower | 30.00 |
| | Heat Management | 1.36 |
| | Armor - Ferro-Fibrous | 268 |
| | Structure | Endo-Steel |
| | Jump Distance | N/A |
Details
Class
Medium
Armament
Medium Laser
4
Streak SRM 2
2
Ammunition
Streak SRM Ammo
200
Equipment
Jump Jets
N/A
Double Heat Sinks
13
XL Engine 320
1
Hardpoints
Ballistic
0
Energy
4
Missile
2
AMS
0
ECM
0
Loadout
Head
Life Support
Sensors
Cockpit
Center Torso
Gyro
XL Engine 320 (2x HS)
Right Torso
Medium Laser
Streak SRM 2
Double Heat Sink
Left Torso
Medium Laser
Streak SRM 2
Right Arm
Shoulder
Upper Arm Actuator
Medium Laser
Left Arm
Shoulder
Upper Arm Actuator
Medium Laser
Right Leg
Hip
Upper Leg Actuator
Lower Leg Actuator
Foot Actuator
Streak SRM Ammo
Left Leg
Hip
Upper Leg Actuator
Lower Leg Actuator
Foot Actuator
Streak SRM Ammo
Armor
| | | |
| --- | --- | --- |
| | Head | 18 |
| | Center Torso | 36 |
| | Center Torso Rear | 12 |
| | Right Torso | 30 |
| | Right Torso Rear | 10 |
| | Left Torso | 30 |
| | Left Torso Rear | 10 |
| | Right Arm | 21 |
| | Left Arm | 21 |
| | Right Leg | 40 |
| | Left Leg | 40 |
Upgrades
| | | |
| --- | --- | --- |
| | Armor | Ferro-Fibrous Armor |
| | Structure | Endo-Steel Structure |
| | Heat Sinks | Double Heat Sink |
| | Artemis | Artemis |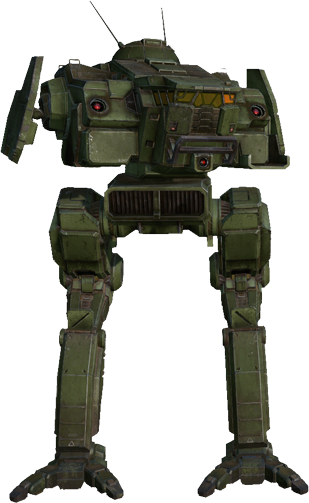 Info
| | | |
| --- | --- | --- |
| | Speed | 137.7 / 148.0 |
| | Tonnage | 40 |
| | Firepower | 30.00 |
| | Heat Management | 1.29 |
| | Armor - Ferro-Fibrous | 232 |
| | Structure | Endo-Steel |
| | Jump Distance | N/A |
Details
Class
Medium
Armament
Medium Laser
6
Ammunition
Equipment
Jump Jets
N/A
Double Heat Sinks
15
XL Engine 340
1
Hardpoints
Ballistic
0
Energy
6
Missile
0
AMS
1
ECM
0
Loadout
Head
Life Support
Sensors
Cockpit
Center Torso
Gyro
XL Engine 320 (3x HS)
Medium Laser
Medium Laser
Right Torso
Medium Laser
Medium Laser
Left Torso
Medium Laser
Medium Laser
Right Arm
Shoulder
Upper Arm Actuator
Left Arm
Shoulder
Upper Arm Actuator
Right Leg
Hip
Upper Leg Actuator
Lower Leg Actuator
Foot Actuator
Left Leg
Hip
Upper Leg Actuator
Lower Leg Actuator
Foot Actuator
Armor
| | | |
| --- | --- | --- |
| | Head | 18 |
| | Center Torso | 38 |
| | Center Torso Rear | 10 |
| | Right Torso | 32 |
| | Right Torso Rear | 8 |
| | Left Torso | 32 |
| | Left Torso Rear | 8 |
| | Right Arm | 3 |
| | Left Arm | 3 |
| | Right Leg | 40 |
| | Left Leg | 40 |
Upgrades
| | | |
| --- | --- | --- |
| | Armor | Ferro-Fibrous Armor |
| | Structure | Endo-Steel Structure |
| | Heat Sinks | Double Heat Sink |
| | Artemis | Not Applicable |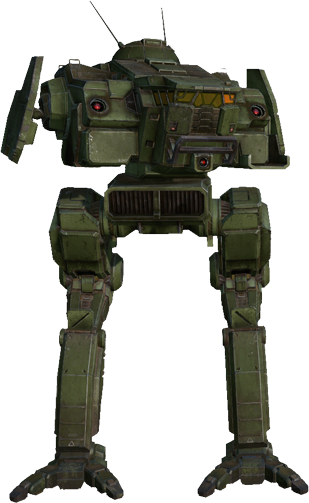 Info
| | | |
| --- | --- | --- |
| | Speed | 133.7 / 143.7 |
| | Tonnage | 40 |
| | Firepower | 20.40 |
| | Heat Management | 1.45 |
| | Armor - Ferro-Fibrous | 268 |
| | Structure | Endo-Steel |
| | Jump Distance | N/A |
Details
Class
Medium
Armament
Small Pulse Laser
6
Ammunition
Equipment
Jump Jets
N/A
Double Heat Sinks
15
XL Engine 330
1
Hardpoints
Ballistic
0
Energy
6
Missile
0
AMS
1
ECM
0
Loadout
Head
Life Support
Sensors
Cockpit
Center Torso
Gyro
Standard Engine 330 (3x HS)
Small Laser
Small Laser
Right Torso
Small Laser
Small Laser
Double Heat Sink
Left Torso
Small Laser
Small Laser
Double Heat Sink
Right Arm
Shoulder
Upper Arm Actuator
Left Arm
Shoulder
Upper Arm Actuator
Right Leg
Hip
Upper Leg Actuator
Lower Leg Actuator
Foot Actuator
Left Leg
Hip
Upper Leg Actuator
Lower Leg Actuator
Foot Actuator
Armor
| | | |
| --- | --- | --- |
| | Head | 18 |
| | Center Torso | 36 |
| | Center Torso Rear | 12 |
| | Right Torso | 30 |
| | Right Torso Rear | 10 |
| | Left Torso | 30 |
| | Left Torso Rear | 10 |
| | Right Arm | 21 |
| | Left Arm | 21 |
| | Right Leg | 40 |
| | Left Leg | 40 |
Upgrades
| | | |
| --- | --- | --- |
| | Armor | Ferro-Fibrous Armor |
| | Structure | Endo-Steel Structure |
| | Heat Sinks | Double Heat Sink |
| | Artemis | Not Applicable |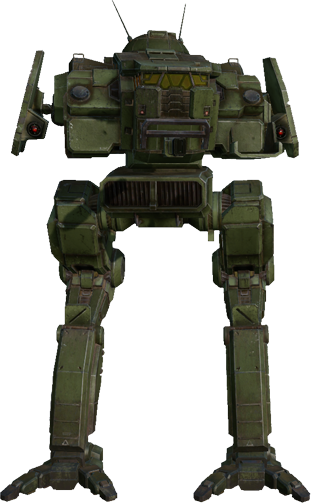 Info
| | | |
| --- | --- | --- |
| | Speed | 129.6 / 142.6 |
| | Tonnage | 40 |
| | Firepower | 24.00 |
| | Heat Management | 1.38 |
| | Armor - Ferro-Fibrous | 268 |
| | Structure | Endo-Steel |
| | Jump Distance | N/A |
Details
Class
Medium
Armament
Medium Pulse Laser
4
Ammunition
Equipment
Jump Jets
N/A
Double Heat Sinks
14
XL Engine 320
1
Hardpoints
Ballistic
0
Energy
5
Missile
0
AMS
1
ECM
0
Loadout
Head
Life Support
Sensors
Cockpit
Center Torso
Gyro
XL Engine 320 (2x HS)
Right Torso
Double Heat Sink
Left Torso
Double Heat Sink
Right Arm
Shoulder
Upper Arm Actuator
Medium Pulse Laser
Medium Pulse Laser
Left Arm
Shoulder
Upper Arm Actuator
Medium Pulse Laser
Medium Pulse Laser
Right Leg
Hip
Upper Leg Actuator
Lower Leg Actuator
Foot Actuator
Left Leg
Hip
Upper Leg Actuator
Lower Leg Actuator
Foot Actuator
Armor
| | | |
| --- | --- | --- |
| | Head | 18 |
| | Center Torso | 36 |
| | Center Torso Rear | 12 |
| | Right Torso | 30 |
| | Right Torso Rear | 10 |
| | Left Torso | 30 |
| | Left Torso Rear | 10 |
| | Right Arm | 21 |
| | Left Arm | 21 |
| | Right Leg | 40 |
| | Left Leg | 40 |
Upgrades
| | | |
| --- | --- | --- |
| | Armor | Ferro-Fibrous Armor |
| | Structure | Endo-Steel Structure |
| | Heat Sinks | Double Heat Sink |
| | Artemis | Not Applicable |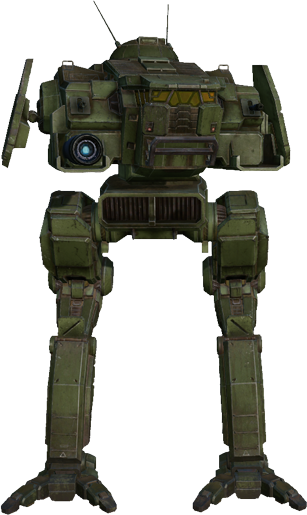 Info
| | | |
| --- | --- | --- |
| | Speed | 119.5 / 131.4 |
| | Tonnage | 40 |
| | Firepower | 4.00 |
| | Heat Management | 1.48 |
| | Armor - Ferro-Fibrous | 215 |
| | Structure | Endo-Steel |
| | Jump Distance | N/A |
Details
Class
Medium
Armament
AC/2
2
Ammunition
AC/2 Ammo
375
Equipment
Jump Jets
N/A
Double Heat Sinks
10
XL Engine 295
1
Hardpoints
Ballistic
4
Energy
1
Missile
0
AMS
1
ECM
0
Loadout
Head
Life Support
Sensors
Cockpit
AC/2 Ammo
Center Torso
Gyro
XL Engine 295 (0x HS)
Right Torso
AC/2
Left Torso
AC/2
Right Arm
Shoulder
Upper Arm Actuator
Left Arm
Shoulder
Upper Arm Actuator
Right Leg
Hip
Upper Leg Actuator
Lower Leg Actuator
Foot Actuator
AC/2 Ammo
AC/2 Ammo
Left Leg
Hip
Upper Leg Actuator
Lower Leg Actuator
Foot Actuator
AC/2 Ammo
AC/2 Ammo
Armor
| | | |
| --- | --- | --- |
| | Head | 17 |
| | Center Torso | 32 |
| | Center Torso Rear | 16 |
| | Right Torso | 30 |
| | Right Torso Rear | 10 |
| | Left Torso | 30 |
| | Left Torso Rear | 10 |
| | Right Arm | 0 |
| | Left Arm | 0 |
| | Right Leg | 35 |
| | Left Leg | 35 |
Upgrades
| | | |
| --- | --- | --- |
| | Armor | Ferro-Fibrous Armor |
| | Structure | Endo-Steel Structure |
| | Heat Sinks | Double Heat Sink |
| | Artemis | Not Applicable |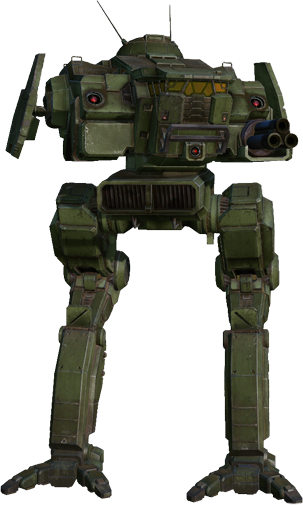 Info
| | | |
| --- | --- | --- |
| | Speed | 133.7 / 143.7 |
| | Tonnage | 40 |
| | Firepower | 18.00 |
| | Heat Management | 1.38 |
| | Armor - Ferro-Fibrous | 250 |
| | Structure | Endo-Steel |
| | Jump Distance | N/A |
Details
Class
Medium
Armament
ER Large Laser
2
Ammunition
Equipment
Jump Jets
N/A
Double Heat Sinks
10
XL Engine 330
1
Guardian ECM
1
Hardpoints
Ballistic
1
Energy
4
Missile
0
AMS
1
ECM
1
Loadout
Head
Life Support
Sensors
Cockpit
Center Torso
Gyro
XL Engine 330 (0x HS)
Right Torso
ER Large Laser
Left Torso
Guardian ECM
ER Large Laser
Right Arm
Shoulder
Upper Arm Actuator
Left Arm
Shoulder
Upper Arm Actuator
Right Leg
Hip
Upper Leg Actuator
Lower Leg Actuator
Foot Actuator
Left Leg
Hip
Upper Leg Actuator
Lower Leg Actuator
Foot Actuator
Armor
| | | |
| --- | --- | --- |
| | Head | 18 |
| | Center Torso | 36 |
| | Center Torso Rear | 12 |
| | Right Torso | 30 |
| | Right Torso Rear | 10 |
| | Left Torso | 30 |
| | Left Torso Rear | 10 |
| | Right Arm | 12 |
| | Left Arm | 12 |
| | Right Leg | 40 |
| | Left Leg | 40 |
Upgrades
| | | |
| --- | --- | --- |
| | Armor | Ferro-Fibrous Armor |
| | Structure | Endo-Steel Structure |
| | Heat Sinks | Double Heat Sink |
| | Artemis | Not Applicable |
Info
| | | |
| --- | --- | --- |
| | Speed | 84.6 / 93.1 |
| | Tonnage | 45 |
| | Firepower | 42.00 |
| | Heat Management | 1.50 |
| | Armor - Ferro-Fibrous | 306 |
| | Structure | Endo-Steel |
| | Jump Distance | 28.1 |
Details
Class
Medium
Armament
Medium Pulse Laser
3
Machine Gun
6
Ammunition
Machine Gun Ammo
8000
Equipment
Jump Jets
4/4
Double Heat Sinks
11
Standard Engine 235
1
Hardpoints
Ballistic
6
Energy
3
Missile
0
AMS
1
ECM
0
Loadout
Head
Life Support
Sensors
Cockpit
Center Torso
Gyro
Standard Engine 235
Medium Pulse Laser
Right Torso
Jump Jets - Class IV
Jump Jets - Class IV
Medium Pulse Laser
Double Heat Sink
Left Torso
Jump Jets - Class IV
Jump Jets - Class IV
Medium Pulse Laser
Double Heat Sink
Right Arm
Shoulder
Upper Arm Actuator
Machine Gun
Machine Gun
Machine Gun
Left Arm
Shoulder
Upper Arm Actuator
Machine Gun
Machine Gun
Machine Gun
Right Leg
Hip
Upper Leg Actuator
Lower Leg Actuator
Foot Actuator
Machine Gun Ammo
Machine Gun Ammo
Left Leg
Hip
Upper Leg Actuator
Lower Leg Actuator
Foot Actuator
Machine Gun Ammo
Machine Gun Ammo
Armor
| | | |
| --- | --- | --- |
| | Head | 18 |
| | Center Torso | 38 |
| | Center Torso Rear | 18 |
| | Right Torso | 32 |
| | Right Torso Rear | 12 |
| | Left Torso | 32 |
| | Left Torso Rear | 12 |
| | Right Arm | 28 |
| | Left Arm | 28 |
| | Right Leg | 44 |
| | Left Leg | 44 |
Upgrades
| | | |
| --- | --- | --- |
| | Armor | Endo-Steel Armor |
| | Structure | Ferro-Fibrous Structure |
| | Heat Sinks | Double Heat Sink |
| | Artemis | Not Applicable |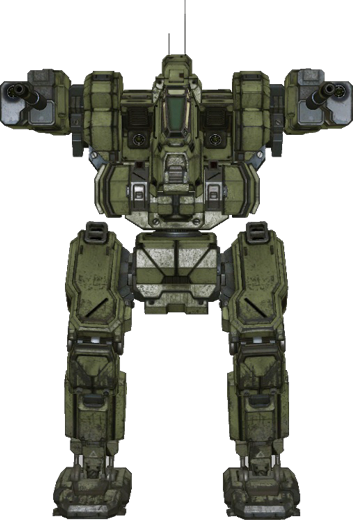 Info
| | | |
| --- | --- | --- |
| | Speed | 75.6 / 83.2 |
| | Tonnage | 45 |
| | Firepower | 35.00 |
| | Heat Management | 1.30 |
| | Armor - Standard | 288 |
| | Structure | Endo-Steel |
| | Jump Distance | 24.5 |
Details
Class
Medium
Armament
AC/20
1
Medium Laser
3
Ammunition
AC/20 Ammo
28
Equipment
Jump Jets
4/4
Double Heat Sinks
10
XL Engine 210
1
Hardpoints
Ballistic
2
Energy
4
Missile
0
AMS
1
ECM
0
Loadout
Head
Life Support
Sensors
Cockpit
Center Torso
Gyro
XL Engine 210
Right Torso
Jump Jets - Class IV
Jump Jets - Class IV
Medium Laser
Double Heat Sink
Left Torso
Jump Jets - Class IV
Jump Jets - Class IV
Medium Laser
Double Heat Sink
Right Arm
Shoulder
Upper Arm Actuator
AC/20
Left Arm
Shoulder
Upper Arm Actuator
Medium Laser
Right Leg
Hip
Upper Leg Actuator
Lower Leg Actuator
Foot Actuator
AC/20 Ammo
AC/20 Ammo
Left Leg
Hip
Upper Leg Actuator
Lower Leg Actuator
Foot Actuator
AC/20 Ammo
AC/20 Ammo
Armor
| | | |
| --- | --- | --- |
| | Head | 18 |
| | Center Torso | 40 |
| | Center Torso Rear | 16 |
| | Right Torso | 32 |
| | Right Torso Rear | 12 |
| | Left Torso | 32 |
| | Left Torso Rear | 12 |
| | Right Arm | 28 |
| | Left Arm | 28 |
| | Right Leg | 35 |
| | Left Leg | 35 |
Upgrades
| | | |
| --- | --- | --- |
| | Armor | Standard Armor |
| | Structure | Endo-Steel Structure |
| | Heat Sinks | Double Heat Sink |
| | Artemis | Standard Guidance |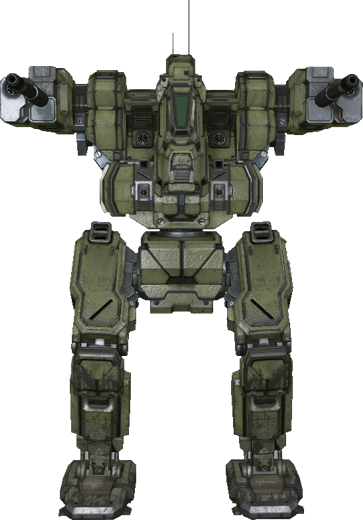 Info
| | | |
| --- | --- | --- |
| | Speed | 72.0 / 79.2 |
| | Tonnage | 45 |
| | Firepower | 20.00 |
| | Heat Management | 1.44 |
| | Armor - Standard | 288 |
| | Structure | Endo-Steel |
| | Jump Distance | N/A |
Details
Class
Medium
Armament
Medium Laser
2
Ultra AC/5
2
Ammunition
Ultra AC/5 Ammo
120
Equipment
Jump Jets
N/A
Double Heat Sinks
10
XL Engine 200
1
Hardpoints
Ballistic
2
Energy
6
Missile
0
AMS
1
ECM
0
Loadout
Head
Life Support
Sensors
Cockpit
Center Torso
Gyro
XL Engine 200
Right Torso
Double Heat Sink
Left Torso
Double Heat Sink
Right Arm
Shoulder
Upper Arm Actuator
Medium Laser
Ultra AC/5
Left Arm
Shoulder
Upper Arm Actuator
Medium Laser
Ultra AC/5
Right Leg
Hip
Upper Leg Actuator
Lower Leg Actuator
Foot Actuator
Ultra AC/5 Ammo
Ultra AC/5 Ammo
Left Leg
Hip
Upper Leg Actuator
Lower Leg Actuator
Foot Actuator
Ultra AC/5 Ammo
Ultra AC/5 Ammo
Armor
| | | |
| --- | --- | --- |
| | Head | 18 |
| | Center Torso | 40 |
| | Center Torso Rear | 16 |
| | Right Torso | 32 |
| | Right Torso Rear | 12 |
| | Left Torso | 32 |
| | Left Torso Rear | 12 |
| | Right Arm | 28 |
| | Left Arm | 28 |
| | Right Leg | 35 |
| | Left Leg | 35 |
Upgrades
| | | |
| --- | --- | --- |
| | Armor | Standard Armor |
| | Structure | Endo-Steel Structure |
| | Heat Sinks | Double Heat Sink |
| | Artemis | Not Applicable |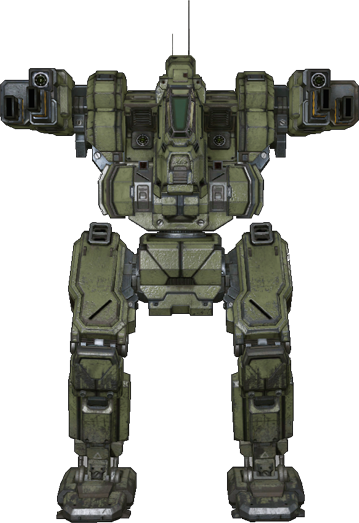 Info
| | | |
| --- | --- | --- |
| | Speed | 106.2 / 116.8 |
| | Tonnage | 45 |
| | Firepower | 42.00 |
| | Heat Management | 1.17 |
| | Armor - Standard | 304 |
| | Structure | Endo-Steel |
| | Jump Distance | N/A |
Details
Class
Medium
Armament
Medium Laser
6
Medium Pulse Laser
2
Ammunition
Equipment
Jump Jets
N/A
Double Heat Sinks
18
XL Engine 295
1
Hardpoints
Ballistic
0
Energy
8
Missile
0
AMS
1
ECM
0
Loadout
Head
Life Support
Sensors
Cockpit
Center Torso
Gyro
XL Engine 295 (1x HS)
Double Heat Sink
Right Torso
Medium Pulse Laser
Double Heat Sink
Double Heat Sink
Left Torso
Medium Pulse Laser
Double Heat Sink
Double Heat Sink
Right Arm
Shoulder
Upper Arm Actuator
Medium Laser
Medium Laser
Medium Laser
Double Heat Sink
Left Arm
Shoulder
Upper Arm Actuator
Medium Laser
Medium Laser
Medium Laser
Double Heat Sink
Double Heat Sink
Right Leg
Hip
Upper Leg Actuator
Lower Leg Actuator
Foot Actuator
Left Leg
Hip
Upper Leg Actuator
Lower Leg Actuator
Foot Actuator
Armor
| | | |
| --- | --- | --- |
| | Head | 18 |
| | Center Torso | 40 |
| | Center Torso Rear | 16 |
| | Right Torso | 32 |
| | Right Torso Rear | 12 |
| | Left Torso | 32 |
| | Left Torso Rear | 12 |
| | Right Arm | 28 |
| | Left Arm | 28 |
| | Right Leg | 43 |
| | Left Leg | 43 |
Upgrades
| | | |
| --- | --- | --- |
| | Armor | Standard Armor |
| | Structure | Endo-Steel Structure |
| | Heat Sinks | Double Heat Sink |
| | Artemis | Not Applicable |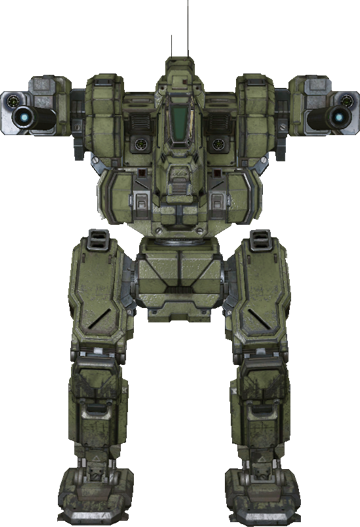 Info
| | | |
| --- | --- | --- |
| | Speed | 84.6 / 93.1 |
| | Tonnage | 45 |
| | Firepower | 21.20 |
| | Heat Management | 1.63 |
| | Armor - Standard | 288 |
| | Structure | Endo-Steel |
| | Jump Distance | 24.5 |
Details
Class
Medium
Armament
Large Pulse Laser
2
Ammunition
Equipment
Jump Jets
4/4
Double Heat Sinks
16
XL Engine 235
1
Hardpoints
Ballistic
0
Energy
6
Missile
0
AMS
1
ECM
0
Loadout
Head
Life Support
Sensors
Cockpit
Center Torso
Gyro
XL Engine 235
Right Torso
Double Heat Sink
Double Heat Sink
Double Heat Sink
Left Torso
Double Heat Sink
Double Heat Sink
Double Heat Sink
Right Arm
Shoulder
Upper Arm Actuator
Large Pulse Laser
Left Arm
Shoulder
Upper Arm Actuator
Double Heat Sink
Large Pulse Laser
Right Leg
Hip
Upper Leg Actuator
Lower Leg Actuator
Foot Actuator
Jump Jets - Class IV
Jump Jets - Class IV
Left Leg
Hip
Upper Leg Actuator
Lower Leg Actuator
Foot Actuator
Jump Jets - Class IV
Jump Jets - Class IV
Armor
| | | |
| --- | --- | --- |
| | Head | 18 |
| | Center Torso | 38 |
| | Center Torso Rear | 18 |
| | Right Torso | 30 |
| | Right Torso Rear | 14 |
| | Left Torso | 30 |
| | Left Torso Rear | 14 |
| | Right Arm | 28 |
| | Left Arm | 28 |
| | Right Leg | 35 |
| | Left Leg | 35 |
Upgrades
| | | |
| --- | --- | --- |
| | Armor | Standard Armor |
| | Structure | Endo-Steel Structure |
| | Heat Sinks | Double Heat Sink |
| | Artemis | Not Applicable |
Info
| | | |
| --- | --- | --- |
| | Speed | 64.8 / 69.7 |
| | Tonnage | 45 |
| | Firepower | 27.00 |
| | Heat Management | 1.17 |
| | Armor - Standard | 288 |
| | Structure | Standard |
| | Jump Distance | 34.1 |
Details
Class
Medium
Armament
Small Laser
1
Large Laser
1
Medium Laser
1
LRM 10
1
Ammunition
LRM Ammo
180
Equipment
Jump Jets
4/5
Standard Heat Sinks
15
Standard Engine 180
1
Hardpoints
Ballistic
0
Energy
3
Missile
2
AMS
1
ECM
0
Loadout
Head
Life Support
Sensors
Cockpit
Medium Laser
Center Torso
Gyro
Standard Engine 180
Jump Jets - Class IV
Jump Jets - Class IV
Right Torso
Medium Laser
Standard Heat Sink
Standard Heat Sink
Standard Heat Sink
Standard Heat Sink
Left Torso
Standard Heat Sink
Standard Heat Sink
Standard Heat Sink
Standard Heat Sink
LRM 10
LRM Ammo
Right Arm
Shoulder
Upper Arm Actuator
Lower Arm Actuator
Large Laser
Left Arm
Shoulder
Upper Arm Actuator
Lower Arm Actuator
Hand Actuator
Small Laser
Right Leg
Hip
Upper Leg Actuator
Lower Leg Actuator
Foot Actuator
Jump Jets - Class IV
Left Leg
Hip
Upper Leg Actuator
Lower Leg Actuator
Foot Actuator
Jump Jets - Class IV
Armor
| | | |
| --- | --- | --- |
| | Head | 18 |
| | Center Torso | 36 |
| | Center Torso Rear | 18 |
| | Right Torso | 32 |
| | Right Torso Rear | 12 |
| | Left Torso | 32 |
| | Left Torso Rear | 12 |
| | Right Arm | 28 |
| | Left Arm | 28 |
| | Right Leg | 36 |
| | Left Leg | 36 |
Upgrades
| | | |
| --- | --- | --- |
| | Armor | Standard Armor |
| | Structure | Standard Structure |
| | Heat Sinks | Standard Heat Sink |
| | Artemis | Standard Guidance |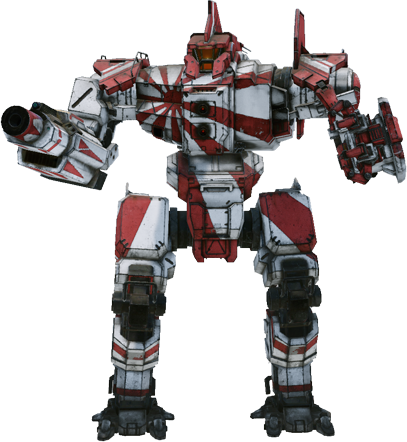 Info
| | | |
| --- | --- | --- |
| | Speed | 97.2 / 106.9 |
| | Tonnage | 50 |
| | Firepower | 32.00 |
| | Heat Management | 1.43 |
| | Armor - Standard | 320 |
| | Structure | Endo-Steel |
| | Jump Distance | N/A |
Details
Class
Medium
Armament
AC/20
1
Medium Pulse Laser
2
Ammunition
AC/20 Ammo
28
Equipment
Jump Jets
N/A
Double Heat Sinks
10
XL Engine 300
1
Hardpoints
Ballistic
2
Energy
2
Missile
0
AMS
1
ECM
0
Loadout
Head
Life Support
Sensors
Cockpit
AC/20 Ammo
Center Torso
Gyro
XL Engine 300 (0x HS)
Medium Pulse Laser
Medium Pulse Laser
Right Torso
Left Torso
Right Arm
Shoulder
Upper Arm Actuator
AC/20
Left Arm
Shoulder
Upper Arm Actuator
Lower Arm Actuator
Hand Actuator
Right Leg
Hip
Upper Leg Actuator
Lower Leg Actuator
Foot Actuator
AC/20 Ammo
AC/20 Ammo
Left Leg
Hip
Upper Leg Actuator
Lower Leg Actuator
Foot Actuator
AC/20 Ammo
AC/20 Ammo
Armor
| | | |
| --- | --- | --- |
| | Head | 18 |
| | Center Torso | 48 |
| | Center Torso Rear | 14 |
| | Right Torso | 36 |
| | Right Torso Rear | 12 |
| | Left Torso | 36 |
| | Left Torso Rear | 12 |
| | Right Arm | 32 |
| | Left Arm | 32 |
| | Right Leg | 40 |
| | Left Leg | 40 |
Upgrades
| | | |
| --- | --- | --- |
| | Armor | Standard Armor |
| | Structure | Endo-Steel Structure |
| | Heat Sinks | Double Heat Sink |
| | Artemis | Not Applicable |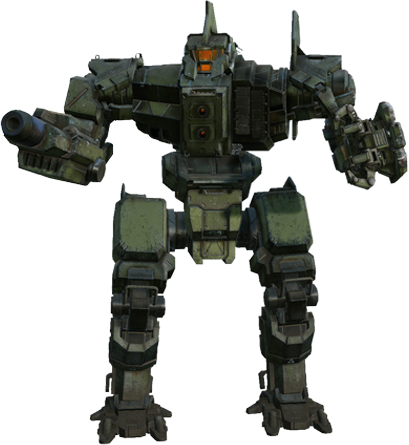 Info
| | | |
| --- | --- | --- |
| | Speed | 89.1 / 98.0 |
| | Tonnage | 50 |
| | Firepower | 30.00 |
| | Heat Management | 1.61 |
| | Armor - Standard | 304 |
| | Structure | Endo-Steel |
| | Jump Distance | N/A |
Details
Class
Medium
Armament
Medium Laser
1
TAG
1
LB 10-X AC
1
Streak SRM 2
3
Ammunition
LB 10-X Ammo
45
Streak SRM Ammo
200
Equipment
Jump Jets
N/A
Double Heat Sinks
10
XL Engine 275
1
Beagle Active Probe
1
Hardpoints
Ballistic
1
Energy
2
Missile
3
AMS
1
ECM
0
Loadout
Head
Life Support
Sensors
Cockpit
LB 10-X Ammo
Center Torso
Gyro
XL Engine 275 (0x HS)
Medium Laser
TAG
Right Torso
Left Torso
Streak SRM 2
Streak SRM 2
Streak SRM 2
Beagle Active Probe
Right Arm
Shoulder
Upper Arm Actuator
LB 10-X AC
Left Arm
Shoulder
Upper Arm Actuator
Lower Arm Actuator
Hand Actuator
Right Leg
Hip
Upper Leg Actuator
Lower Leg Actuator
Foot Actuator
LB 10-X Ammo
Streak SRM Ammo
Left Leg
Hip
Upper Leg Actuator
Lower Leg Actuator
Foot Actuator
LB 10-X Ammo
Streak SRM Ammo
Armor
| | | |
| --- | --- | --- |
| | Head | 18 |
| | Center Torso | 44 |
| | Center Torso Rear | 20 |
| | Right Torso | 30 |
| | Right Torso Rear | 18 |
| | Left Torso | 30 |
| | Left Torso Rear | 18 |
| | Right Arm | 32 |
| | Left Arm | 16 |
| | Right Leg | 39 |
| | Left Leg | 39 |
Upgrades
| | | |
| --- | --- | --- |
| | Armor | Standard Armor |
| | Structure | Endo-Steel Structure |
| | Heat Sinks | Double Heat Sink |
| | Artemis | Artemis |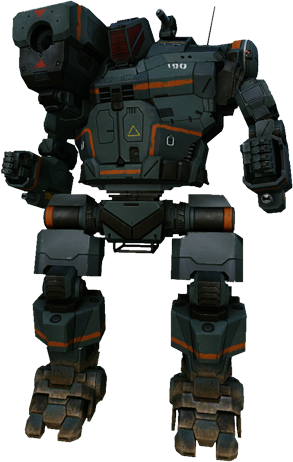 Info
| | | |
| --- | --- | --- |
| | Speed | 79.4 / 87.3 |
| | Tonnage | 50 |
| | Firepower | 6.00 |
| | Heat Management | 1.31 |
| | Armor - Standard | 336 |
| | Structure | Endo-Steel |
| | Jump Distance | N/A |
Details
Class
Medium
Armament
AC/2
3
Ammunition
AC/2 Ammo
450
Equipment
Jump Jets
N/A
Double Heat Sinks
10
XL Engine 245
1
Hardpoints
Ballistic
3
Energy
3
Missile
0
AMS
1
ECM
0
Loadout
Head
Life Support
Sensors
Cockpit
Center Torso
Gyro
XL Engine 245
AC/2 Ammo
AC/2 Ammo
Right Torso
AC/2
AC/2
AC/2
Double Heat Sink
Left Torso
Double Head Sink
Right Arm
Shoulder
Upper Arm Actuator
Lower Arm Actuator
Hand Actuator
Left Arm
Shoulder
Upper Arm Actuator
Lower Arm Actuator
Hand Actuator
Right Leg
Hip
Upper Leg Actuator
Lower Leg Actuator
Foot Actuator
AC/2 Ammo
AC/2 Ammo
Left Leg
Hip
Upper Leg Actuator
Lower Leg Actuator
Foot Actuator
AC/2 Ammo
AC/2 Ammo
Armor
| | | |
| --- | --- | --- |
| | Head | 18 |
| | Center Torso | 46 |
| | Center Torso Rear | 18 |
| | Right Torso | 34 |
| | Right Torso Rear | 14 |
| | Left Torso | 34 |
| | Left Torso Rear | 14 |
| | Right Arm | 32 |
| | Left Arm | 32 |
| | Right Leg | 47 |
| | Left Leg | 47 |
Upgrades
| | | |
| --- | --- | --- |
| | Armor | Standard Armor |
| | Structure | Endo-Steel Structure |
| | Heat Sinks | Double Heat Sink |
| | Artemis | Not Applicable |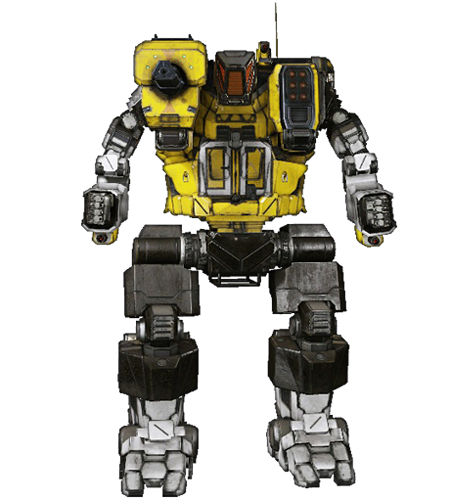 Info
| | | |
| --- | --- | --- |
| | Speed | 89.1 / 98.0 |
| | Tonnage | 50 |
| | Firepower | 34.00 |
| | Heat Management | 1.44 |
| | Armor - Standard | 304 |
| | Structure | Endo-Steel |
| | Jump Distance | N/A |
Details
Class
Medium
Armament
Medium Pulse Laser
2
LB 10-X AC
1
SRM 6
1
Ammunition
LB 10-X Ammo
45
SRM Ammo
200
Equipment
Jump Jets
N/A
Double Heat Sinks
11
XL Engine 275
1
Hardpoints
Ballistic
2
Energy
3
Missile
1
AMS
1
ECM
0
Loadout
Head
Life Support
Sensors
Cockpit
LB 10-X Ammo
Center Torso
Gyro
XL Engine 275 (1x HS)
Right Torso
LB 10-X AC
Left Torso
SRM 6
Right Arm
Shoulder
Upper Arm Actuator
Lower Arm Actuator
Hand Actuator
Medium Pulse Laser
Left Arm
Shoulder
Upper Arm Actuator
Lower Arm Actuator
Hand Actuator
Medium Pulse Laser
Right Leg
Hip
Upper Leg Actuator
Lower Leg Actuator
Foot Actuator
LB 10-X Ammo
SRM Ammo
Left Leg
Hip
Upper Leg Actuator
Lower Leg Actuator
Foot Actuator
LB 10-X Ammo
SRM Ammo
Armor
| | | |
| --- | --- | --- |
| | Head | 18 |
| | Center Torso | 52 |
| | Center Torso Rear | 12 |
| | Right Torso | 36 |
| | Right Torso Rear | 12 |
| | Left Torso | 36 |
| | Left Torso Rear | 12 |
| | Right Arm | 28 |
| | Left Arm | 28 |
| | Right Leg | 35 |
| | Left Leg | 35 |
Upgrades
| | | |
| --- | --- | --- |
| | Armor | Standard Armor |
| | Structure | Endo-Steel Structure |
| | Heat Sinks | Double Heat Sink |
| | Artemis | Standard Guidance |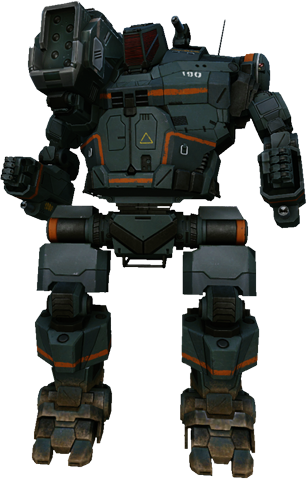 Info
| | | |
| --- | --- | --- |
| | Speed | 89.1 / 98.0 |
| | Tonnage | 50 |
| | Firepower | 36.00 |
| | Heat Management | 1.27 |
| | Armor - Standard | 320 |
| | Structure | Standard |
| | Jump Distance | N/A |
Details
Class
Medium
Armament
Medium Pulse Laser
6
Ammunition
Equipment
Jump Jets
N/A
Double Heat Sinks
19
XL Engine 275
1
Hardpoints
Ballistic
0
Energy
9
Missile
0
AMS
1
ECM
0
Loadout
Head
Life Support
Sensors
Cockpit
Medium Pulse Laser
Center Torso
Gyro
XL Engine 275 (0x HS)
Right Torso
Medium Pulse Laser
Medium Pulse Laser
Medium Pulse Laser
Double Heat Sink
Double Heat Sink
Left Torso
Anti-Missile System
Double Heat Sink
Double Heat Sink
Double Heat Sink
Right Arm
Shoulder
Upper Arm Actuator
Lower Arm Actuator
Hand Actuator
Medium Pulse Laser
Double Heat Sink
Double Heat Sink
Left Arm
Shoulder
Upper Arm Actuator
Lower Arm Actuator
Hand Actuator
Medium Pulse Laser
Double Heat Sink
Double Heat Sink
Right Leg
Hip
Upper Leg Actuator
Lower Leg Actuator
Foot Actuator
Left Leg
Hip
Upper Leg Actuator
Lower Leg Actuator
Foot Actuator
Armor
| | | |
| --- | --- | --- |
| | Head | 18 |
| | Center Torso | 46 |
| | Center Torso Rear | 18 |
| | Right Torso | 34 |
| | Right Torso Rear | 14 |
| | Left Torso | 34 |
| | Left Torso Rear | 14 |
| | Right Arm | 32 |
| | Left Arm | 32 |
| | Right Leg | 39 |
| | Left Leg | 39 |
Upgrades
| | | |
| --- | --- | --- |
| | Armor | Standard Armor |
| | Structure | Standard Structure |
| | Heat Sinks | Double Heat Sink |
| | Artemis | Not Applicable |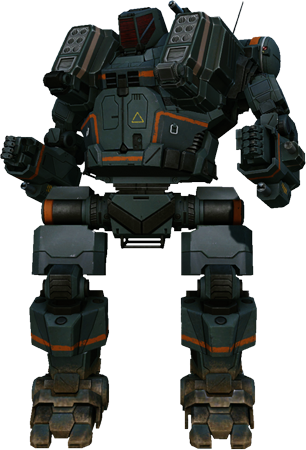 Info
| | | |
| --- | --- | --- |
| | Speed | 89.1 / 98.0 |
| | Tonnage | 50 |
| | Firepower | 48.00 |
| | Heat Management | 1.24 |
| | Armor - Standard | 304 |
| | Structure | Endo-Steel |
| | Jump Distance | N/A |
Details
Class
Medium
Armament
Medium Pulse Laser
4
SRM 6 + Artemis
2
Ammunition
SRM Ammo + Artemis IV
200
Equipment
Jump Jets
N/A
Double Heat Sinks
16
XL Engine 275
1
Hardpoints
Ballistic
0
Energy
5
Missile
2
AMS
1
ECM
0
Loadout
Head
Life Support
Sensors
Cockpit
Center Torso
Gyro
XL Engine 275 (1x HS)
Right Torso
SRM 6 + Artemis
Double Heat Sink
Double Heat Sink
Left Torso
SRM 6 + Artemis
Double Heat Sink
Double Heat Sink
Right Arm
Shoulder
Upper Arm Actuator
Lower Arm Actuator
Hand Actuator
Medium Pulse Laser
Medium Pulse Laser
Left Arm
Shoulder
Upper Arm Actuator
Lower Arm Actuator
Hand Actuator
Double Heat Sink
Medium Pulse Laser
Medium Pulse Laser
Right Leg
Hip
Upper Leg Actuator
Lower Leg Actuator
Foot Actuator
SRM Ammo + Artemis IV
Left Leg
Hip
Upper Leg Actuator
Lower Leg Actuator
Foot Actuator
SRM Ammo + Artemis IV
Armor
| | | |
| --- | --- | --- |
| | Head | 18 |
| | Center Torso | 46 |
| | Center Torso Rear | 18 |
| | Right Torso | 34 |
| | Right Torso Rear | 14 |
| | Left Torso | 34 |
| | Left Torso Rear | 14 |
| | Right Arm | 28 |
| | Left Arm | 28 |
| | Right Leg | 35 |
| | Left Leg | 35 |
Upgrades
| | | |
| --- | --- | --- |
| | Armor | Standard Armor |
| | Structure | Endo-Steel Structure |
| | Heat Sinks | Double Heat Sink |
| | Artemis | Artemis |
Info
| | | |
| --- | --- | --- |
| | Speed | 105.3 / 115.8 |
| | Tonnage | 50 |
| | Firepower | 37.20 |
| | Heat Management | 1.26 |
| | Armor - Standard | 320 |
| | Structure | Endo-Steel |
| | Jump Distance | 16.5 |
Details
Class
Medium
Armament
AMS
1
Medium Pulse Laser
2
SRM 4
2
Streak SRM 2
2
Beagle Active Probe
1
Ammunition
AMS Ammo
1000
SRM Ammo
200
Streak SRM Ammo
100
Equipment
Jump Jets
3/5
Double Heat Sinks
10
XL Engine 325
1
Hardpoints
Ballistic
0
Energy
2
Missile
4
AMS
1
ECM
0
Loadout
Head
Life Support
Sensors
Cockpit
Center Torso
Gyro
XL Engine 325 (0x HS)
Jump Jets - Class IV
Right Torso
AMS
Streak SRM 2
AMS Ammo
SRM Ammo
Left Torso
Streak SRM 2
Beagle Active Probe
SRM Ammo
Streak SRM Ammo
Right Arm
Shoulder
Upper Arm Actuator
Lower Arm Actuator
Medium Pulse Laser
SRM 4
Left Arm
Shoulder
Upper Arm Actuator
Lower Arm Actuator
Hand Actuator
Medium Pulse Laser
SRM 4
Right Leg
Hip
Upper Leg Actuator
Lower Leg Actuator
Foot Actuator
Jump Jets - Class IV
Left Leg
Hip
Upper Leg Actuator
Lower Leg Actuator
Foot Actuator
Jump Jets - Class IV
Armor
| | | |
| --- | --- | --- |
| | Head | 18 |
| | Center Torso | 48 |
| | Center Torso Rear | 14 |
| | Right Torso | 32 |
| | Right Torso Rear | 14 |
| | Left Torso | 32 |
| | Left Torso Rear | 14 |
| | Right Arm | 30 |
| | Left Arm | 30 |
| | Right Leg | 44 |
| | Left Leg | 44 |
Upgrades
| | | |
| --- | --- | --- |
| | Armor | Standard Armor |
| | Structure | Endo-Steel Structure |
| | Heat Sinks | Double Heat Sink |
| | Artemis | Standard Guidance |
Info
| | | |
| --- | --- | --- |
| | Speed | 81.0 / 89.1 |
| | Tonnage | 55 |
| | Firepower | 35.00 |
| | Heat Management | 0.84 |
| | Armor - Standard | 336 |
| | Structure | Standard |
| | Jump Distance | 34.9 |
Details
Class
Medium
Armament
Medium Laser
3
PPC
1
Ammunition
Equipment
Jump Jets
5/7
Standard Heat Sinks
13
Standard Engine 275
1
Hardpoints
Ballistic
0
Energy
6
Missile
0
AMS
1
ECM
0
Loadout
Head
Life Support
Sensors
Cockpit
Standard Heat Sink
Center Torso
Gyro
Standard Engine 275 (1x HS)
Jump Jets - Class IV
Standard Heat Sink
Right Torso
Jump Jets - Class IV
Jump Jets - Class IV
Medium Laser
Left Torso
Jump Jets - Class IV
Jump Jets - Class IV
Medium Laser
Right Arm
Shoulder
Upper Arm Actuator
Lower Arm Actuator
Hand Actuator
PPC
Medium Laser
Left Arm
Shoulder
Upper Arm Actuator
Lower Arm Actuator
Hand Actuator
Medium Laser
Medium Laser
Right Leg
Hip
Upper Leg Actuator
Lower Leg Actuator
Foot Actuator
Left Leg
Hip
Upper Leg Actuator
Lower Leg Actuator
Foot Actuator
Armor
| | | |
| --- | --- | --- |
| | Head | 18 |
| | Center Torso | 48 |
| | Center Torso Rear | 14 |
| | Right Torso | 40 |
| | Right Torso Rear | 12 |
| | Left Torso | 40 |
| | Left Torso Rear | 12 |
| | Right Arm | 36 |
| | Left Arm | 36 |
| | Right Leg | 40 |
| | Left Leg | 40 |
Upgrades
| | | |
| --- | --- | --- |
| | Armor | Standard Armor |
| | Structure | Standard Structure |
| | Heat Sinks | Standard Heat Sink |
| | Artemis | Standard Guidance |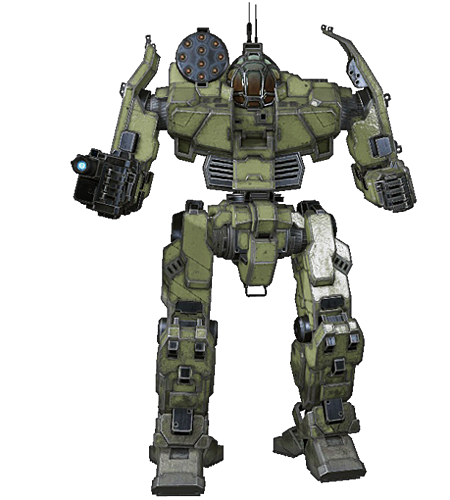 Info
| | | |
| --- | --- | --- |
| | Speed | 81.0 / 89.1 |
| | Tonnage | 55 |
| | Firepower | 21.00 |
| | Heat Management | 1.29 |
| | Armor - Standard | 304 |
| | Structure | Standard |
| | Jump Distance | 25.1 |
Details
Class
Medium
Armament
PPC
1
LRM 10
1
Ammunition
LRM Ammo
360
Equipment
Jump Jets
5/7
Standard Heat Sinks
12
Standard Engine 275
1
Hardpoints
Ballistic
0
Energy
3
Missile
3
AMS
1
ECM
0
Loadout
Head
Life Support
Sensors
Cockpit
Center Torso
Gyro
Standard Engine 275 (1x HS)
Jump Jets - Class IV
Standard Heat Sink
Right Torso
Jump Jets - Class IV
Jump Jets - Class IV
LRM 10
LRM Ammo
LRM Ammo
Left Torso
Jump Jets - Class IV
Jump Jets - Class IV
Right Arm
Shoulder
Upper Arm Actuator
Lower Arm Actuator
Hand Actuator
PPC
Left Arm
Shoulder
Upper Arm Actuator
Lower Arm Actuator
Hand Actuator
Right Leg
Hip
Upper Leg Actuator
Lower Leg Actuator
Foot Actuator
Left Leg
Hip
Upper Leg Actuator
Lower Leg Actuator
Foot Actuator
Armor
| | | |
| --- | --- | --- |
| | Head | 18 |
| | Center Torso | 40 |
| | Center Torso Rear | 14 |
| | Right Torso | 40 |
| | Right Torso Rear | 12 |
| | Left Torso | 40 |
| | Left Torso Rear | 12 |
| | Right Arm | 28 |
| | Left Arm | 28 |
| | Right Leg | 36 |
| | Left Leg | 36 |
Upgrades
| | | |
| --- | --- | --- |
| | Armor | Standard Armor |
| | Structure | Standard Structure |
| | Heat Sinks | Standard Heat Sink |
| | Artemis | Standard Guidance |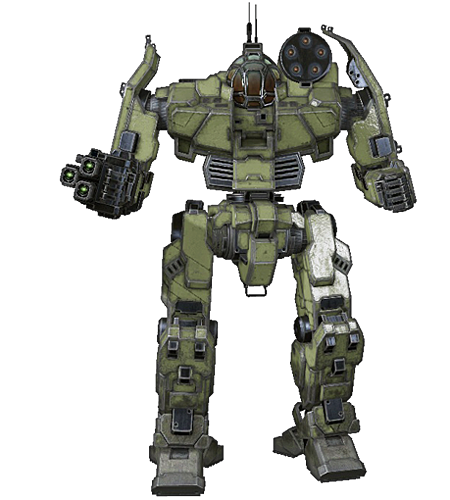 Info
| | | |
| --- | --- | --- |
| | Speed | 81.0 / 89.1 |
| | Tonnage | 55 |
| | Firepower | 24.50 |
| | Heat Management | 1.21 |
| | Armor - Standard | 304 |
| | Structure | Standard |
| | Jump Distance | 25.1 |
Details
Class
Medium
Armament
Medium Laser
2
Large Laser
1
LRM 5
1
Ammunition
LRM Ammo
180
Equipment
Jump Jets
5/7
Standard Heat Sinks
16
Standard Engine 275
1
Hardpoints
Ballistic
0
Energy
4
Missile
2
AMS
1
ECM
0
Loadout
Head
Life Support
Sensors
Cockpit
Center Torso
Gyro
Standard Engine 275 (1x HS)
Jump Jets - Class IV
Standard Heat Sink
Right Torso
Jump Jets - Class IV
Jump Jets - Class IV
LRM Ammo
Left Torso
Jump Jets - Class IV
Jump Jets - Class IV
LRM 5
Right Arm
Shoulder
Upper Arm Actuator
Lower Arm Actuator
Hand Actuator
Large Laser
Medium Laser
Medium Laser
Left Arm
Shoulder
Upper Arm Actuator
Lower Arm Actuator
Hand Actuator
Right Leg
Hip
Upper Leg Actuator
Lower Leg Actuator
Foot Actuator
Standard Heat Sink
Standard Heat Sink
Left Leg
Hip
Upper Leg Actuator
Lower Leg Actuator
Foot Actuator
Standard Heat Sink
Standard Heat Sink
Armor
| | | |
| --- | --- | --- |
| | Head | 18 |
| | Center Torso | 40 |
| | Center Torso Rear | 14 |
| | Right Torso | 40 |
| | Right Torso Rear | 12 |
| | Left Torso | 40 |
| | Left Torso Rear | 12 |
| | Right Arm | 28 |
| | Left Arm | 28 |
| | Right Leg | 36 |
| | Left Leg | 36 |
Upgrades
| | | |
| --- | --- | --- |
| | Armor | Standard Armor |
| | Structure | Standard Structure |
| | Heat Sinks | Standard Heat Sink |
| | Artemis | Standard Guidance |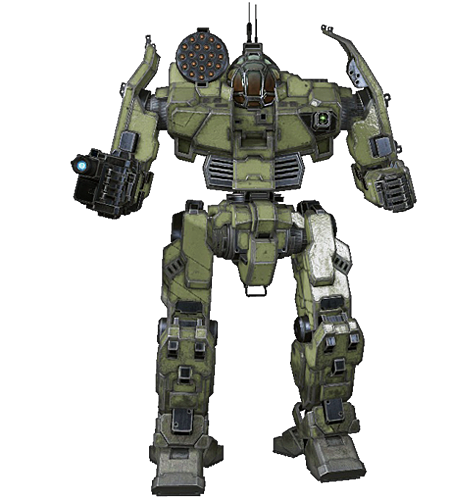 Info
| | | |
| --- | --- | --- |
| | Speed | 81.0 / 89.1 |
| | Tonnage | 55 |
| | Firepower | 35.00 |
| | Heat Management | 1.43 |
| | Armor - Standard | 320 |
| | Structure | Standard |
| | Jump Distance | 25.1 |
Details
Class
Medium
Armament
Small Laser
1
LRM 20
1
ER PPC
1
Ammunition
LRM Ammo
360
Equipment
Jump Jets
5/7
Double Heat Sinks
13
XL Engine 275
1
Hardpoints
Ballistic
0
Energy
2
Missile
4
AMS
1
ECM
0
Loadout
Head
Life Support
Sensors
Cockpit
Center Torso
Gyro
XL Engine 275 (1x HS)
Jump Jets - Class IV
Right Torso
Jump Jets - Class IV
Jump Jets - Class IV
LRM 20
Left Torso
Jump Jets - Class IV
Jump Jets - Class IV
Small Laser
Double Heat Sink
LRM Ammo
LRM Ammo
Right Arm
Shoulder
Upper Arm Actuator
Lower Arm Actuator
Hand Actuator
ER PPC
Double Heat Sink
Left Arm
Shoulder
Upper Arm Actuator
Lower Arm Actuator
Hand Actuator
Right Leg
Hip
Upper Leg Actuator
Lower Leg Actuator
Foot Actuator
Left Leg
Hip
Upper Leg Actuator
Lower Leg Actuator
Foot Actuator
Armor
| | | |
| --- | --- | --- |
| | Head | 18 |
| | Center Torso | 48 |
| | Center Torso Rear | 14 |
| | Right Torso | 40 |
| | Right Torso Rear | 12 |
| | Left Torso | 40 |
| | Left Torso Rear | 12 |
| | Right Arm | 32 |
| | Left Arm | 32 |
| | Right Leg | 36 |
| | Left Leg | 36 |
Upgrades
| | | |
| --- | --- | --- |
| | Armor | Standard Armor |
| | Structure | Standard Structure |
| | Heat Sinks | Double Heat Sink |
| | Artemis | Standard Guidance |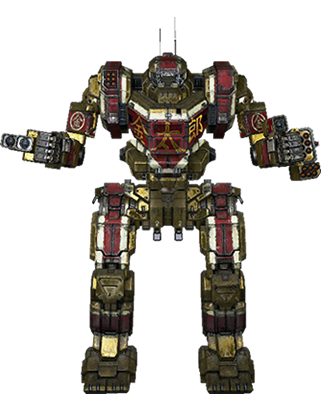 Info
| | | |
| --- | --- | --- |
| | Speed | 85.4 / 94.0 |
| | Tonnage | 55 |
| | Firepower | 64.00 |
| | Heat Management | 1.28 |
| | Armor - Standard | 320 |
| | Structure | Endo-Steel |
| | Jump Distance | N/A |
Details
Class
Medium
Armament
SRM 4
2
Medium Pulse Laser
2
SRM 6
3
Ammunition
SRM Ammo
500
Equipment
Jump Jets
N/A
Double Heat Sinks
15
XL Engine 290
1
Hardpoints
Ballistic
0
Energy
3
Missile
5
AMS
1
ECM
0
Loadout
Head
Life Support
Sensors
Cockpit
SRM Ammo
Center Torso
Gyro
XL Engine 290 (1x HS)
SRM 4
SRM 4
Right Torso
SRM 6
Double Heat Sink
Double Heat Sink
Left Torso
Double Heat Sink
Double Heat Sink
Right Arm
Shoulder
Upper Arm Actuator
Lower Arm Actuator
Hand Actuator
Medium Pulse Laser
Left Arm
Shoulder
Upper Arm Actuator
Lower Arm Actuator
Hand Actuator
Medium Pulse Laser
SRM 6
SRM 6
Right Leg
Hip
Upper Leg Actuator
Lower Leg Actuator
Foot Actuator
SRM Ammo
SRM Ammo
Left Leg
Hip
Upper Leg Actuator
Lower Leg Actuator
Foot Actuator
SRM Ammo
SRM Ammo
Armor
| | | |
| --- | --- | --- |
| | Head | 18 |
| | Center Torso | 54 |
| | Center Torso Rear | 18 |
| | Right Torso | 38 |
| | Right Torso Rear | 14 |
| | Left Torso | 38 |
| | Left Torso Rear | 14 |
| | Right Arm | 32 |
| | Left Arm | 32 |
| | Right Leg | 31 |
| | Left Leg | 31 |
Upgrades
| | | |
| --- | --- | --- |
| | Armor | Standard Armor |
| | Structure | Endo-Steel Structure |
| | Heat Sinks | Double Heat Sink |
| | Artemis | Standard Guidance |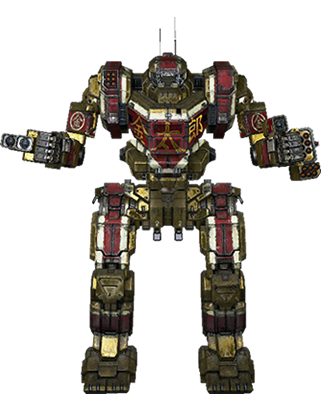 Info
| | | |
| --- | --- | --- |
| | Speed | 85.4 / 94.0 |
| | Tonnage | 55 |
| | Firepower | 37.00 |
| | Heat Management | 1.43 |
| | Armor - Standard | 352 |
| | Structure | Endo-Steel |
| | Jump Distance | N/A |
Details
Class
Medium
Armament
Medium Pulse Laser
2
TAG
1
Streak SRM 2
5
Ammunition
AMS Ammo
1000
Streak SRM Ammo
800
Equipment
Jump Jets
N/A
Double Heat Sinks
14
XL Engine 290
1
Beagle Active Probe
1
Hardpoints
Ballistic
0
Energy
3
Missile
5
AMS
1
ECM
0
Loadout
Head
Life Support
Sensors
Cockpit
Center Torso
Gyro
XL Engine 290 (1x HS)
Streak SRM 2
Streak SRM 2
Right Torso
Streak SRM 2
Double Heat Sink
Double Heat Sink
Streak SRM Ammo
Streak SRM Ammo
Left Torso
Beagle Active Probe
Double Heat Sink
Streak SRM Ammo
Streak SRM Ammo
Right Arm
Shoulder
Upper Arm Actuator
Lower Arm Actuator
Hand Actuator
Medium Pulse Laser
TAG
Left Arm
Shoulder
Upper Arm Actuator
Lower Arm Actuator
Hand Actuator
Medium Pulse Laser
Streak SRM 2
Streak SRM 2
Right Leg
Hip
Upper Leg Actuator
Lower Leg Actuator
Foot Actuator
Streak SRM Ammo
Streak SRM Ammo
Left Leg
Hip
Upper Leg Actuator
Lower Leg Actuator
Foot Actuator
Streak SRM Ammo
Streak SRM Ammo
Armor
| | | |
| --- | --- | --- |
| | Head | 18 |
| | Center Torso | 54 |
| | Center Torso Rear | 18 |
| | Right Torso | 38 |
| | Right Torso Rear | 14 |
| | Left Torso | 38 |
| | Left Torso Rear | 14 |
| | Right Arm | 36 |
| | Left Arm | 36 |
| | Right Leg | 43 |
| | Left Leg | 43 |
Upgrades
| | | |
| --- | --- | --- |
| | Armor | Standard Armor |
| | Structure | Endo-Steel Structure |
| | Heat Sinks | Double Heat Sink |
| | Artemis | Artemis |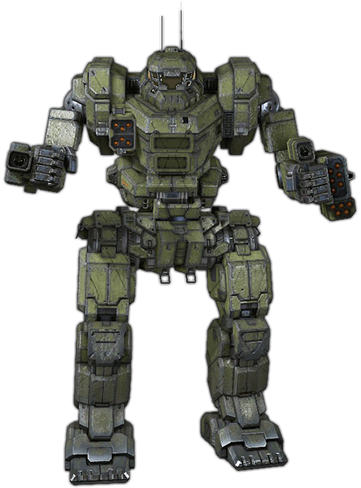 Info
| | | |
| --- | --- | --- |
| | Speed | 106.0 / 116.6 |
| | Tonnage | 55 |
| | Firepower | 25.00 |
| | Heat Management | 1.87 |
| | Armor - Standard | 336 |
| | Structure | Endo-Steel |
| | Jump Distance | N/A |
Details
Class
Medium
Armament
Streak SRM 2
5
TAG
1
Ammunition
Streak SRM Ammo
800
Equipment
Jump Jets
N/A
Double Heat Sinks
10
XL Engine 360
1
Beagle Active Probe
1
Hardpoints
Ballistic
0
Energy
2
Missile
5
AMS
1
ECM
0
Loadout
Head
Life Support
Sensors
Cockpit
Streak SRM Ammo
Center Torso
Gyro
XL Engine 360 (0x HS)
Streak SRM 2
Streak SRM Ammo
Right Torso
Streak SRM 2
Streak SRM 2
Streak SRM Ammo
Left Torso
Beagle Active Probe
Streak SRM Ammo
Right Arm
Shoulder
Upper Arm Actuator
Lower Arm Actuator
Hand Actuator
Left Arm
Shoulder
Upper Arm Actuator
Lower Arm Actuator
Hand Actuator
Streak SRM 2
Streak SRM 2
TAG
Right Leg
Hip
Upper Leg Actuator
Lower Leg Actuator
Foot Actuator
Streak SRM Ammo
Streak SRM Ammo
Left Leg
Hip
Upper Leg Actuator
Lower Leg Actuator
Foot Actuator
Streak SRM Ammo
Streak SRM Ammo
Armor
| | | |
| --- | --- | --- |
| | Head | 18 |
| | Center Torso | 54 |
| | Center Torso Rear | 18 |
| | Right Torso | 38 |
| | Right Torso Rear | 14 |
| | Left Torso | 38 |
| | Left Torso Rear | 14 |
| | Right Arm | 36 |
| | Left Arm | 36 |
| | Right Leg | 35 |
| | Left Leg | 35 |
Upgrades
| | | |
| --- | --- | --- |
| | Armor | Standard Armor |
| | Structure | Endo-Steel Structure |
| | Heat Sinks | Double Heat Sink |
| | Artemis | Artemis |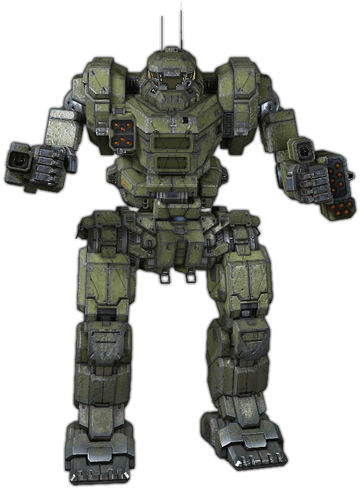 Info
| | | |
| --- | --- | --- |
| | Speed | 106.0 / 116.6 |
| | Tonnage | 55 |
| | Firepower | 27.00 |
| | Heat Management | 1.40 |
| | Armor - Ferro-Fibrous | 340 |
| | Structure | Endo-Steel |
| | Jump Distance | N/A |
Details
Class
Medium
Armament
Large Laser
3
Ammunition
Equipment
Jump Jets
N/A
Double Heat Sinks
14
XL Engine 360
1
Hardpoints
Ballistic
0
Energy
3
Missile
4
AMS
1
ECM
0
Loadout
Head
Life Support
Sensors
Cockpit
Center Torso
Gyro
XL Engine 360 (4x HS)
Right Torso
Left Torso
Right Arm
Shoulder
Upper Arm Actuator
Lower Arm Actuator
Hand Actuator
Large Laser
Large Laser
Left Arm
Shoulder
Upper Arm Actuator
Lower Arm Actuator
Hand Actuator
Large Laser
Right Leg
Hip
Upper Leg Actuator
Lower Leg Actuator
Foot Actuator
Left Leg
Hip
Upper Leg Actuator
Lower Leg Actuator
Foot Actuator
Armor
| | | |
| --- | --- | --- |
| | Head | 18 |
| | Center Torso | 54 |
| | Center Torso Rear | 18 |
| | Right Torso | 38 |
| | Right Torso Rear | 14 |
| | Left Torso | 38 |
| | Left Torso Rear | 14 |
| | Right Arm | 36 |
| | Left Arm | 36 |
| | Right Leg | 37 |
| | Left Leg | 37 |
Upgrades
| | | |
| --- | --- | --- |
| | Armor | Ferro-Fibrous Armor |
| | Structure | Endo-Steel Structure |
| | Heat Sinks | Double Heat Sink |
| | Artemis | Standard Guidance |
Info
| | | |
| --- | --- | --- |
| | Speed | 81.0 / 89.1 |
| | Tonnage | 55 |
| | Firepower | 28.00 |
| | Heat Management | 1.39 |
| | Armor - Standard | 352 |
| | Structure | Endo-Steel |
| | Jump Distance | 27.93 |
Details
Class
Medium
Armament
Large Laser
2
AC/10
1
Ammunition
AC/10 Ammo
30
Equipment
Jump Jets
4/4
Double Heat Sinks
11
XL Engine 275
1
Hardpoints
Ballistic
1
Energy
4
Missile
2
AMS
1
ECM
0
Loadout
Head
Life Support
Sensors
Cockpit
Center Torso
Gyro
XL Engine 275 (1x HS)
Jump Jets - Class IV
Jump Jets - Class IV
Right Torso
Jump Jets - Class IV
Left Torso
Jump Jets - Class IV
AC/10
Right Arm
Shoulder
Upper Arm Actuator
Lower Arm Actuator
Hand Actuator
Large Laser
Left Arm
Shoulder
Upper Arm Actuator
Lower Arm Actuator
Hand Actuator
Large Laser
Right Leg
Hip
Upper Leg Actuator
Lower Leg Actuator
Foot Actuator
AC/10 Ammo
Left Leg
Hip
Upper Leg Actuator
Lower Leg Actuator
Foot Actuator
AC/10 Ammo
Armor
| | | |
| --- | --- | --- |
| | Head | 18 |
| | Center Torso | 54 |
| | Center Torso Rear | 18 |
| | Right Torso | 38 |
| | Right Torso Rear | 14 |
| | Left Torso | 38 |
| | Left Torso Rear | 14 |
| | Right Arm | 36 |
| | Left Arm | 36 |
| | Right Leg | 43 |
| | Left Leg | 43 |
Upgrades
| | | |
| --- | --- | --- |
| | Armor | Standard Armor |
| | Structure | Endo-Steel Structure |
| | Heat Sinks | Double Heat Sink |
| | Artemis | Standard Guidance |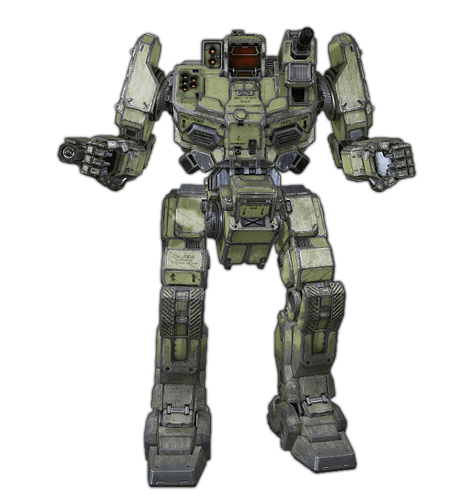 Info
| | | |
| --- | --- | --- |
| | Speed | 106.0 / 116.6 |
| | Tonnage | 55 |
| | Firepower | 30.00 |
| | Heat Management | 2.00 |
| | Armor - Standard | 320 |
| | Structure | Endo-Steel |
| | Jump Distance | 15.0 |
Details
Class
Medium
Armament
Anti-Missile System
1
Machine Gun
3
Streak SRM 2
3
TAG
1
Ammunition
AMS Ammo
1000
Machine Gun Ammo
6000
Streak SRM Ammo
300
Equipment
Jump Jets
3/3
Double Heat Sinks
10
XL Engine 360
1
Beagle Active Probe
1
Hardpoints
Ballistic
3
Energy
1
Missile
3
AMS
1
ECM
0
Loadout
Head
Life Support
Sensors
Cockpit
Streak SRM 2
Center Torso
Gyro
XL Engine 360 (0x HS)
Jump Jets - Class IV
AMS Ammo
Right Torso
Jump Jets - Class IV
Beagle Active Probe
Streak SRM 2
Streak SRM 2
Streak SRM Ammo
Machine Gun Ammo
Left Torso
Jump Jets - Class IV
Anti-Missile System
Machine Gun
Machine Gun
Machine Gun
Right Arm
Shoulder
Upper Arm Actuator
Lower Arm Actuator
Hand Actuator
TAG
Left Arm
Shoulder
Upper Arm Actuator
Lower Arm Actuator
Hand Actuator
Right Leg
Hip
Upper Leg Actuator
Lower Leg Actuator
Foot Actuator
Streak SRM Ammo
Machine Gun Ammo
Left Leg
Hip
Upper Leg Actuator
Lower Leg Actuator
Foot Actuator
Streak SRM Ammo
Machine Gun Ammo
Armor
| | | |
| --- | --- | --- |
| | Head | 18 |
| | Center Torso | 54 |
| | Center Torso Rear | 18 |
| | Right Torso | 38 |
| | Right Torso Rear | 14 |
| | Left Torso | 38 |
| | Left Torso Rear | 14 |
| | Right Arm | 20 |
| | Left Arm | 20 |
| | Right Leg | 43 |
| | Left Leg | 43 |
Upgrades
| | | |
| --- | --- | --- |
| | Armor | Standard Armor |
| | Structure | Endo-Steel Structure |
| | Heat Sinks | Double Heat Sink |
| | Artemis | Artemis |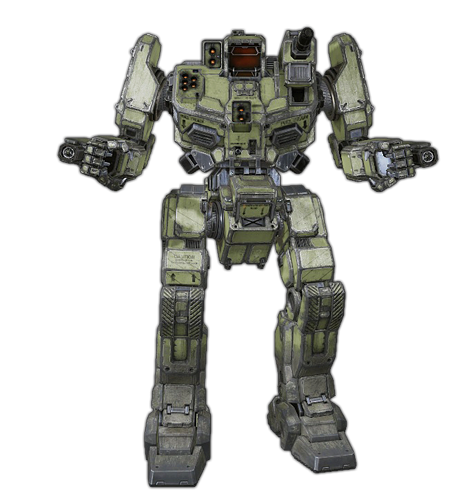 Info
| | | |
| --- | --- | --- |
| | Speed | 103.1 / 113.4 |
| | Tonnage | 55 |
| | Firepower | 29.00 |
| | Heat Management | 1.50 |
| | Armor - Standard | 352 |
| | Structure | Endo-Steel |
| | Jump Distance | 15.0 |
Details
Class
Medium
Armament
Large Laser
1
Streak SRM 2
4
TAG
1
Ammunition
Streak SRM Ammo
400
Equipment
Jump Jets
3/3
Double Heat Sinks
10
XL Engine 350
1
Beagle Active Probe
1
Hardpoints
Ballistic
1
Energy
2
Missile
4
AMS
1
ECM
0
Loadout
Head
Life Support
Sensors
Cockpit
Streak SRM 2
Center Torso
Gyro
XL Engine 350 (0x HS)
Jump Jets - Class IV
Streak SRM 2
Right Torso
Jump Jets - Class IV
Streak SRM 2
Streak SRM 2
Beagle Active Probe
Left Torso
Jump Jets - Class IV
Right Arm
Shoulder
Upper Arm Actuator
Lower Arm Actuator
Hand Actuator
Large Laser
Left Arm
Shoulder
Upper Arm Actuator
Lower Arm Actuator
Hand Actuator
TAG
Right Leg
Hip
Upper Leg Actuator
Lower Leg Actuator
Foot Actuator
Streak SRM Ammo
Streak SRM Ammo
Left Leg
Hip
Upper Leg Actuator
Lower Leg Actuator
Foot Actuator
Streak SRM Ammo
Streak SRM Ammo
Armor
| | | |
| --- | --- | --- |
| | Head | 18 |
| | Center Torso | 54 |
| | Center Torso Rear | 18 |
| | Right Torso | 38 |
| | Right Torso Rear | 14 |
| | Left Torso | 38 |
| | Left Torso Rear | 14 |
| | Right Arm | 36 |
| | Left Arm | 36 |
| | Right Leg | 43 |
| | Left Leg | 43 |
Upgrades
| | | |
| --- | --- | --- |
| | Armor | Standard Armor |
| | Structure | Endo-Steel Structure |
| | Heat Sinks | Double Heat Sink |
| | Artemis | Standard Guidance |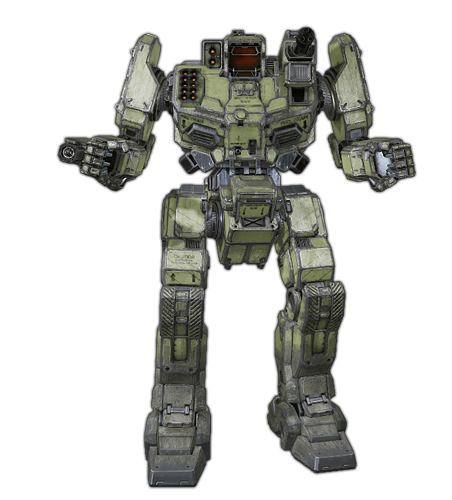 Info
| | | |
| --- | --- | --- |
| | Speed | 81.0 / 89.1 |
| | Tonnage | 55 |
| | Firepower | 20.00 |
| | Heat Management | 1.58 |
| | Armor - Standard | 352 |
| | Structure | Endo-Steel |
| | Jump Distance | 25.1 |
Details
Class
Medium
Armament
Medium Laser
2
Anti-Missile System
1
AC/5
2
Ammunition
AMS Ammo
1000
AC/5 Ammo
150
Equipment
Jump Jets
5/5
Double Heat Sinks
10
XL Engine 275
1
Hardpoints
Ballistic
2
Energy
2
Missile
2
AMS
1
ECM
0
Loadout
Head
Life Support
Sensors
Cockpit
AMS Ammo
Center Torso
Gyro
XL Engine 275 (0x HS)
AC/5 Ammo
Right Torso
Jump Jets - Class IV
Jump Jets - Class IV
Jump Jets - Class IV
Jump Jets - Class IV
Jump Jets - Class IV
Left Torso
Anti-Missile System
AC/5
AC/5
Right Arm
Shoulder
Upper Arm Actuator
Lower Arm Actuator
Hand Actuator
Medium Laser
Medium Laser
Left Arm
Shoulder
Upper Arm Actuator
Lower Arm Actuator
Hand Actuator
Right Leg
Hip
Upper Leg Actuator
Lower Leg Actuator
Foot Actuator
AC/5 Ammo
AC/5 Ammo
Left Leg
Hip
Upper Leg Actuator
Lower Leg Actuator
Foot Actuator
AC/5 Ammo
AC/5 Ammo
Armor
| | | |
| --- | --- | --- |
| | Head | 18 |
| | Center Torso | 54 |
| | Center Torso Rear | 18 |
| | Right Torso | 38 |
| | Right Torso Rear | 14 |
| | Left Torso | 38 |
| | Left Torso Rear | 14 |
| | Right Arm | 36 |
| | Left Arm | 36 |
| | Right Leg | 43 |
| | Left Leg | 43 |
Upgrades
| | | |
| --- | --- | --- |
| | Armor | Standard Armor |
| | Structure | Endo-Steel Structure |
| | Heat Sinks | Double Heat Sink |
| | Artemis | Standard Guidance |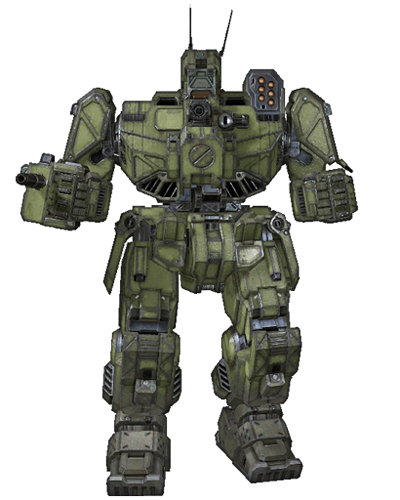 Info
| | | |
| --- | --- | --- |
| | Speed | 88.4 / 97.2 |
| | Tonnage | 55 |
| | Firepower | 19.00 |
| | Heat Management | 1.34 |
| | Armor - Standard | 320 |
| | Structure | Endo-Steel |
| | Jump Distance | 20.0 |
Details
Class
Medium
Armament
AC/2
2
TAG
1
Streak SRM 2
3
Ammunition
AC/2 Ammo
225
Streak SRM Ammo
200
Equipment
Jump Jets
4/7
Double Heat Sinks
10
XL Engine 300
1
Hardpoints
Ballistic
2
Energy
1
Missile
3
AMS
1
ECM
0
Loadout
Head
Life Support
Sensors
Cockpit
TAG
Center Torso
Gyro
XL Engine 300 (0x HS)
AC/2 Ammo
Streak SRM Ammo
Right Torso
Jump Jets - Class IV
Jump Jets - Class IV
Left Torso
Jump Jets - Class IV
Jump Jets - Class IV
Streak SRM 2
Streak SRM 2
Streak SRM 2
Right Arm
Shoulder
Upper Arm Actuator
Lower Arm Actuator
Hand Actuator
AC/2
AC/2
AC/2 Ammo
Left Arm
Shoulder
Upper Arm Actuator
Lower Arm Actuator
Hand Actuator
Right Leg
Hip
Upper Leg Actuator
Lower Leg Actuator
Foot Actuator
AC/2 Ammo
Streak SRM Ammo
Left Leg
Hip
Upper Leg Actuator
Lower Leg Actuator
Foot Actuator
AC/2 Ammo
Streak SRM Ammo
Armor
| | | |
| --- | --- | --- |
| | Head | 18 |
| | Center Torso | 52 |
| | Center Torso Rear | 20 |
| | Right Torso | 40 |
| | Right Torso Rear | 12 |
| | Left Torso | 40 |
| | Left Torso Rear | 12 |
| | Right Arm | 36 |
| | Left Arm | 20 |
| | Right Leg | 37 |
| | Left Leg | 37 |
Upgrades
| | | |
| --- | --- | --- |
| | Armor | Standard Armor |
| | Structure | Endo-Steel Structure |
| | Heat Sinks | Double Heat Sink |
| | Artemis | Artemis |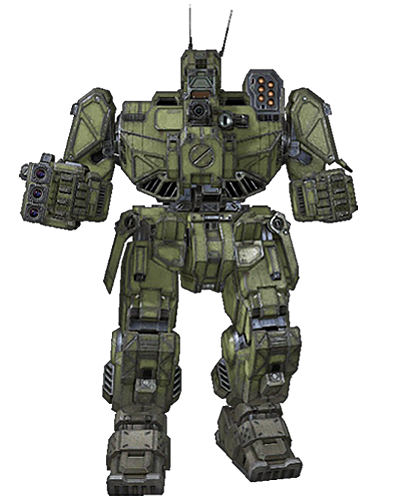 Info
| | | |
| --- | --- | --- |
| | Speed | 103.1 / 113.4 |
| | Tonnage | 55 |
| | Firepower | 36.00 |
| | Heat Management | 1.32 |
| | Armor - Standard | 352 |
| | Structure | Endo-Steel |
| | Jump Distance | N/A |
Details
Class
Medium
Armament
Medium Pulse Laser
4
SRM 6 + Artemis
1
Ammunition
SRM Ammo + Artemis IV
200
Equipment
Jump Jets
N/A
Double Heat Sinks
15
XL Engine 350
1
Hardpoints
Ballistic
0
Energy
5
Missile
1
AMS
1
ECM
0
Loadout
Head
Life Support
Sensors
Cockpit
Center Torso
Gyro
XL Engine 350 (4x HS)
Right Torso
Double Heat Sink
Left Torso
SRM 6 + Artemis
Right Arm
Shoulder
Upper Arm Actuator
Lower Arm Actuator
Hand Actuator
Medium Pulse Laser
Medium Pulse Laser
Medium Pulse Laser
Medium Pulse Laser
Left Arm
Shoulder
Upper Arm Actuator
Lower Arm Actuator
Hand Actuator
Right Leg
Hip
Upper Leg Actuator
Lower Leg Actuator
Foot Actuator
SRM Ammo + Artemis IV
Left Leg
Hip
Upper Leg Actuator
Lower Leg Actuator
Foot Actuator
SRM Ammo + Artemis IV
Armor
| | | |
| --- | --- | --- |
| | Head | 18 |
| | Center Torso | 52 |
| | Center Torso Rear | 20 |
| | Right Torso | 40 |
| | Right Torso Rear | 12 |
| | Left Torso | 40 |
| | Left Torso Rear | 12 |
| | Right Arm | 36 |
| | Left Arm | 24 |
| | Right Leg | 49 |
| | Left Leg | 49 |
Upgrades
| | | |
| --- | --- | --- |
| | Armor | Standard Armor |
| | Structure | Endo-Steel Structure |
| | Heat Sinks | Double Heat Sink |
| | Artemis | Artemis |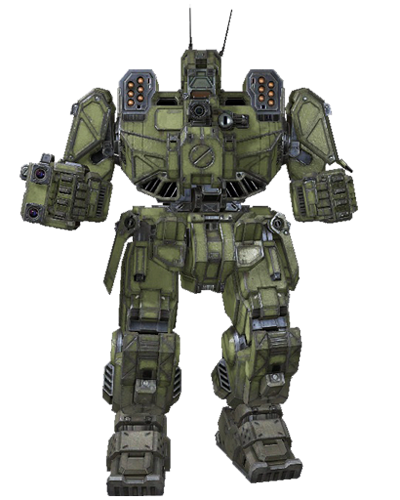 Info
| | | |
| --- | --- | --- |
| | Speed | 88.4 / 97.2 |
| | Tonnage | 55 |
| | Firepower | 48.00 |
| | Heat Management | 1.29 |
| | Armor - Standard | 336 |
| | Structure | Endo-Steel |
| | Jump Distance | 30.1 |
Details
Class
Medium
Armament
Medium Pulse Laser
2
SRM 6 + Artemis
3
Ammunition
SRM Ammo + Artemis IV
600
Equipment
Jump Jets
6/7
Double Heat Sinks
11
XL Engine 300
1
Hardpoints
Ballistic
0
Energy
3
Missile
3
AMS
1
ECM
0
Loadout
Head
Life Support
Sensors
Cockpit
Center Torso
Gyro
XL Engine 300 (1x HS)
SRM Ammo + Artemis IV
SRM Ammo + Artemis IV
Right Torso
Jump Jets - Class IV
Jump Jets - Class IV
Jump Jets - Class IV
SRM 6 + Artemis
Left Torso
Jump Jets - Class IV
Jump Jets - Class IV
Jump Jets - Class IV
SRM 6 + Artemis
SRM 6 + Artemis
Right Arm
Shoulder
Upper Arm Actuator
Lower Arm Actuator
Hand Actuator
Medium Pulse Laser
Medium Pulse Laser
Left Arm
Shoulder
Upper Arm Actuator
Lower Arm Actuator
Hand Actuator
Right Leg
Hip
Upper Leg Actuator
Lower Leg Actuator
Foot Actuator
SRM Ammo + Artemis IV
SRM Ammo + Artemis IV
Left Leg
Hip
Upper Leg Actuator
Lower Leg Actuator
Foot Actuator
SRM Ammo + Artemis IV
SRM Ammo + Artemis IV
Armor
| | | |
| --- | --- | --- |
| | Head | 18 |
| | Center Torso | 52 |
| | Center Torso Rear | 20 |
| | Right Torso | 40 |
| | Right Torso Rear | 12 |
| | Left Torso | 40 |
| | Left Torso Rear | 12 |
| | Right Arm | 36 |
| | Left Arm | 24 |
| | Right Leg | 41 |
| | Left Leg | 41 |
Upgrades
| | | |
| --- | --- | --- |
| | Armor | Standard Armor |
| | Structure | Endo-Steel Structure |
| | Heat Sinks | Double Heat Sink |
| | Artemis | Artemis |
Info
| | | |
| --- | --- | --- |
| | Speed | 81.0 / 89.1 |
| | Tonnage | 50 |
| | Firepower | 42.00 |
| | Heat Management | 1.28 |
| | Armor - Standard | 320 |
| | Structure | Standard |
| | Jump Distance | 38.4 |
Details
Class
Medium
Armament
Clan ER Med Laser
6
Ammunition
Equipment
Jump Jets
5/5
Clan Double Heat Sinks
24
Clan XL Engine 250
1
Hardpoints
Ballistic
0
Energy
12
Missile
0
AMS
0
ECM
0
Omnipods
Head
NVA-PRIME
Right Torso
NVA-PRIME
Left Torso
NVA-PRIME
Right Arm
NVA-PRIME
Left Arm
NVA-PRIME
Right Leg
NVA-PRIME
Left Leg
NVA-PRIME
Loadout
Head
Life Support
Sensors
Cockpit
Center Torso
Gyro
Clan XL Engine 250
Jump Jets - Class IV
Right Torso
Clan Double Heat Sink
Clan Double Heat Sink
Clan Double Heat Sink
Clan Double Heat Sink
Clan Double Heat Sink
Left Torso
Clan Double Head Sink
Clan Double Heat Sink
Clan Double Heat Sink
Clan Double Heat Sink
Clan Double Heat Sink
Right Arm
Shoulder
Upper Arm Actuator
Lower Arm Actuator
Hand Actuator
Clan ER Medium Laser
Clan ER Medium Laser
Clan ER Medium Laser
Clan Double Heat Sink
Clan Double Heat Sink
Left Arm
Shoulder
Upper Arm Actuator
Lower Arm Actuator
Hand Actuator
Clan ER Medium Laser
Clan ER Medium Laser
Clan ER Medium Laser
Clan Double Heat Sink
Clan Double Heat Sink
Right Leg
Hip
Upper Leg Actuator
Lower Leg Actuator
Foot Actuator
Jump Jets - Class IV
Jump Jets - Class IV
Left Leg
Hip
Upper Leg Actuator
Lower Leg Actuator
Foot Actuator
Jump Jets - Class IV
Jump Jets - Class IV
Armor
| | | |
| --- | --- | --- |
| | Head | 18 |
| | Center Torso | 46 |
| | Center Torso Rear | 18 |
| | Right Torso | 32 |
| | Right Torso Rear | 16 |
| | Left Torso | 32 |
| | Left Torso Rear | 16 |
| | Right Arm | 32 |
| | Left Arm | 32 |
| | Right Leg | 39 |
| | Left Leg | 39 |
Upgrades
| | | |
| --- | --- | --- |
| | Armor | Standard Armor |
| | Structure | Clan Standard Structure |
| | Heat Sinks | Clan Double Heat Sink |
| | Artemis | Not Applicable |
Info
| | | |
| --- | --- | --- |
| | Speed | 81.0 / 89.1 |
| | Tonnage | 50 |
| | Firepower | 20.00 |
| | Heat Management | 1.44 |
| | Armor - Standard | 320 |
| | Structure | Standard |
| | Jump Distance | 27.6 |
Details
Class
Medium
Armament
Clan ER PPC
2
Ammunition
Equipment
Jump Jets
5/5
Clan Double Heat Sinks
18
Clan XL Engine 250
1
Hardpoints
Ballistic
3
Energy
2
Missile
0
AMS
0
ECM
0
Omnipods
Head
NVA-B
Right Torso
NVA-B
Left Torso
NVA-B
Right Arm
NVA-PRIME
Left Arm
NVA-B
Right Leg
NVA-B
Left Leg
NVA-B
Loadout
Head
Life Support
Sensors
Cockpit
Center Torso
Gyro
Clan XL Engine 250
Jump Jets - Class IV
Right Torso
Clan Double Heat Sink
Clan Double Heat Sink
Clan Double Heat Sink
Clan Double Heat Sink
Left Torso
Clan Double Head Sink
Clan Double Heat Sink
Clan Double Heat Sink
Clan Double Heat Sink
Right Arm
Shoulder
Upper Arm Actuator
Clan ER PPC
Left Arm
Shoulder
Upper Arm Actuator
Clan ER PPC
Right Leg
Hip
Upper Leg Actuator
Lower Leg Actuator
Foot Actuator
Jump Jets - Class IV
Jump Jets - Class IV
Left Leg
Hip
Upper Leg Actuator
Lower Leg Actuator
Foot Actuator
Jump Jets - Class IV
Jump Jets - Class IV
Armor
| | | |
| --- | --- | --- |
| | Head | 18 |
| | Center Torso | 46 |
| | Center Torso Rear | 18 |
| | Right Torso | 32 |
| | Right Torso Rear | 16 |
| | Left Torso | 32 |
| | Left Torso Rear | 16 |
| | Right Arm | 32 |
| | Left Arm | 32 |
| | Right Leg | 39 |
| | Left Leg | 39 |
Upgrades
| | | |
| --- | --- | --- |
| | Armor | Standard Armor |
| | Structure | Clan Standard Structure |
| | Heat Sinks | Clan Double Heat Sink |
| | Artemis | Not Applicable |
Info
| | | |
| --- | --- | --- |
| | Speed | 81.0 / 89.1 |
| | Tonnage | 50 |
| | Firepower | 44.00 |
| | Heat Management | 1.51 |
| | Armor - Standard | 304 |
| | Structure | Standard |
| | Jump Distance | 38.4 |
Details
Class
Medium
Armament
Clan AMS
1
Clan ER Medium Laser
4
Clan Machine Gun
4
Ammunition
Clan Machine Gun Ammo
4000
Clan AMS Ammo
2000
Equipment
Jump Jets
5/5
Clan Double Heat Sinks
22
Clan XL Engine 250
1
Hardpoints
Ballistic
4
Energy
6
Missile
0
AMS
1
ECM
0
Omnipods
Head
NVA-S
Right Torso
NVA-S
Left Torso
NVA-S
Right Arm
NVA-S
Left Arm
NVA-S
Right Leg
NVA-S
Left Leg
NVA-S
Loadout
Head
Life Support
Sensors
Cockpit
Clan AMS Ammo
Center Torso
Gyro
Clan XL Engine 250
Jump Jets - Class IV
Clan AMS
Right Torso
Clan Double Heat Sink
Clan Double Heat Sink
Clan Machine Gun
Clan Machine Gun
Clan Machine Gun Ammo
Clan Double Heat Sink
Left Torso
Clan Double Head Sink
Clan Double Head Sink
Clan Machine Gun
Clan Machine Gun
Clan Machine Gun Ammo
Clan Double Heat Sink
Right Arm
Shoulder
Upper Arm Actuator
Clan ER Medium Laser
Clan ER Medium Laser
Clan Double Heat Sink
Clan Double Heat Sink
Clan Double Heat Sink
Left Arm
Shoulder
Upper Arm Actuator
Clan ER Medium Laser
Clan ER Medium Laser
Clan Double Heat Sink
Clan Double Heat Sink
Clan Double Heat Sink
Right Leg
Hip
Upper Leg Actuator
Lower Leg Actuator
Foot Actuator
Jump Jets - Class IV
Jump Jets - Class IV
Left Leg
Hip
Upper Leg Actuator
Lower Leg Actuator
Foot Actuator
Jump Jets - Class IV
Jump Jets - Class IV
Armor
| | | |
| --- | --- | --- |
| | Head | 18 |
| | Center Torso | 46 |
| | Center Torso Rear | 18 |
| | Right Torso | 32 |
| | Right Torso Rear | 16 |
| | Left Torso | 32 |
| | Left Torso Rear | 16 |
| | Right Arm | 28 |
| | Left Arm | 28 |
| | Right Leg | 35 |
| | Left Leg | 35 |
Upgrades
| | | |
| --- | --- | --- |
| | Armor | Standard Armor |
| | Structure | Clan Standard Structure |
| | Heat Sinks | Clan Double Heat Sink |
| | Artemis | Not Applicable |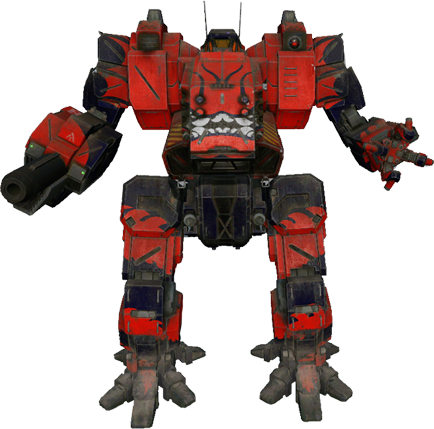 Info
| | | |
| --- | --- | --- |
| | Speed | 81.0 / 89.1 |
| | Tonnage | 60 |
| | Firepower | 16.00 |
| | Heat Management | 1.42 |
| | Armor - Standard | 352 |
| | Structure | Endo-Steel |
| | Jump Distance | N/A |
Details
Class
Heavy
Armament
Medium Pulse Laser
2
Anti-Missile System
1
AC/2
2
Ammunition
AMS Ammo
1000
AC/2 Ammo
450
Equipment
Jump Jets
N/A
Double Heat Sinks
17
XL Engine 300
1
Hardpoints
Ballistic
2
Energy
3
Missile
1
AMS
1
ECM
0
Loadout
Head
Life Support
Sensors
Cockpit
AMS Ammo
Center Torso
Gyro
XL Engine 300 (2x HS)
AC/2 Ammo
AC/2 Ammo
Right Torso
Anti-Missile System
Double Heat Sink
Double Heat Sink
Left Torso
Double Head Sink
Double Heat Sink
Double Heat Sink
Right Arm
Shoulder
Upper Arm Actuator
Lower Arm Actuator
AC/2
AC/2
Left Arm
Shoulder
Upper Arm Actuator
Lower Arm Actuator
Medium Pulse Laser
Medium Pulse Laser
Right Leg
Hip
Upper Leg Actuator
Lower Leg Actuator
Foot Actuator
AC/2 Ammo
AC/2 Ammo
Left Leg
Hip
Upper Leg Actuator
Lower Leg Actuator
Foot Actuator
AC/2 Ammo
AC/2 Ammo
Armor
| | | |
| --- | --- | --- |
| | Head | 18 |
| | Center Torso | 60 |
| | Center Torso Rear | 20 |
| | Right Torso | 40 |
| | Right Torso Rear | 16 |
| | Left Torso | 40 |
| | Left Torso Rear | 16 |
| | Right Arm | 36 |
| | Left Arm | 36 |
| | Right Leg | 35 |
| | Left Leg | 35 |
Upgrades
| | | |
| --- | --- | --- |
| | Armor | Standard Armor |
| | Structure | Endo-Steel Structure |
| | Heat Sinks | Double Heat Sink |
| | Artemis | Standard Guidance |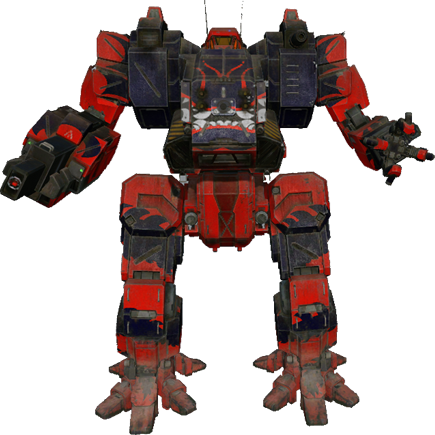 Info
| | | |
| --- | --- | --- |
| | Speed | 81.0 / 89.1 |
| | Tonnage | 60 |
| | Firepower | 39.00 |
| | Heat Management | 1.37 |
| | Armor - Standard | 384 |
| | Structure | Endo-Steel |
| | Jump Distance | N/A |
Details
Class
Heavy
Armament
Medium Laser
4
Anti-Missile System
1
LB 10-X AC
1
SRM 6
1
Ammunition
AMS Ammo
1000
LB 10-X Ammo
45
SRM Ammo
200
Equipment
Jump Jets
N/A
Double Heat Sinks
15
XL Engine 300
1
Hardpoints
Ballistic
1
Energy
4
Missile
1
AMS
1
ECM
0
Loadout
Head
Life Support
Sensors
Cockpit
AMS Ammo
Center Torso
Gyro
XL Engine 300 (2x HS)
SRM 6
Right Torso
Anti-Missile System
Double Heat Sink
Double Heat Sink
Left Torso
LB 10-X AC
LB 10-X Ammo
Right Arm
Shoulder
Upper Arm Actuator
Lower Arm Actuator
Medium Laser
Medium Laser
Left Arm
Shoulder
Upper Arm Actuator
Lower Arm Actuator
Medium Laser
Medium Laser
Double Heat Sink
Right Leg
Hip
Upper Leg Actuator
Lower Leg Actuator
Foot Actuator
SRM Ammo
LB 10-X Ammo
Left Leg
Hip
Upper Leg Actuator
Lower Leg Actuator
Foot Actuator
SRM Ammo
LB 10-X Ammo
Armor
| | | |
| --- | --- | --- |
| | Head | 18 |
| | Center Torso | 60 |
| | Center Torso Rear | 20 |
| | Right Torso | 40 |
| | Right Torso Rear | 16 |
| | Left Torso | 40 |
| | Left Torso Rear | 16 |
| | Right Arm | 40 |
| | Left Arm | 40 |
| | Right Leg | 47 |
| | Left Leg | 47 |
Upgrades
| | | |
| --- | --- | --- |
| | Armor | Standard Armor |
| | Structure | Endo-Steel Structure |
| | Heat Sinks | Double Heat Sink |
| | Artemis | Standard Guidance |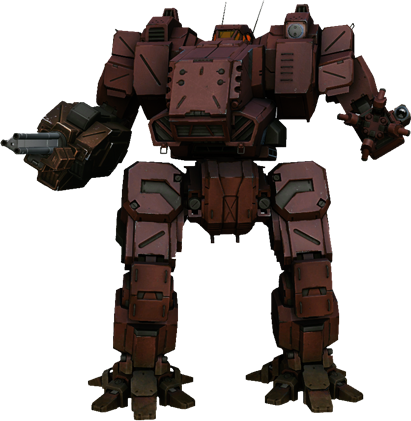 Info
| | | |
| --- | --- | --- |
| | Speed | 81.0 / 89.1 |
| | Tonnage | 60 |
| | Firepower | 33.00 |
| | Heat Management | 1.48 |
| | Armor - Standard | 368 |
| | Structure | Endo-Steel |
| | Jump Distance | N/A |
Details
Class
Heavy
Armament
Large Laser
2
AMS
1
Gauss Rifle
1
Ammunition
AMS Ammo
1000
Gauss Ammo
40
Equipment
Jump Jets
N/A
Double Heat Sinks
10
XL Engine 300
1
Hardpoints
Ballistic
3
Energy
2
Missile
1
AMS
1
ECM
0
Loadout
Head
Life Support
Sensors
Cockpit
AMS Ammo
Center Torso
Gyro
XL Engine 300 (0x HS)
Right Torso
AMS
Left Torso
Right Arm
Shoulder
Upper Arm Actuator
Lower Arm Actuator
Gauss Rifle
Left Arm
Shoulder
Upper Arm Actuator
Lower Arm Actuator
Large Laser
Large Laser
Right Leg
Hip
Upper Leg Actuator
Lower Leg Actuator
Foot Actuator
Gauss Ammo
Gauss Ammo
Left Leg
Hip
Upper Leg Actuator
Lower Leg Actuator
Foot Actuator
Gauss Ammo
Gauss Ammo
Armor
| | | |
| --- | --- | --- |
| | Head | 18 |
| | Center Torso | 60 |
| | Center Torso Rear | 20 |
| | Right Torso | 40 |
| | Right Torso Rear | 16 |
| | Left Torso | 40 |
| | Left Torso Rear | 16 |
| | Right Arm | 36 |
| | Left Arm | 36 |
| | Right Leg | 35 |
| | Left Leg | 35 |
Upgrades
| | | |
| --- | --- | --- |
| | Armor | Standard Armor |
| | Structure | Endo-Steel Structure |
| | Heat Sinks | Double Heat Sink |
| | Artemis | Standard Guidance |
Info
| | | |
| --- | --- | --- |
| | Speed | 64.8 / 69.7 |
| | Tonnage | 60 |
| | Firepower | 47.80 |
| | Heat Management | 1.28 |
| | Armor - Ferro-Fibrous | 322 |
| | Structure | Standard |
| | Jump Distance | 13.1 |
Details
Class
Heavy
Armament
Medium Pulse Laser
2
AC/5
2
SRM 6
2
Ammunition
AC/5 Ammo
60
SRM Ammo
200
Equipment
Jump Jets
2/4
Double Heat Sinks
11
XL Engine 240
1
Hardpoints
Ballistic
2
Energy
2
Missile
2
AMS
1
ECM
0
Loadout
Head
Life Support
Sensors
Cockpit
Center Torso
Gyro
XL Engine 240
Medium Pulse Laser
Medium Pulse Laser
Right Torso
Jump Jets - Class III
SRM 6
Double Heat Sink
SRM Ammo
AC/5 Ammo
Left Torso
Jump Jets - Class III
SRM 6
Double Heat Sink
SRM Ammo
AC/5 Ammo
Right Arm
Shoulder
Upper Arm Actuator
Lower Arm Actuator
Hand Actuator
AC/5
Left Arm
Shoulder
Upper Arm Actuator
Lower Arm Actuator
Hand Actuator
AC/5
Right Leg
Hip
Upper Leg Actuator
Lower Leg Actuator
Foot Actuator
Left Leg
Hip
Upper Leg Actuator
Lower Leg Actuator
Foot Actuator
Armor
| | | |
| --- | --- | --- |
| | Head | 18 |
| | Center Torso | 44 |
| | Center Torso Rear | 16 |
| | Right Torso | 40 |
| | Right Torso Rear | 16 |
| | Left Torso | 40 |
| | Left Torso Rear | 16 |
| | Right Arm | 32 |
| | Left Arm | 32 |
| | Right Leg | 34 |
| | Left Leg | 34 |
Upgrades
| | | |
| --- | --- | --- |
| | Armor | Ferro-Fibrous Armor |
| | Structure | Standard Structure |
| | Heat Sinks | Double Heat Sink |
| | Artemis | Standard Guidance |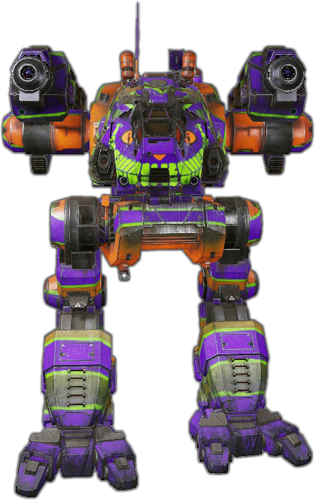 Info
| | | |
| --- | --- | --- |
| | Speed | 87.2 / 96.0 |
| | Tonnage | 65 |
| | Firepower | 36.00 |
| | Heat Management | 1.30 |
| | Armor - Standard | 368 |
| | Structure | Endo-Steel |
| | Jump Distance | 12.1 |
Details
Class
Heavy
Armament
Medium Pulse Laser
6
AMS
2
Ammunition
AMS Ammo
3000
Equipment
Jump Jets
2/2
Double Heat Sinks
20
XL Engine 350
1
Hardpoints
Ballistic
0
Energy
6
Missile
0
AMS
2
ECM
0
Loadout
Head
Life Support
Sensors
Cockpit
AMS Ammo
Center Torso
Gyro
XL Engine 350 (4x HS)
Medium Pulse Laser
Medium Pulse Laser
Right Torso
Jump Jets - Class III
AMS
Medium Pulse Laser
Double Heat Sink
Double Heat Sink
Left Torso
Jump Jets - Class III
AMS
Medium Pulse Laser
Double Heat Sink
Double Heat Sink
Right Arm
Shoulder
Upper Arm Actuator
Medium Pulse Laser
Double Heat Sink
Left Arm
Shoulder
Upper Arm Actuator
Medium Pulse Laser
Double Heat Sink
Right Leg
Hip
Upper Leg Actuator
Lower Leg Actuator
Foot Actuator
AMS Ammo
Left Leg
Hip
Upper Leg Actuator
Lower Leg Actuator
Foot Actuator
AMS Ammo
Armor
| | | |
| --- | --- | --- |
| | Head | 18 |
| | Center Torso | 64 |
| | Center Torso Rear | 20 |
| | Right Torso | 44 |
| | Right Torso Rear | 16 |
| | Left Torso | 44 |
| | Left Torso Rear | 16 |
| | Right Arm | 36 |
| | Left Arm | 36 |
| | Right Leg | 37 |
| | Left Leg | 37 |
Upgrades
| | | |
| --- | --- | --- |
| | Armor | Standard Armor |
| | Structure | Endo-Steel Structure |
| | Heat Sinks | Double Heat Sink |
| | Artemis | Standard Guidance |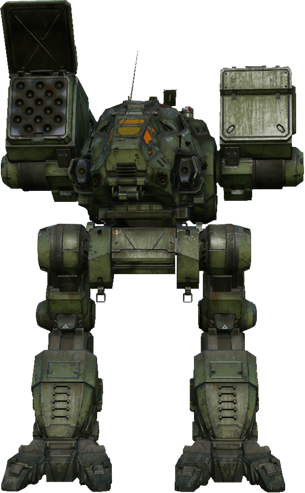 Info
| | | |
| --- | --- | --- |
| | Speed | 64.8 / 69.7 |
| | Tonnage | 65 |
| | Firepower | 38.00 |
| | Heat Management | 1.38 |
| | Armor - Standard | 384 |
| | Structure | Endo-Steel |
| | Jump Distance | 24.3 |
Details
Class
Heavy
Armament
Medium Laser
2
LRM 20 + Artemis
2
TAG
1
Ammunition
LRM Ammo + Artemis IV
1080
Equipment
Jump Jets
4/4
Double Heat Sinks
10
XL Engine 260
1
Beagle Active Probe
1
Hardpoints
Ballistic
0
Energy
4
Missile
2
AMS
1
ECM
0
Loadout
Head
Life Support
Sensors
Cockpit
LRM Ammo + Artemis IV
Center Torso
Gyro
XL Engine 260
Medium Laser
Medium Laser
TAG
LRM Ammo + Artemis IV
Right Torso
Jump Jets - Class III
Jump Jets - Class III
Left Torso
Jump Jets - Class III
Jump Jets - Class III
Beagle Active Probe
Right Arm
Shoulder
Upper Arm Actuator
LRM 20 + Artemis
Left Arm
Shoulder
Upper Arm Actuator
LRM 20 + Artemis
Right Leg
Hip
Upper Leg Actuator
Lower Leg Actuator
Foot Actuator
LRM Ammo + Artemis IV
LRM Ammo + Artemis IV
Left Leg
Hip
Upper Leg Actuator
Lower Leg Actuator
Foot Actuator
LRM Ammo + Artemis IV
LRM Ammo + Artemis IV
Armor
| | | |
| --- | --- | --- |
| | Head | 18 |
| | Center Torso | 64 |
| | Center Torso Rear | 20 |
| | Right Torso | 44 |
| | Right Torso Rear | 16 |
| | Left Torso | 44 |
| | Left Torso Rear | 16 |
| | Right Arm | 40 |
| | Left Arm | 40 |
| | Right Leg | 41 |
| | Left Leg | 41 |
Upgrades
| | | |
| --- | --- | --- |
| | Armor | Standard Armor |
| | Structure | Endo-Steel Structure |
| | Heat Sinks | Double Heat Sink |
| | Artemis | Artemis |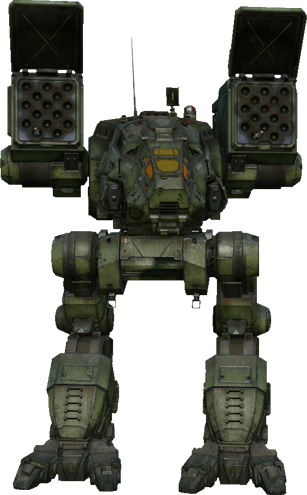 Info
| | | |
| --- | --- | --- |
| | Speed | 74.8 / 82.2 |
| | Tonnage | 65 |
| | Firepower | 48.00 |
| | Heat Management | 1.54 |
| | Armor - Standard | 384 |
| | Structure | Endo-Steel |
| | Jump Distance | 24.3 |
Details
Class
Heavy
Armament
SRM 4 + Artemis
6
Ammunition
SRM Ammo + Artemis IV
1000
Equipment
Jump Jets
4/4
Double Heat Sinks
12
XL Engine 300
1
Hardpoints
Ballistic
0
Energy
0
Missile
6
AMS
1
ECM
0
Loadout
Head
Life Support
Sensors
Cockpit
SRM Ammo + Artemis IV
Center Torso
Gyro
XL Engine 300 (2x HS)
SRM Ammo + Artemis IV
SRM Ammo + Artemis IV
Right Torso
Jump Jets - Class III
Jump Jets - Class III
SRM Ammo + Artemis IV
SRM Ammo + Artemis IV
SRM Ammo + Artemis IV
Left Torso
Jump Jets - Class III
Jump Jets - Class III
Right Arm
Shoulder
Upper Arm Actuator
SRM 4 + Artemis
SRM 4 + Artemis
SRM 4 + Artemis
Left Arm
Shoulder
Upper Arm Actuator
SRM 4 + Artemis
SRM 4 + Artemis
SRM 4 + Artemis
Right Leg
Hip
Upper Leg Actuator
Lower Leg Actuator
Foot Actuator
SRM Ammo + Artemis IV
SRM Ammo + Artemis IV
Left Leg
Hip
Upper Leg Actuator
Lower Leg Actuator
Foot Actuator
SRM Ammo + Artemis IV
SRM Ammo + Artemis IV
Armor
| | | |
| --- | --- | --- |
| | Head | 18 |
| | Center Torso | 64 |
| | Center Torso Rear | 20 |
| | Right Torso | 44 |
| | Right Torso Rear | 16 |
| | Left Torso | 44 |
| | Left Torso Rear | 16 |
| | Right Arm | 40 |
| | Left Arm | 40 |
| | Right Leg | 41 |
| | Left Leg | 41 |
Upgrades
| | | |
| --- | --- | --- |
| | Armor | Standard Armor |
| | Structure | Endo-Steel Structure |
| | Heat Sinks | Double Heat Sink |
| | Artemis | Artemis |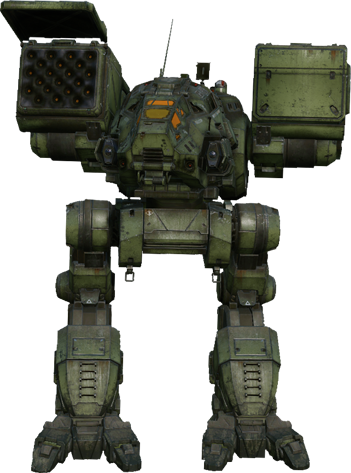 Info
| | | |
| --- | --- | --- |
| | Speed | 78.5 / 86.4 |
| | Tonnage | 65 |
| | Firepower | 26.00 |
| | Heat Management | 1.79 |
| | Armor - Standard | 400 |
| | Structure | Endo-Steel |
| | Jump Distance | 24.3 |
Details
Class
Heavy
Armament
Medium Pulse Laser
1
Anti-Missile System
1
Streak SRM 2
4
TAG
1
Ammunition
AMS Ammo
2000
Streak SRM Ammo
1000
Equipment
Jump Jets
4/4
Double Heat Sinks
14
XL Engine 315
1
Beagle Active Probe
1
Hardpoints
Ballistic
0
Energy
2
Missile
4
AMS
1
ECM
0
Loadout
Head
Life Support
Sensors
Cockpit
AMS Ammo
Center Torso
Gyro
XL Engine 315 (2x HS)
Medium Pulse Laser
TAG
Right Torso
Jump Jets - Class III
Jump Jets - Class III
Anti-Missile System
Beagle Active Probe
Double Heat Sink
Left Torso
Jump Jets - Class III
Jump Jets - Class III
AMS Ammo
Streak SRM Ammo
Streak SRM Ammo
Streak SRM Ammo
Streak SRM Ammo
Streak SRM Ammo
Streak SRM Ammo
Right Arm
Shoulder
Upper Arm Actuator
Streak SRM 2
Streak SRM 2
Left Arm
Shoulder
Upper Arm Actuator
Streak SRM 2
Streak SRM 2
Double Heat Sink
Right Leg
Hip
Upper Leg Actuator
Lower Leg Actuator
Foot Actuator
Streak SRM Ammo
Streak SRM Ammo
Left Leg
Hip
Upper Leg Actuator
Lower Leg Actuator
Foot Actuator
Streak SRM Ammo
Streak SRM Ammo
Armor
| | | |
| --- | --- | --- |
| | Head | 18 |
| | Center Torso | 64 |
| | Center Torso Rear | 20 |
| | Right Torso | 44 |
| | Right Torso Rear | 16 |
| | Left Torso | 44 |
| | Left Torso Rear | 16 |
| | Right Arm | 40 |
| | Left Arm | 40 |
| | Right Leg | 57 |
| | Left Leg | 57 |
Upgrades
| | | |
| --- | --- | --- |
| | Armor | Standard Armor |
| | Structure | Endo-Steel Structure |
| | Heat Sinks | Double Heat Sink |
| | Artemis | Artemis |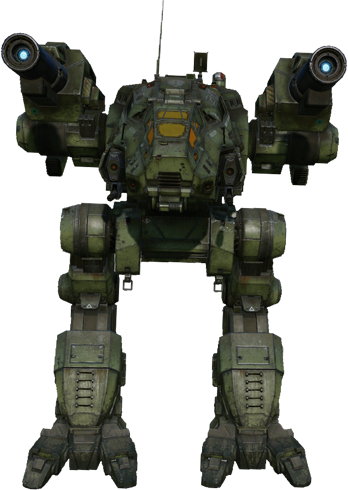 Info
| | | |
| --- | --- | --- |
| | Speed | 66.0 / 72.7 |
| | Tonnage | 65 |
| | Firepower | 38.00 |
| | Heat Management | 1.30 |
| | Armor - Standard | 400 |
| | Structure | Endo-Steel |
| | Jump Distance | N/A |
Details
Class
Heavy
Armament
Large Laser
2
LB 10-X Rifle
2
Ammunition
LB 10-X Ammo
60
Equipment
Jump Jets
N/A
Double Heat Sinks
10
XL Engine 265
1
Hardpoints
Ballistic
2
Energy
4
Missile
0
AMS
1
ECM
0
Loadout
Head
Life Support
Sensors
Cockpit
Center Torso
Gyro
XL Engine 265
Right Torso
LB 10-X AC
Left Torso
LB 10-X AC
Right Arm
Shoulder
Upper Arm Actuator
Large Laser
Left Arm
Shoulder
Upper Arm Actuator
Large Laser
Right Leg
Hip
Upper Leg Actuator
Lower Leg Actuator
Foot Actuator
LB 10-X Ammo
LB 10-X Ammo
Left Leg
Hip
Upper Leg Actuator
Lower Leg Actuator
Foot Actuator
LB 10-X Ammo
LB 10-X Ammo
Armor
| | | |
| --- | --- | --- |
| | Head | 18 |
| | Center Torso | 64 |
| | Center Torso Rear | 20 |
| | Right Torso | 44 |
| | Right Torso Rear | 16 |
| | Left Torso | 44 |
| | Left Torso Rear | 16 |
| | Right Arm | 40 |
| | Left Arm | 40 |
| | Right Leg | 49 |
| | Left Leg | 49 |
Upgrades
| | | |
| --- | --- | --- |
| | Armor | Standard Armor |
| | Structure | Endo-Steel Structure |
| | Heat Sinks | Double Heat Sink |
| | Artemis | Not Applicable |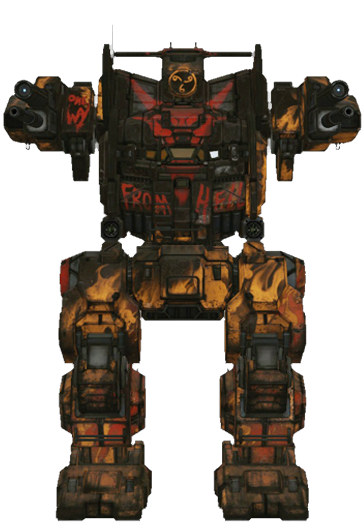 Info
| | | |
| --- | --- | --- |
| | Speed | 63.6 / 69.9 |
| | Tonnage | 65 |
| | Firepower | 40.00 |
| | Heat Management | 1.82 |
| | Armor - Standard | 352 |
| | Structure | Endo-Steel |
| | Jump Distance | N/A |
Details
Class
Heavy
Armament
AC/20
2
Ammunition
AC/20 Ammo
70
Equipment
Jump Jets
N/A
Double Heat Sinks
10
XL Engine 255
1
Hardpoints
Ballistic
2
Energy
6
Missile
0
AMS
1
ECM
0
Loadout
Head
Life Support
Sensors
Cockpit
AC/20 Ammo
Center Torso
Gyro
XL Engine 255
AC/20 Ammo
AC/20 Ammo
Right Torso
AC/20 Ammo
AC/20 Ammo
AC/20 Ammo
Left Torso
Right Arm
Shoulder
Upper Arm Actuator
AC/20
Left Arm
Shoulder
Upper Arm Actuator
AC/20
Right Leg
Hip
Upper Leg Actuator
Lower Leg Actuator
Foot Actuator
AC/20 Ammo
AC/20 Ammo
Left Leg
Hip
Upper Leg Actuator
Lower Leg Actuator
Foot Actuator
AC/20 Ammo
AC/20 Ammo
Armor
| | | |
| --- | --- | --- |
| | Head | 18 |
| | Center Torso | 62 |
| | Center Torso Rear | 22 |
| | Right Torso | 44 |
| | Right Torso Rear | 16 |
| | Left Torso | 44 |
| | Left Torso Rear | 16 |
| | Right Arm | 40 |
| | Left Arm | 40 |
| | Right Leg | 25 |
| | Left Leg | 25 |
Upgrades
| | | |
| --- | --- | --- |
| | Armor | Standard Armor |
| | Structure | Endo-Steel Structure |
| | Heat Sinks | Double Heat Sink |
| | Artemis | Not Applicable |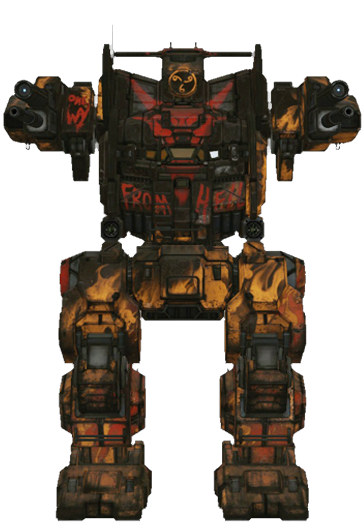 Info
| | | |
| --- | --- | --- |
| | Speed | 69.8 / 76.8 |
| | Tonnage | 65 |
| | Firepower | 30.00 |
| | Heat Management | 2.00 |
| | Armor - Standard | 368 |
| | Structure | Endo-Steel |
| | Jump Distance | N/A |
Details
Class
Heavy
Armament
Gauss Rifle
2
Ammunition
Gauss Ammo
60
Equipment
Jump Jets
N/A
Double Heat Sinks
10
XL Engine 280
1
Hardpoints
Ballistic
2
Energy
6
Missile
0
AMS
1
ECM
0
Loadout
Head
Life Support
Sensors
Cockpit
Center Torso
Gyro
XL Engine 280 (0x HS)
Right Torso
Left Torso
Right Arm
Shoulder
Upper Arm Actuator
Gauss Rifle
Left Arm
Shoulder
Upper Arm Actuator
Gauss Rifle
Right Leg
Hip
Upper Leg Actuator
Lower Leg Actuator
Foot Actuator
Gauss Ammo
Gauss Ammo
Left Leg
Hip
Upper Leg Actuator
Lower Leg Actuator
Foot Actuator
Gauss Ammo
Gauss Ammo
Armor
| | | |
| --- | --- | --- |
| | Head | 18 |
| | Center Torso | 62 |
| | Center Torso Rear | 22 |
| | Right Torso | 44 |
| | Right Torso Rear | 16 |
| | Left Torso | 44 |
| | Left Torso Rear | 16 |
| | Right Arm | 40 |
| | Left Arm | 40 |
| | Right Leg | 33 |
| | Left Leg | 33 |
Upgrades
| | | |
| --- | --- | --- |
| | Armor | Standard Armor |
| | Structure | Endo-Steel Structure |
| | Heat Sinks | Double Heat Sink |
| | Artemis | Not Applicable |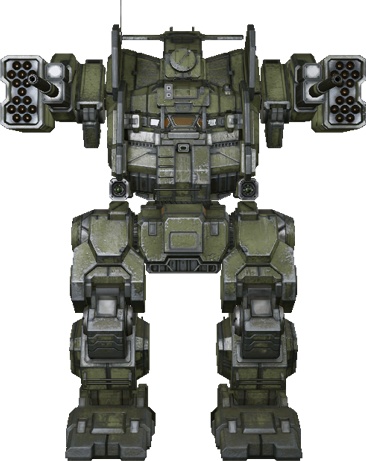 Info
| | | |
| --- | --- | --- |
| | Speed | 63.6 / 69.9 |
| | Tonnage | 65 |
| | Firepower | 52.00 |
| | Heat Management | 1.24 |
| | Armor - Standard | 352 |
| | Structure | Endo-Steel |
| | Jump Distance | N/A |
Details
Class
Heavy
Armament
AC/2
2
SRM 6 + Artemis
4
Ammunition
AC/2 Ammo
300
SRM Ammo + Artemis IV
300
Equipment
Jump Jets
N/A
Double Heat Sinks
13
XL Engine 255
1
Hardpoints
Ballistic
2
Energy
2
Missile
4
AMS
1
ECM
0
Loadout
Head
Life Support
Sensors
Cockpit
SRM 6 Ammo
Center Torso
Gyro
XL Engine 255
AC/2 Ammo
AC/2 Ammo
Right Torso
Double Heat Sink
Double Heat Sink
Left Torso
Double Head Sink
Right Arm
Shoulder
Upper Arm Actuator
AC/2
SRM 6
SRM 6
Left Arm
Shoulder
Upper Arm Actuator
AC/2
SRM 6
SRM 6
Right Leg
Hip
Upper Leg Actuator
Lower Leg Actuator
Foot Actuator
AC/2 Ammo
SRM 6 Ammo
Left Leg
Hip
Upper Leg Actuator
Lower Leg Actuator
Foot Actuator
AC/2 Ammo
SRM 6 Ammo
Armor
| | | |
| --- | --- | --- |
| | Head | 18 |
| | Center Torso | 62 |
| | Center Torso Rear | 22 |
| | Right Torso | 44 |
| | Right Torso Rear | 16 |
| | Left Torso | 44 |
| | Left Torso Rear | 16 |
| | Right Arm | 40 |
| | Left Arm | 40 |
| | Right Leg | 25 |
| | Left Leg | 25 |
Upgrades
| | | |
| --- | --- | --- |
| | Armor | Standard Armor |
| | Structure | Endo-Steel Structure |
| | Heat Sinks | Double Heat Sink |
| | Artemis | Artemis |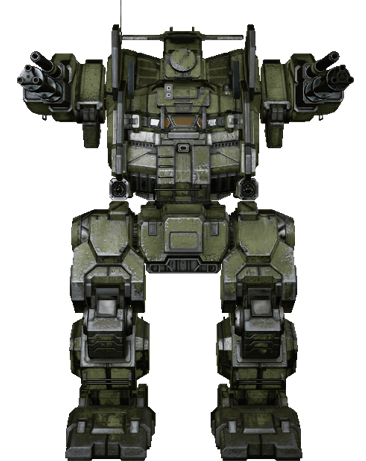 Info
| | | |
| --- | --- | --- |
| | Speed | 74.8 / 82.2 |
| | Tonnage | 65 |
| | Firepower | 51.20 |
| | Heat Management | 1.56 |
| | Armor - Standard | 336 |
| | Structure | Endo-Steel |
| | Jump Distance | N/A |
Details
Class
Heavy
Armament
Large Pulse Laser
2
Machine Gun
6
Ammunition
Machine Gun Ammo
10000
Equipment
Jump Jets
N/A
Double Heat Sinks
14
Standard Engine 300
1
Hardpoints
Ballistic
6
Energy
2
Missile
0
AMS
1
ECM
0
Loadout
Head
Life Support
Sensors
Cockpit
Machine Gun Ammo
Center Torso
Gyro
Standard Engine 300 (2x HS)
Right Torso
Large Pulse Laser
Double Heat Sink
Left Torso
Large Pulse Laser
Double Heat Sink
Right Arm
Shoulder
Upper Arm Actuator
Machine Gun
Machine Gun
Machine Gun
Left Arm
Shoulder
Upper Arm Actuator
Machine Gun
Machine Gun
Machine Gun
Right Leg
Hip
Upper Leg Actuator
Lower Leg Actuator
Foot Actuator
Machine Gun Ammo
Machine Gun Ammo
Left Leg
Hip
Upper Leg Actuator
Lower Leg Actuator
Foot Actuator
Machine Gun Ammo
Machine Gun Ammo
Armor
| | | |
| --- | --- | --- |
| | Head | 18 |
| | Center Torso | 62 |
| | Center Torso Rear | 22 |
| | Right Torso | 44 |
| | Right Torso Rear | 16 |
| | Left Torso | 44 |
| | Left Torso Rear | 16 |
| | Right Arm | 32 |
| | Left Arm | 32 |
| | Right Leg | 25 |
| | Left Leg | 25 |
Upgrades
| | | |
| --- | --- | --- |
| | Armor | Standard Armor |
| | Structure | Endo-Steel Structure |
| | Heat Sinks | Double Heat Sink |
| | Artemis | Not Applicable |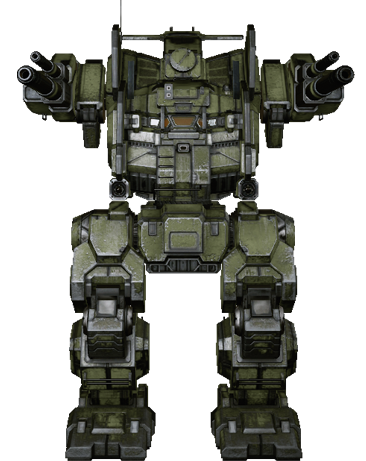 Info
| | | |
| --- | --- | --- |
| | Speed | 74.8 / 82.2 |
| | Tonnage | 65 |
| | Firepower | 40.00 |
| | Heat Management | 1.63 |
| | Armor - Standard | 384 |
| | Structure | Endo-Steel |
| | Jump Distance | N/A |
Details
Class
Heavy
Armament
Medium Laser
2
LB 10-X AC
2
Machine Gun
2
Ammunition
LB 10-X Ammo
90
Machine Gun Ammo
2000
Equipment
Jump Jets
N/A
Double Heat Sinks
12
XL Engine 300
1
Hardpoints
Ballistic
4
Energy
4
Missile
0
AMS
1
ECM
0
Loadout
Head
Life Support
Sensors
Cockpit
Machine Gun Ammo
Center Torso
Gyro
XL Engine 300 (2x HS)
LB 10-X Ammo
LB 10-X Ammo
Right Torso
Medium Laser
Left Torso
Medium Laser
Right Arm
Shoulder
Upper Arm Actuator
LB 10-X AC
Machine Gun
Left Arm
Shoulder
Upper Arm Actuator
LB 10-X AC
Machine Gun
Right Leg
Hip
Upper Leg Actuator
Lower Leg Actuator
Foot Actuator
LB 10-X Ammo
LB 10-X Ammo
Left Leg
Hip
Upper Leg Actuator
Lower Leg Actuator
Foot Actuator
LB 10-X Ammo
LB 10-X Ammo
Armor
| | | |
| --- | --- | --- |
| | Head | 18 |
| | Center Torso | 62 |
| | Center Torso Rear | 22 |
| | Right Torso | 44 |
| | Right Torso Rear | 16 |
| | Left Torso | 44 |
| | Left Torso Rear | 16 |
| | Right Arm | 40 |
| | Left Arm | 40 |
| | Right Leg | 41 |
| | Left Leg | 41 |
Upgrades
| | | |
| --- | --- | --- |
| | Armor | Standard Armor |
| | Structure | Endo-Steel Structure |
| | Heat Sinks | Double Heat Sink |
| | Artemis | Not Applicable |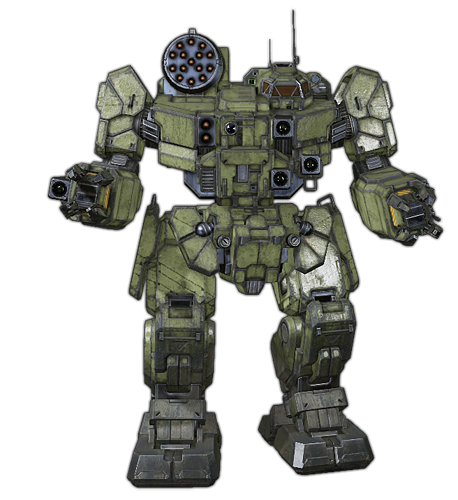 Info
| | | |
| --- | --- | --- |
| | Speed | 78.5 / 86.4 |
| | Tonnage | 65 |
| | Firepower | 14.00 |
| | Heat Management | 1.43 |
| | Armor - Standard | 400 |
| | Structure | Endo-Steel |
| | Jump Distance | N/A |
Details
Class
Heavy
Armament
AC/2
2
ER PPC
1
Ammunition
AC/2 Ammo
300
Equipment
Jump Jets
N/A
Double Heat Sinks
18
XL Engine 315 (2x HS)
1
Hardpoints
Ballistic
2
Energy
4
Missile
2
AMS
1
ECM
0
Loadout
Head
Life Support
Sensors
Cockpit
Center Torso
Gyro
Standard Engine 260
Right Torso
Double Heat Sink
Double Heat Sink
Double Heat Sink
Left Torso
Double Head Sink
Double Heat Sink
Double Heat Sink
Right Arm
Shoulder
Upper Arm Actuator
Lower Arm Actuator
Hand Actuator
ER PPC
Left Arm
Shoulder
Upper Arm Actuator
Lower Arm Actuator
Hand Actuator
AC/2
AC/2
Right Leg
Hip
Upper Leg Actuator
Lower Leg Actuator
Foot Actuator
AC/2 Ammo
AC/2 Ammo
Left Leg
Hip
Upper Leg Actuator
Lower Leg Actuator
Foot Actuator
AC/2 Ammo
AC/2 Ammo
Armor
| | | |
| --- | --- | --- |
| | Head | 18 |
| | Center Torso | 60 |
| | Center Torso Rear | 24 |
| | Right Torso | 48 |
| | Right Torso Rear | 12 |
| | Left Torso | 48 |
| | Left Torso Rear | 12 |
| | Right Arm | 40 |
| | Left Arm | 40 |
| | Right Leg | 49 |
| | Left Leg | 49 |
Upgrades
| | | |
| --- | --- | --- |
| | Armor | Standard Armor |
| | Structure | Endo-Steel Structure |
| | Heat Sinks | Double Heat Sink |
| | Artemis | Artemis |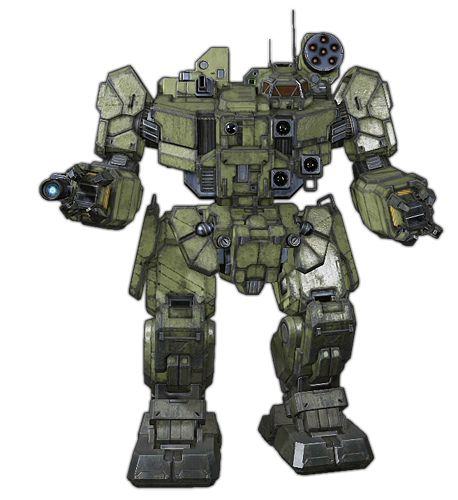 Info
| | | |
| --- | --- | --- |
| | Speed | 68.5 / 75.4 |
| | Tonnage | 65 |
| | Firepower | 43.00 |
| | Heat Management | 1.24 |
| | Armor - Standard | 384 |
| | Structure | Standard |
| | Jump Distance | N/A |
Details
Class
Heavy
Armament
Medium Laser
5
Large Laser
2
Ammunition
Equipment
Jump Jets
N/A
Double Heat Sinks
20
Standard Engine 275
1
Hardpoints
Ballistic
0
Energy
7
Missile
1
AMS
1
ECM
0
Loadout
Head
Life Support
Sensors
Cockpit
Center Torso
Gyro
Standard Engine 275 (1x HS)
Right Torso
Medium Laser
Medium Laser
Double Heat Sink
Double Heat Sink
Double Heat Sink
Left Torso
Medium Laser
Medium Laser
Medium Laser
Double Heat Sink
Double Heat Sink
Double Heat Sink
Right Arm
Shoulder
Upper Arm Actuator
Lower Arm Actuator
Hand Actuator
Large Laser
Large Laser
Double Heat Sink
Left Arm
Shoulder
Upper Arm Actuator
Lower Arm Actuator
Hand Actuator
Double Heat Sink
Double Heat Sink
Right Leg
Hip
Upper Leg Actuator
Lower Leg Actuator
Foot Actuator
Left Leg
Hip
Upper Leg Actuator
Lower Leg Actuator
Foot Actuator
Armor
| | | |
| --- | --- | --- |
| | Head | 18 |
| | Center Torso | 60 |
| | Center Torso Rear | 24 |
| | Right Torso | 48 |
| | Right Torso Rear | 12 |
| | Left Torso | 48 |
| | Left Torso Rear | 12 |
| | Right Arm | 40 |
| | Left Arm | 24 |
| | Right Leg | 49 |
| | Left Leg | 49 |
Upgrades
| | | |
| --- | --- | --- |
| | Armor | Standard Armor |
| | Structure | Standard Structure |
| | Heat Sinks | Double Heat Sink |
| | Artemis | Standard Guidance |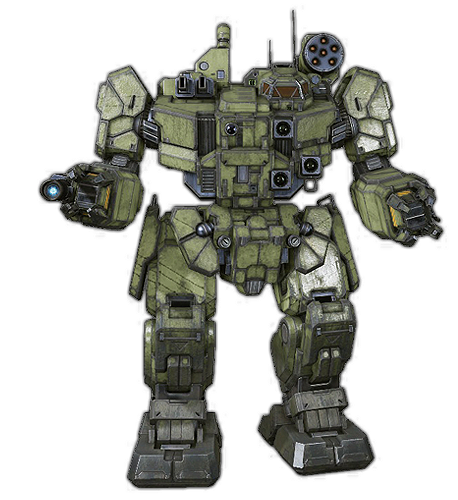 Info
| | | |
| --- | --- | --- |
| | Speed | 64.8 / 69.7 |
| | Tonnage | 65 |
| | Firepower | 20.00 |
| | Heat Management | 1.51 |
| | Armor - Standard | 384 |
| | Structure | Endo-Steel |
| | Jump Distance | N/A |
Details
Class
Heavy
Armament
AC/5
2
ER PPC
1
Ammunition
AC/5 Ammo
150
Equipment
Jump Jets
N/A
Double Heat Sinks
12
Standard Engine 260
1
Hardpoints
Ballistic
2
Energy
6
Missile
1
AMS
2
ECM
0
Loadout
Head
Life Support
Sensors
Cockpit
AC/5 Ammo
Center Torso
Gyro
Standard Engine 260
Right Torso
Double Heat Sink
Left Torso
Double Heat Sink
Right Arm
Shoulder
Upper Arm Actuator
Lower Arm Actuator
Hand Actuator
ER PPC
Left Arm
Shoulder
Upper Arm Actuator
Lower Arm Actuator
Hand Actuator
AC/5
AC/5
Right Leg
Hip
Upper Leg Actuator
Lower Leg Actuator
Foot Actuator
AC/5 Ammo
AC/5 Ammo
Left Leg
Hip
Upper Leg Actuator
Lower Leg Actuator
Foot Actuator
AC/5 Ammo
AC/5 Ammo
Armor
| | | |
| --- | --- | --- |
| | Head | 18 |
| | Center Torso | 60 |
| | Center Torso Rear | 24 |
| | Right Torso | 48 |
| | Right Torso Rear | 12 |
| | Left Torso | 48 |
| | Left Torso Rear | 12 |
| | Right Arm | 40 |
| | Left Arm | 40 |
| | Right Leg | 41 |
| | Left Leg | 41 |
Upgrades
| | | |
| --- | --- | --- |
| | Armor | Standard Armor |
| | Structure | Endo-Steel Structure |
| | Heat Sinks | Double Heat Sink |
| | Artemis | Standard Guidance |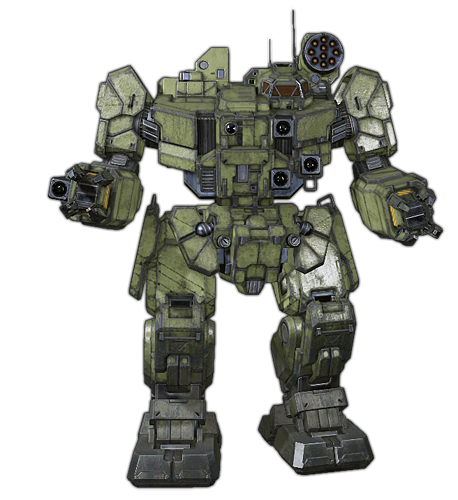 Info
| | | |
| --- | --- | --- |
| | Speed | 68.5 / 75.4 |
| | Tonnage | 65 |
| | Firepower | 42.00 |
| | Heat Management | 1.34 |
| | Armor - Standard | 384 |
| | Structure | Endo-Steel |
| | Jump Distance | 24.3 |
Details
Class
Heavy
Armament
Large Laser
2
SRM 6 + Artemis
2
Ammunition
SRM Ammo + Artemis IV
400
Equipment
Jump Jets
4/4
Double Heat Sinks
12
Standard Engine 275
1
Hardpoints
Ballistic
0
Energy
5
Missile
2
AMS
1
ECM
0
Loadout
Head
Life Support
Sensors
Cockpit
Center Torso
Gyro
Standard Engine 275 (1x HS)
Right Torso
Jump Jets - Class III
Jump Jets - Class III
Double Heat Sink
Left Torso
Jump Jets - Class III
Jump Jets - Class III
SRM 6 + Artemis
SRM 6 + Artemis
Right Arm
Shoulder
Upper Arm Actuator
Lower Arm Actuator
Hand Actuator
Large Laser
Large Laser
Left Arm
Shoulder
Upper Arm Actuator
Lower Arm Actuator
Hand Actuator
Right Leg
Hip
Upper Leg Actuator
Lower Leg Actuator
Foot Actuator
SRM Ammo + Artemis IV
SRM Ammo + Artemis IV
Left Leg
Hip
Upper Leg Actuator
Lower Leg Actuator
Foot Actuator
SRM Ammo + Artemis IV
SRM Ammo + Artemis IV
Armor
| | | |
| --- | --- | --- |
| | Head | 18 |
| | Center Torso | 60 |
| | Center Torso Rear | 24 |
| | Right Torso | 48 |
| | Right Torso Rear | 12 |
| | Left Torso | 48 |
| | Left Torso Rear | 12 |
| | Right Arm | 40 |
| | Left Arm | 24 |
| | Right Leg | 49 |
| | Left Leg | 49 |
Upgrades
| | | |
| --- | --- | --- |
| | Armor | Standard Armor |
| | Structure | Endo-Steel Structure |
| | Heat Sinks | Double Heat Sink |
| | Artemis | Artemis |
Info
| | | |
| --- | --- | --- |
| | Speed | 64.8 / 69.7 |
| | Tonnage | 70 |
| | Firepower | 30.00 |
| | Heat Management | 1.33 |
| | Armor - Standard | 400 |
| | Structure | Endo-Steel |
| | Jump Distance | N/A |
Details
Class
Heavy
Armament
Medium Laser
3
Ultra AC/5
3
Ammunition
Ultra AC/5 Ammo
270
Equipment
Jump Jets
N/A
Double Heat Sinks
11
XL Engine 280
1
Hardpoints
Ballistic
3
Energy
3
Missile
0
AMS
1
ECM
0
Loadout
Head
Life Support
Sensors
Cockpit
Ultra AC/5 Ammo
Center Torso
Gyro
XL Engine 280 (1x HS)
Ultra AC/5 Ammo
Ultra AC/5 Ammo
Right Torso
Medium Laser
Ultra AC/5
Ultra AC/5 Ammo
Ultra AC/5 Ammo
Left Torso
Medium Laser
Right Arm
Shoulder
Upper Arm Actuator
Lower Arm Actuator
Medium Laser
Ultra AC/5
Left Arm
Shoulder
Upper Arm Actuator
Lower Arm Actuator
Ultra AC/5
Right Leg
Hip
Upper Leg Actuator
Lower Leg Actuator
Foot Actuator
Ultra AC/5 Ammo
Ultra AC/5 Ammo
Left Leg
Hip
Upper Leg Actuator
Lower Leg Actuator
Foot Actuator
Ultra AC/5 Ammo
Ultra AC/5 Ammo
Armor
| | | |
| --- | --- | --- |
| | Head | 18 |
| | Center Torso | 66 |
| | Center Torso Rear | 22 |
| | Right Torso | 44 |
| | Right Torso Rear | 16 |
| | Left Torso | 44 |
| | Left Torso Rear | 16 |
| | Right Arm | 44 |
| | Left Arm | 44 |
| | Right Leg | 43 |
| | Left Leg | 43 |
Upgrades
| | | |
| --- | --- | --- |
| | Armor | Standard Armor |
| | Structure | Endo-Steel Structure |
| | Heat Sinks | Double Heat Sink |
| | Artemis | Not Applicable |
Info
| | | |
| --- | --- | --- |
| | Speed | 64.8 / 69.7 |
| | Tonnage | 70 |
| | Firepower | 30.00 |
| | Heat Management | 2.00 |
| | Armor - Standard | 400 |
| | Structure | Endo-Steel |
| | Jump Distance | N/A |
Details
Class
Heavy
Armament
LB 10-X AC
3
Ammunition
LB 10-X Ammo
120
Equipment
Jump Jets
N/A
Double Heat Sinks
10
XL Engine 280
1
Hardpoints
Ballistic
3
Energy
3
Missile
0
AMS
1
ECM
0
Loadout
Head
Life Support
Sensors
Cockpit
LB 10-X Ammo
Center Torso
Gyro
XL Engine 280 (0x HS)
LB 10-X Ammo
LB 10-X Ammo
Right Torso
LB 10-X AC
LB 10-X Ammo
Left Torso
Right Arm
Shoulder
Upper Arm Actuator
Lower Arm Actuator
LB 10-X AC
Left Arm
Shoulder
Upper Arm Actuator
Lower Arm Actuator
LB 10-X AC
Right Leg
Hip
Upper Leg Actuator
Lower Leg Actuator
Foot Actuator
LB 10-X Ammo
LB 10-X Ammo
Left Leg
Hip
Upper Leg Actuator
Lower Leg Actuator
Foot Actuator
LB 10-X Ammo
LB 10-X Ammo
Armor
| | | |
| --- | --- | --- |
| | Head | 18 |
| | Center Torso | 66 |
| | Center Torso Rear | 22 |
| | Right Torso | 44 |
| | Right Torso Rear | 16 |
| | Left Torso | 44 |
| | Left Torso Rear | 16 |
| | Right Arm | 36 |
| | Left Arm | 36 |
| | Right Leg | 35 |
| | Left Leg | 35 |
Upgrades
| | | |
| --- | --- | --- |
| | Armor | Standard Armor |
| | Structure | Endo-Steel Structure |
| | Heat Sinks | Double Heat Sink |
| | Artemis | Not Applicable |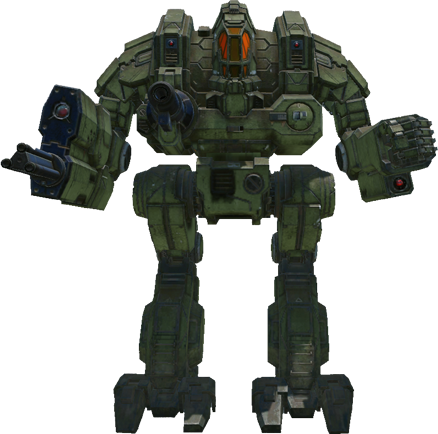 Info
| | | |
| --- | --- | --- |
| | Speed | 78.7 / 86.6 |
| | Tonnage | 68.5 |
| | Firepower | 36.00 |
| | Heat Management | 1.34 |
| | Armor - Standard | 400 |
| | Structure | Endo-Steel |
| | Jump Distance | 22.6 |
Details
Class
Heavy
Armament
Large Laser
4
Ammunition
Equipment
Jump Jets
4/4
Double Heat Sinks
18
XL Engine 340
1
Hardpoints
Ballistic
2
Energy
4
Missile
0
AMS
1
ECM
0
Loadout
Head
Life Support
Sensors
Cockpit
Center Torso
Gyro
XL Engine 340 (3x HS)
Right Torso
Large Laser
Double Heat Sink
Double Heat Sink
Left Torso
Large Laser
Double Heat Sink
Double Heat Sink
Right Arm
Shoulder
Upper Arm Actuator
Lower Arm Actuator
Large Laser
Left Arm
Shoulder
Upper Arm Actuator
Lower Arm Actuator
Large Laser
Double Heat Sink
Right Leg
Hip
Upper Leg Actuator
Lower Leg Actuator
Foot Actuator
Jump Jets - Class III
Jump Jets - Class III
Left Leg
Hip
Upper Leg Actuator
Lower Leg Actuator
Foot Actuator
Jump Jets - Class III
Jump Jets - Class III
Armor
| | | |
| --- | --- | --- |
| | Head | 18 |
| | Center Torso | 66 |
| | Center Torso Rear | 22 |
| | Right Torso | 44 |
| | Right Torso Rear | 16 |
| | Left Torso | 44 |
| | Left Torso Rear | 16 |
| | Right Arm | 44 |
| | Left Arm | 44 |
| | Right Leg | 60 |
| | Left Leg | 60 |
Upgrades
| | | |
| --- | --- | --- |
| | Armor | Standard Armor |
| | Structure | Endo-Steel Structure |
| | Heat Sinks | Double Heat Sink |
| | Artemis | Standard Guidance |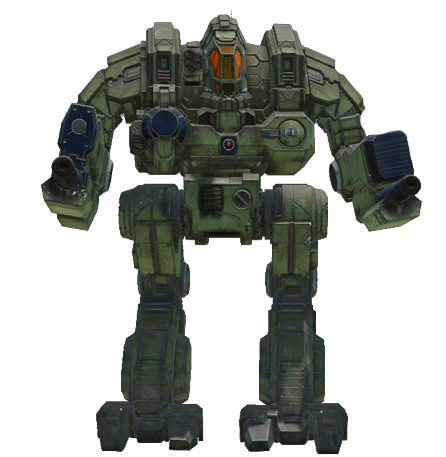 Info
| | | |
| --- | --- | --- |
| | Speed | 59.0 / 64.9 |
| | Tonnage | 70 |
| | Firepower | 20.00 |
| | Heat Management | 2.06 |
| | Armor - Standard | 416 |
| | Structure | Endo-Steel |
| | Jump Distance | N/A |
Details
Class
Heavy
Armament
AC/5
4
Ammunition
AC/5 Ammo
270
Equipment
Jump Jets
N/A
Double Heat Sinks
10
XL Engine 255
1
Hardpoints
Ballistic
4
Energy
2
Missile
1
AMS
1
ECM
0
Loadout
Head
Life Support
Sensors
Cockpit
AC/5 Ammo
Center Torso
Gyro
XL Engine 255
Large Laser
AC/5 Ammo
AC/5 Ammo
Right Torso
AC/5 Ammo
AC/5 Ammo
Left Torso
Right Arm
Shoulder
Upper Arm Actuator
Lower Arm Actuator
AC/5
AC/5
Left Arm
Shoulder
Upper Arm Actuator
Lower Arm Actuator
AC/5
AC/5
Right Leg
Hip
Upper Leg Actuator
Lower Leg Actuator
Foot Actuator
AC/5 Ammo
AC/5 Ammo
Left Leg
Hip
Upper Leg Actuator
Lower Leg Actuator
Foot Actuator
AC/5 Ammo
AC/5 Ammo
Armor
| | | |
| --- | --- | --- |
| | Head | 18 |
| | Center Torso | 66 |
| | Center Torso Rear | 22 |
| | Right Torso | 44 |
| | Right Torso Rear | 16 |
| | Left Torso | 44 |
| | Left Torso Rear | 16 |
| | Right Arm | 44 |
| | Left Arm | 44 |
| | Right Leg | 51 |
| | Left Leg | 51 |
Upgrades
| | | |
| --- | --- | --- |
| | Armor | Standard Armor |
| | Structure | Endo-Steel Structure |
| | Heat Sinks | Double Heat Sink |
| | Artemis | Standard Guidance |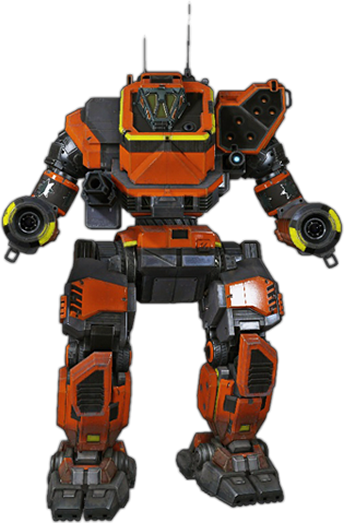 Info
| | | |
| --- | --- | --- |
| | Speed | 64.8 / 69.7 |
| | Tonnage | 75 |
| | Firepower | 38.00 |
| | Heat Management | 1.48 |
| | Armor - Standard | 416 |
| | Structure | Endo-Steel |
| | Jump Distance | N/A |
Details
Class
Heavy
Armament
AC/20
1
Large Laser
2
Ammunition
AC/20 Ammo
35
Equipment
Jump Jets
N/A
Double Heat Sinks
14
Standard Engine 300
1
Hardpoints
Ballistic
2
Energy
3
Missile
2
AMS
1
ECM
0
Loadout
Head
Life Support
Sensors
Cockpit
AC/20 Ammo
Center Torso
Gyro
Standard Engine 300 (2x HS)
Right Torso
AC/20
Left Torso
Double Head Sink
Double Heat Sink
Right Arm
Shoulder
Upper Arm Actuator
Lower Arm Actuator
Large Laser
Left Arm
Shoulder
Upper Arm Actuator
Lower Arm Actuator
Large Laser
Right Leg
Hip
Upper Leg Actuator
Lower Leg Actuator
Foot Actuator
AC/20 Ammo
AC/20 Ammo
Left Leg
Hip
Upper Leg Actuator
Lower Leg Actuator
Foot Actuator
AC/20 Ammo
AC/20 Ammo
Armor
| | | |
| --- | --- | --- |
| | Head | 18 |
| | Center Torso | 72 |
| | Center Torso Rear | 20 |
| | Right Torso | 44 |
| | Right Torso Rear | 20 |
| | Left Torso | 44 |
| | Left Torso Rear | 20 |
| | Right Arm | 48 |
| | Left Arm | 48 |
| | Right Leg | 41 |
| | Left Leg | 41 |
Upgrades
| | | |
| --- | --- | --- |
| | Armor | Standard Armor |
| | Structure | Endo-Steel Structure |
| | Heat Sinks | Double Heat Sink |
| | Artemis | Standard Guidance |
Info
| | | |
| --- | --- | --- |
| | Speed | 81.0 / 89.1 |
| | Tonnage | 60 |
| | Firepower | 72.00 |
| | Heat Management | 1.78 |
| | Armor - Ferro-Fibrous | 364 |
| | Structure | Standard |
| | Jump Distance | N/A |
Details
Class
Heavy
Armament
Clan Streak SRM 6
6
Clan TAG
1
Clan Active Probe
1
Ammunition
Clan Streak SRM Ammo
500
Equipment
Jump Jets
N/A
Clan Double Heat Sinks
14
Clan XL Engine 300
1
Hardpoints
Ballistic
0
Energy
4
Missile
6
AMS
0
ECM
0
Omnipods
Head
MDD-PRIME
Right Torso
MDD-A
Left Torso
MDD-A
Right Arm
MDD-PRIME
Left Arm
MDD-PRIME
Right Leg
MDD-PRIME
Left Leg
MDD-PRIME
Loadout
Head
Life Support
Sensors
Cockpit
Center Torso
Gyro
Clan XL Engine 300 (2x HS)
Clan Streak SRM Ammo
Clan Streak SRM Ammo
Right Torso
Clan Streak SRM 6
Clan Streak SRM 6
Clan Streak SRM 6
Clan Double Heat Sink
Left Torso
Clan Streak SRM 6
Clan Streak SRM 6
Clan Streak SRM 6
Clan Double Heat Sink
Right Arm
Shoulder
Upper Arm Actuator
Lower Arm Actuator
Left Arm
Shoulder
Upper Arm Actuator
Lower Arm Actuator
Clan TAG
Right Leg
Hip
Upper Leg Actuator
Lower Leg Actuator
Foot Actuator
Clan Active Probe
Clan Streak SRM Ammo
Left Leg
Hip
Upper Leg Actuator
Lower Leg Actuator
Foot Actuator
Clan Streak SRM Ammo
Clan Streak SRM Ammo
Armor
| | | |
| --- | --- | --- |
| | Head | 18 |
| | Center Torso | 60 |
| | Center Torso Rear | 20 |
| | Right Torso | 40 |
| | Right Torso Rear | 16 |
| | Left Torso | 40 |
| | Left Torso Rear | 16 |
| | Right Arm | 32 |
| | Left Arm | 32 |
| | Right Leg | 45 |
| | Left Leg | 45 |
Upgrades
| | | |
| --- | --- | --- |
| | Armor | Clan Ferro-Fibrous Armor |
| | Structure | Clan Standard Structure |
| | Heat Sinks | Clan Double Heat Sink |
| | Artemis | Artemis |
Info
| | | |
| --- | --- | --- |
| | Speed | 81.0 / 89.1 |
| | Tonnage | 60 |
| | Firepower | 72.00 |
| | Heat Management | 1.46 |
| | Armor - Ferro-Fibrous | 364 |
| | Structure | Standard |
| | Jump Distance | N/A |
Details
Class
Heavy
Armament
Clan SRM 6
6
Ammunition
Clan SRM Ammo
1000
Equipment
Jump Jets
N/A
Clan Double Heat Sinks
14
Clan XL Engine 300
1
Hardpoints
Ballistic
1
Energy
1
Missile
6
AMS
0
ECM
0
Omnipods
Head
MDD-A
Right Torso
MDD-A
Left Torso
MDD-A
Right Arm
MDD-A
Left Arm
MDD-A
Right Leg
MDD-A
Left Leg
MDD-A
Loadout
Head
Life Support
Sensors
Cockpit
Center Torso
Gyro
Clan XL Engine 300 (2x HS)
Clan SRM Ammo + Artemis IV
Clan SRM Ammo + Artemis IV
Right Torso
Clan SRM 6 + Artemis
Clan SRM 6 + Artemis
Clan SRM 6 + Artemis
Clan SRM Ammo + Artemis IV
Clan SRM Ammo + Artemis IV
Left Torso
Clan SRM 6 + Artemis
Clan SRM 6 + Artemis
Clan SRM 6 + Artemis
Clan SRM Ammo + Artemis IV
Clan SRM Ammo + Artemis IV
Right Arm
Shoulder
Upper Arm Actuator
Clan Double Heat Sink
Left Arm
Shoulder
Upper Arm Actuator
Clan Double Heat Sink
Right Leg
Hip
Upper Leg Actuator
Lower Leg Actuator
Foot Actuator
Clan SRM Ammo + Artemis IV
Clan SRM Ammo + Artemis IV
Left Leg
Hip
Upper Leg Actuator
Lower Leg Actuator
Foot Actuator
Clan SRM Ammo + Artemis IV
Clan SRM Ammo + Artemis IV
Armor
| | | |
| --- | --- | --- |
| | Head | 18 |
| | Center Torso | 60 |
| | Center Torso Rear | 20 |
| | Right Torso | 40 |
| | Right Torso Rear | 16 |
| | Left Torso | 40 |
| | Left Torso Rear | 16 |
| | Right Arm | 32 |
| | Left Arm | 32 |
| | Right Leg | 45 |
| | Left Leg | 45 |
Upgrades
| | | |
| --- | --- | --- |
| | Armor | Clan Ferro-Fibrous Armor |
| | Structure | Clan Standard Structure |
| | Heat Sinks | Clan Double Heat Sink |
| | Artemis | Artemis |
Info
| | | |
| --- | --- | --- |
| | Speed | 81.0 / 89.1 |
| | Tonnage | 60 |
| | Firepower | 58.80 |
| | Heat Management | 1.33 |
| | Armor - Ferro-Fibrous | 364 |
| | Structure | Standard |
| | Jump Distance | N/A |
Details
Class
Heavy
Armament
Clan Medium Pulse Laser
2
Clan LRM 20 + Artemis
2
Ammunition
Clan LRM Ammo + Artemis IV
1620
Equipment
Jump Jets
N/A
Clan Double Heat Sinks
12
Clan XL Engine 300
1
Hardpoints
Ballistic
0
Energy
5
Missile
3
AMS
0
ECM
0
Omnipods
Head
MDD-B
Right Torso
MDD-B
Left Torso
MDD-B
Right Arm
MDD-B
Left Arm
MDD-B
Right Leg
MDD-B
Left Leg
MDD-B
Loadout
Head
Life Support
Sensors
Cockpit
Center Torso
Gyro
Clan XL Engine 300 (2x HS)
Clan LRM Ammo + Artemis IV
Clan LRM Ammo + Artemis IV
Right Torso
Clan LRM 20 + Artemis
Clan LRM Ammo + Artemis IV
Clan LRM Ammo + Artemis IV
Left Torso
Clan LRM 20 + Artemis
Clan LRM Ammo + Artemis IV
Clan LRM Ammo + Artemis IV
Right Arm
Shoulder
Upper Arm Actuator
Lower Arm Actuator
Hand Actuator
Clan Medium Pulse Laser
Left Arm
Shoulder
Upper Arm Actuator
Lower Arm Actuator
Hand Actuator
Clan Medium Pulse Laser
Clan TAG
Right Leg
Hip
Upper Leg Actuator
Lower Leg Actuator
Foot Actuator
Clan LRM Ammo + Artemis IV
Clan LRM Ammo + Artemis IV
Left Leg
Hip
Upper Leg Actuator
Lower Leg Actuator
Foot Actuator
Clan LRM Ammo + Artemis IV
Clan LRM Ammo + Artemis IV
Armor
| | | |
| --- | --- | --- |
| | Head | 18 |
| | Center Torso | 60 |
| | Center Torso Rear | 20 |
| | Right Torso | 40 |
| | Right Torso Rear | 16 |
| | Left Torso | 40 |
| | Left Torso Rear | 16 |
| | Right Arm | 32 |
| | Left Arm | 32 |
| | Right Leg | 45 |
| | Left Leg | 45 |
Upgrades
| | | |
| --- | --- | --- |
| | Armor | Clan Ferro-Fibrous Armor |
| | Structure | Clan Standard Structure |
| | Heat Sinks | Clan Double Heat Sink |
| | Artemis | Artemis |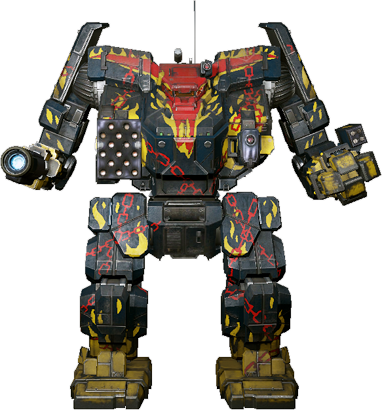 Info
| | | |
| --- | --- | --- |
| | Speed | 68.8 / 75.7 |
| | Tonnage | 80 |
| | Firepower | 47.00 |
| | Heat Management | 1.37 |
| | Armor - Standard | 448 |
| | Structure | Standard |
| | Jump Distance | N/A |
Details
Class
Assault
Armament
Large Pulse Laser
2
Anti-Missile System
1
SRM 6 + Artemis
3
Ammunition
AMS Ammo
1000
SRM Ammo + Artemis IV
400
Equipment
Jump Jets
N/A
Double Heat Sinks
16
XL Engine 340
1
Hardpoints
Ballistic
0
Energy
3
Missile
3
AMS
1
ECM
0
Loadout
Head
Life Support
Sensors
Cockpit
AMS Ammo
Center Torso
Gyro
XL Engine 340 (3x HS)
Right Torso
Anti-Missile System
SRM 6 + Artemis
Double Heat Sink
Left Torso
Large Pulse Laser
Double Heat Sink
Double Heat Sink
Right Arm
Shoulder
Upper Arm Actuator
Lower Arm Actuator
Large Pulse Laser
Left Arm
Shoulder
Upper Arm Actuator
Lower Arm Actuator
Hand Actuator
SRM 6 + Artemis
SRM 6 + Artemis
Right Leg
Hip
Upper Leg Actuator
Lower Leg Actuator
Foot Actuator
SRM Ammo + Artemis IV
SRM Ammo + Artemis IV
Left Leg
Hip
Upper Leg Actuator
Lower Leg Actuator
Foot Actuator
SRM Ammo + Artemis IV
SRM Ammo + Artemis IV
Armor
| | | |
| --- | --- | --- |
| | Head | 18 |
| | Center Torso | 62 |
| | Center Torso Rear | 38 |
| | Right Torso | 48 |
| | Right Torso Rear | 20 |
| | Left Torso | 48 |
| | Left Torso Rear | 20 |
| | Right Arm | 52 |
| | Left Arm | 52 |
| | Right Leg | 45 |
| | Left Leg | 45 |
Upgrades
| | | |
| --- | --- | --- |
| | Armor | Standard Armor |
| | Structure | Standard Structure |
| | Heat Sinks | Double Heat Sink |
| | Artemis | Artemis |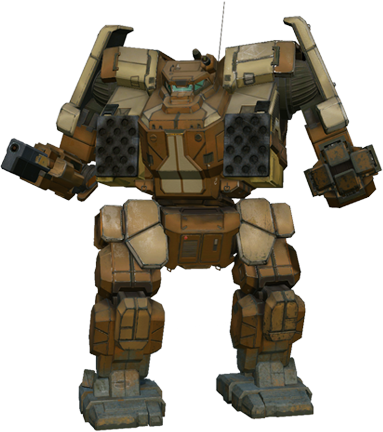 Info
| | | |
| --- | --- | --- |
| | Speed | 60.7 / 66.8 |
| | Tonnage | 80 |
| | Firepower | 68.00 |
| | Heat Management | 1.29 |
| | Armor - Standard | 464 |
| | Structure | Standard |
| | Jump Distance | N/A |
Details
Class
Assault
Armament
ER PPC
2
SRM 6 + Artemis
4
Ammunition
SRM Ammo + Artemis IV
500
Equipment
Jump Jets
N/A
Double Heat Sinks
16
XL Engine 300
1
Hardpoints
Ballistic
0
Energy
3
Missile
4
AMS
1
ECM
0
Loadout
Head
Life Support
Sensors
Cockpit
SRM Ammo + Artemis IV
Center Torso
Gyro
XL Engine 300 (2x HS)
Right Torso
SRM 6 + Artemis
SRM 6 + Artemis
Double Heat Sink
Left Torso
SRM 6 + Artemis
SRM 6 + Artemis
Double Heat Sink
Right Arm
Shoulder
Upper Arm Actuator
Lower Arm Actuator
ER PPC
ER PPC
Double Heat Sink
Left Arm
Shoulder
Upper Arm Actuator
Lower Arm Actuator
Hand Actuator
Double Heat Sink
Double Heat Sink
Right Leg
Hip
Upper Leg Actuator
Lower Leg Actuator
Foot Actuator
SRM Ammo + Artemis IV
SRM Ammo + Artemis IV
Left Leg
Hip
Upper Leg Actuator
Lower Leg Actuator
Foot Actuator
SRM Ammo + Artemis IV
SRM Ammo + Artemis IV
Armor
| | | |
| --- | --- | --- |
| | Head | 18 |
| | Center Torso | 78 |
| | Center Torso Rear | 22 |
| | Right Torso | 52 |
| | Right Torso Rear | 16 |
| | Left Torso | 52 |
| | Left Torso Rear | 16 |
| | Right Arm | 52 |
| | Left Arm | 52 |
| | Right Leg | 53 |
| | Left Leg | 53 |
Upgrades
| | | |
| --- | --- | --- |
| | Armor | Standard Armor |
| | Structure | Standard Structure |
| | Heat Sinks | Double Heat Sink |
| | Artemis | Artemis |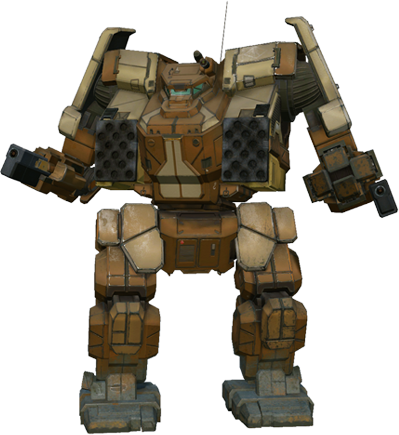 Info
| | | |
| --- | --- | --- |
| | Speed | 60.7 / 66.8 |
| | Tonnage | 60 |
| | Firepower | 54.19 |
| | Heat Management | 1.36 |
| | Armor - Standard | 448 |
| | Structure | Standard |
| | Jump Distance | N/A |
Details
Class
Assault
Armament
Large Pulse Laser
2
LRM 15 + Artemis
2
TAG
1
Ammunition
LRM Ammo + Artemis IV
720
Equipment
Jump Jets
N/A
Double Heat Sinks
16
XL Engine 300
1
Beagle Active Probe
1
Hardpoints
Ballistic
0
Energy
5
Missile
2
AMS
1
ECM
0
Loadout
Head
Life Support
Sensors
Cockpit
TAG
Center Torso
Gyro
XL Engine 300 (2x HS)
Beagle Active Probe
Right Torso
LRM 15 + Artemis
Double Heat Sink
Left Torso
LRM 15 + Artemis
Double Heat Sink
Right Arm
Shoulder
Upper Arm Actuator
Lower Arm Actuator
Large Pulse Laser
Double Heat Sink
Left Arm
Shoulder
Upper Arm Actuator
Lower Arm Actuator
Hand Actuator
Large Pulse Laser
Double Heat Sink
Right Leg
Hip
Upper Leg Actuator
Lower Leg Actuator
Foot Actuator
LRM Ammo + Artemis IV
LRM Ammo + Artemis IV
Left Leg
Hip
Upper Leg Actuator
Lower Leg Actuator
Foot Actuator
LRM Ammo + Artemis IV
LRM Ammo + Artemis IV
Armor
| | | |
| --- | --- | --- |
| | Head | 18 |
| | Center Torso | 78 |
| | Center Torso Rear | 22 |
| | Right Torso | 52 |
| | Right Torso Rear | 16 |
| | Left Torso | 52 |
| | Left Torso Rear | 16 |
| | Right Arm | 52 |
| | Left Arm | 52 |
| | Right Leg | 45 |
| | Left Leg | 45 |
Upgrades
| | | |
| --- | --- | --- |
| | Armor | Standard Armor |
| | Structure | Standard Structure |
| | Heat Sinks | Double Heat Sink |
| | Artemis | Artemis |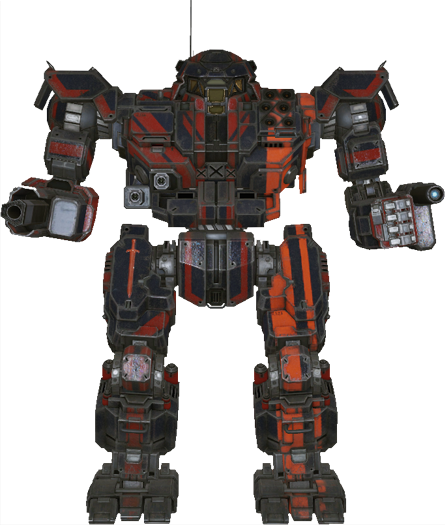 Info
| | | |
| --- | --- | --- |
| | Speed | 76.9 / 84.6 |
| | Tonnage | 80 |
| | Firepower | 39.00 |
| | Heat Management | 1.52 |
| | Armor - Standard | 464 |
| | Structure | Endo-Steel |
| | Jump Distance | 21.3 |
Details
Class
Assault
Armament
Large Laser
1
LB 10-X AC
1
SMR 6 + Artemis
1
SMR 4 + Artemis
1
Ammunition
LB 10-X Ammo
30
SRM Ammo + Artemis IV
300
Equipment
Jump Jets
4/4
Double Heat Sinks
12
XL Engine 380
1
Hardpoints
Ballistic
2
Energy
3
Missile
2
AMS
1
ECM
0
Loadout
Head
Life Support
Sensors
Cockpit
SRM Ammo + Artemis IV
Center Torso
Gyro
XL Engine 380 (2x HS)
Right Torso
Jump Jets - Class II
Jump Jets - Class II
Left Torso
Jump Jets - Class II
Jump Jets - Class II
SRM 6 + Artemis
SRM 4 + Artemis
Right Arm
Shoulder
Upper Arm Actuator
Lower Arm Actuator
LB 10-X AC
Left Arm
Shoulder
Upper Arm Actuator
Lower Arm Actuator
Hand Actuator
Large Laser
Right Leg
Hip
Upper Leg Actuator
Lower Leg Actuator
Foot Actuator
LB 10-X Ammo
SRM Ammo + Artemis IV
Left Leg
Hip
Upper Leg Actuator
Lower Leg Actuator
Foot Actuator
LB 10-X Ammo
SRM Ammo + Artemis IV
Armor
| | | |
| --- | --- | --- |
| | Head | 18 |
| | Center Torso | 78 |
| | Center Torso Rear | 22 |
| | Right Torso | 52 |
| | Right Torso Rear | 16 |
| | Left Torso | 52 |
| | Left Torso Rear | 16 |
| | Right Arm | 52 |
| | Left Arm | 52 |
| | Right Leg | 53 |
| | Left Leg | 53 |
Upgrades
| | | |
| --- | --- | --- |
| | Armor | Standard Armor |
| | Structure | Endo-Steel Structure |
| | Heat Sinks | Double Heat Sink |
| | Artemis | Artemis |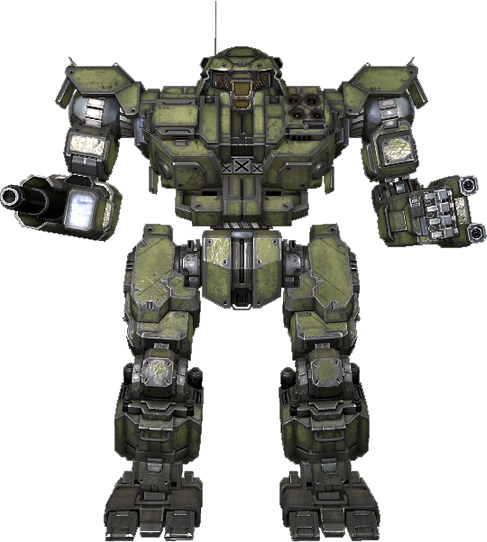 Info
| | | |
| --- | --- | --- |
| | Speed | 72.9 / 80.2 |
| | Tonnage | 80 |
| | Firepower | 16.00 |
| | Heat Management | 1.34 |
| | Armor - Standard | 432 |
| | Structure | Endo-Steel |
| | Jump Distance | 21.3 |
Details
Class
Assault
Armament
Medium Laser
2
AC/2
3
Ammunition
AC/2 Ammo
525
Equipment
Jump Jets
4/4
Double Heat Sinks
18
XL Engine 360
1
Hardpoints
Ballistic
3
Energy
2
Missile
2
AMS
1
ECM
0
Loadout
Head
Life Support
Sensors
Cockpit
AC/2 Ammo
Center Torso
Gyro
XL Engine 360 (4x HS)
AC/2 Ammo
AC/2 Ammo
Right Torso
Jump Jets - Class II
Jump Jets - Class II
Anti-Missile System
Double Heat Sink
Double Heat Sink
Left Torso
Jump Jets - Class II
Jump Jets - Class II
Double Heat Sink
Double Heat Sink
Right Arm
Shoulder
Upper Arm Actuator
AC/2
AC/2
AC/2
Left Arm
Shoulder
Upper Arm Actuator
Lower Arm Actuator
Hand Actuator
Medium Laser
Medium Laser
Right Leg
Hip
Upper Leg Actuator
Lower Leg Actuator
Foot Actuator
AC/2 Ammo
AC/2 Ammo
Left Leg
Hip
Upper Leg Actuator
Lower Leg Actuator
Foot Actuator
AC/2 Ammo
AC/2 Ammo
Armor
| | | |
| --- | --- | --- |
| | Head | 18 |
| | Center Torso | 78 |
| | Center Torso Rear | 22 |
| | Right Torso | 52 |
| | Right Torso Rear | 16 |
| | Left Torso | 52 |
| | Left Torso Rear | 16 |
| | Right Arm | 52 |
| | Left Arm | 52 |
| | Right Leg | 37 |
| | Left Leg | 37 |
Upgrades
| | | |
| --- | --- | --- |
| | Armor | Standard Armor |
| | Structure | Standard Structure |
| | Heat Sinks | Standard Heat Sink |
| | Artemis | Standard Guidance |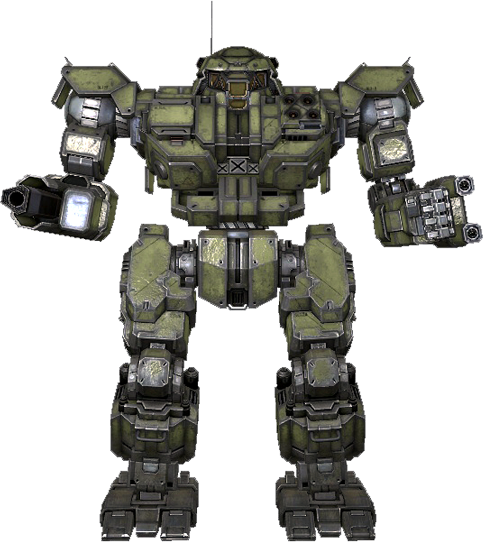 Info
| | | |
| --- | --- | --- |
| | Speed | 66.8 / 73.5 |
| | Tonnage | 80 |
| | Firepower | 31.20 |
| | Heat Management | 1.49 |
| | Armor - Standard | 448 |
| | Structure | Endo-Steel |
| | Jump Distance | 32.0 |
Details
Class
Assault
Armament
Large Pulse Laser
2
LB 10-X AC
1
Ammunition
LB 10-X Ammo
60
Equipment
Jump Jets
4/6
Double Heat Sinks
15
XL Engine 350
1
Hardpoints
Ballistic
1
Energy
3
Missile
2
AMS
1
ECM
0
Loadout
Head
Life Support
Sensors
Cockpit
Center Torso
Gyro
XL Engine 350 (3x HS)
Jump Jets - Class II
Jump Jets - Class II
Right Torso
Jump Jets - Class II
Jump Jets - Class II
Double Heat Sink
Left Torso
Jump Jets - Class II
Jump Jets - Class II
Double Heat Sink
Right Arm
Shoulder
Upper Arm Actuator
Lower Arm Actuator
LB 10-X AC
Left Arm
Shoulder
Upper Arm Actuator
Lower Arm Actuator
Hand Actuator
Large Pulse Laser
Large Pulse Laser
Right Leg
Hip
Upper Leg Actuator
Lower Leg Actuator
Foot Actuator
LB 10-X Ammo
LB 10-X Ammo
Left Leg
Hip
Upper Leg Actuator
Lower Leg Actuator
Foot Actuator
LB 10-X Ammo
LB 10-X Ammo
Armor
| | | |
| --- | --- | --- |
| | Head | 18 |
| | Center Torso | 78 |
| | Center Torso Rear | 22 |
| | Right Torso | 52 |
| | Right Torso Rear | 16 |
| | Left Torso | 52 |
| | Left Torso Rear | 16 |
| | Right Arm | 52 |
| | Left Arm | 52 |
| | Right Leg | 53 |
| | Left Leg | 53 |
Upgrades
| | | |
| --- | --- | --- |
| | Armor | Standard Armor |
| | Structure | Endo-Steel Structure |
| | Heat Sinks | Double Heat Sink |
| | Artemis | Standard Guidance |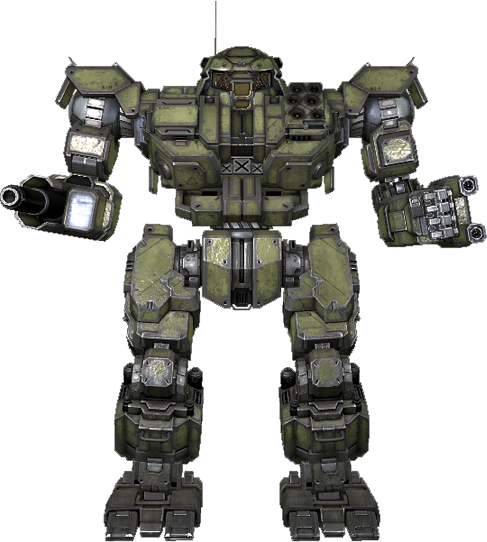 Info
| | | |
| --- | --- | --- |
| | Speed | 72.9 / 80.2 |
| | Tonnage | 80 |
| | Firepower | 28.00 |
| | Heat Management | 1.40 |
| | Armor - Standard | 432 |
| | Structure | Endo-Steel |
| | Jump Distance | 21.3 |
Details
Class
Assault
Armament
Large Laser
2
Ultra AC/5
2
Ammunition
Ultra AC/5 Ammo
120
Equipment
Jump Jets
4/4
Double Heat Sinks
13
XL Engine 360
1
Hardpoints
Ballistic
2
Energy
2
Missile
3
AMS
1
ECM
0
Loadout
Head
Life Support
Sensors
Cockpit
Center Torso
Gyro
XL Engine 360 (3x HS)
Right Torso
Jump Jets - Class II
Jump Jets - Class II
Left Torso
Jump Jets - Class II
Jump Jets - Class II
Right Arm
Shoulder
Upper Arm Actuator
Ultra AC/5
Ultra AC/5
Left Arm
Shoulder
Upper Arm Actuator
Lower Arm Actuator
Hand Actuator
Large Laser
Large Laser
Right Leg
Hip
Upper Leg Actuator
Lower Leg Actuator
Foot Actuator
Ultra AC/5 Ammo
Ultra AC/5 Ammo
Left Leg
Hip
Upper Leg Actuator
Lower Leg Actuator
Foot Actuator
Ultra AC/5 Ammo
Ultra AC/5 Ammo
Armor
| | | |
| --- | --- | --- |
| | Head | 18 |
| | Center Torso | 78 |
| | Center Torso Rear | 22 |
| | Right Torso | 52 |
| | Right Torso Rear | 16 |
| | Left Torso | 52 |
| | Left Torso Rear | 16 |
| | Right Arm | 52 |
| | Left Arm | 52 |
| | Right Leg | 37 |
| | Left Leg | 37 |
Upgrades
| | | |
| --- | --- | --- |
| | Armor | Standard Armor |
| | Structure | Endo-Steel Structure |
| | Heat Sinks | Double Heat Sink |
| | Artemis | Standard Guidance |
Info
| | | |
| --- | --- | --- |
| | Speed | 64.8 / 69.7 |
| | Tonnage | 80 |
| | Firepower | 28.00 |
| | Heat Management | 1.27 |
| | Armor - Standard | 416 |
| | Structure | Endo-Steel |
| | Jump Distance | N/A |
Details
Class
Assault
Armament
ER Large Laser
2
AC/5
2
AMS
1
Ammunition
AC/5 Ammo
180
AMS Ammo
2000
Equipment
Jump Jets
N/A
Double Heat Sinks
10
Standard Engine 320
1
Hardpoints
Ballistic
2
Energy
4
Missile
1
AMS
1
ECM
0
Loadout
Head
Life Support
Sensors
Cockpit
AMS Ammo
Center Torso
Gyro
Standard Engine 320 (2x HS)
AC/5 Ammo
AC/5 Ammo
Right Torso
AMS
Left Torso
ER Large Laser
ER Large Laser
Right Arm
Shoulder
Upper Arm Actuator
Lower Arm Actuator
Left Arm
Shoulder
Upper Arm Actuator
Lower Arm Actuator
AC/5
AC/5
Right Leg
Hip
Upper Leg Actuator
Lower Leg Actuator
Foot Actuator
AC/5 Ammo
AC/5 Ammo
Left Leg
Hip
Upper Leg Actuator
Lower Leg Actuator
Foot Actuator
AC/5 Ammo
AC/5 Ammo
Armor
| | | |
| --- | --- | --- |
| | Head | 18 |
| | Center Torso | 78 |
| | Center Torso Rear | 22 |
| | Right Torso | 52 |
| | Right Torso Rear | 16 |
| | Left Torso | 52 |
| | Left Torso Rear | 16 |
| | Right Arm | 52 |
| | Left Arm | 52 |
| | Right Leg | 42 |
| | Left Leg | 42 |
Upgrades
| | | |
| --- | --- | --- |
| | Armor | Standard Armor |
| | Structure | Endo-Steel |
| | Heat Sinks | Double Heat Sink |
| | Artemis | Standard Guidance |
Info
| | | |
| --- | --- | --- |
| | Speed | 60.7 / 65.3 |
| | Tonnage | 80 |
| | Firepower | 40.00 |
| | Heat Management | 1.29 |
| | Armor - Standard | 432 |
| | Structure | Endo-Steel |
| | Jump Distance | N/A |
Details
Class
Assault
Armament
ER PPC
1
LRM 10 + Artemis
3
AMS
1
TAG
1
Ammunition
LRM Ammo
180
Equipment
Jump Jets
N/A
Double Heat Sinks
12
Standard Engine 300
1
Beagle Active Probe
1
Hardpoints
Ballistic
0
Energy
4
Missile
3
AMS
1
ECM
0
Loadout
Head
Life Support
Sensors
Cockpit
AMS Ammo
Center Torso
Gyro
Standard Engine 300 (2x HS)
Beagle Active Probe
Right Torso
Standard Heat Sink
Standard Heat Sink
AMS
Left Torso
TAG
Right Arm
Shoulder
Upper Arm Actuator
Lower Arm Actuator
LRM 10 + Artemis
LRM 10 + Artemis
LRM 10 + Artemis
Left Arm
Shoulder
Upper Arm Actuator
Lower Arm Actuator
ER PPC
LRM Ammo + Artemis IV
LRM Ammo + Artemis IV
LRM Ammo + Artemis IV (1/2)
Right Leg
Hip
Upper Leg Actuator
Lower Leg Actuator
Foot Actuator
LRM Ammo + Artemis IV
LRM Ammo + Artemis IV
Left Leg
Hip
Upper Leg Actuator
Lower Leg Actuator
Foot Actuator
LRM Ammo + Artemis IV
LRM Ammo + Artemis IV
Armor
| | | |
| --- | --- | --- |
| | Head | 18 |
| | Center Torso | 78 |
| | Center Torso Rear | 22 |
| | Right Torso | 52 |
| | Right Torso Rear | 16 |
| | Left Torso | 52 |
| | Left Torso Rear | 16 |
| | Right Arm | 52 |
| | Left Arm | 52 |
| | Right Leg | 37 |
| | Left Leg | 37 |
Upgrades
| | | |
| --- | --- | --- |
| | Armor | Standard Armor |
| | Structure | Endo-Steel |
| | Heat Sinks | Double Heat Sink |
| | Artemis | Standard Guidance |
Info
| | | |
| --- | --- | --- |
| | Speed | 64.8 / 69.7 |
| | Tonnage | 80 |
| | Firepower | 47.00 |
| | Heat Management | 1.21 |
| | Armor - Standard | 464 |
| | Structure | Standard |
| | Jump Distance | N/A |
Details
Class
Assault
Armament
Large Laser
3
PPC
2
Ammunition
Equipment
Jump Jets
N/A
Double Heat Sinks
20
XL Engine 320
1
Hardpoints
Ballistic
0
Energy
6
Missile
1
AMS
1
ECM
0
Loadout
Head
Life Support
Sensors
Cockpit
Center Torso
Gyro
XL Engine 320 (2x HS)
Right Torso
Double Heat Sink
Double Heat Sink
Double Heat Sink
Left Torso
PPC
PPC
Double Heat Sink
Right Arm
Shoulder
Upper Arm Actuator
Lower Arm Actuator
Double Heat Sink
Double Heat Sink
Left Arm
Shoulder
Upper Arm Actuator
Lower Arm Actuator
Large Laser
Large Laser
Large Laser
Double Heat Sink
Right Leg
Hip
Upper Leg Actuator
Lower Leg Actuator
Foot Actuator
Left Leg
Hip
Upper Leg Actuator
Lower Leg Actuator
Foot Actuator
Armor
| | | |
| --- | --- | --- |
| | Head | 18 |
| | Center Torso | 78 |
| | Center Torso Rear | 22 |
| | Right Torso | 52 |
| | Right Torso Rear | 16 |
| | Left Torso | 52 |
| | Left Torso Rear | 16 |
| | Right Arm | 52 |
| | Left Arm | 52 |
| | Right Leg | 53 |
| | Left Leg | 53 |
Upgrades
| | | |
| --- | --- | --- |
| | Armor | Standard Armor |
| | Structure | Standard Structure |
| | Heat Sinks | Double Heat Sink |
| | Artemis | Standard Guidance |
Info
| | | |
| --- | --- | --- |
| | Speed | 66.8 / 71.8 |
| | Tonnage | 80 |
| | Firepower | 48.70 |
| | Heat Management | 1.69 |
| | Armor - Standard | 448 |
| | Structure | Endo-Steel |
| | Jump Distance | N/A |
Details
Class
Assault
Armament
AC/5
2
SRM 6 + ARTEMIS
3
Ammunition
AC/5 Ammo
120
SRM Ammo + Artemis IV
600
AMS Ammo
2000
Equipment
Jump Jets
N/A
Double Heat Sinks
13
XL Engine 330
1
Hardpoints
Ballistic
2
Energy
2
Missile
3
AMS
1
ECM
0
Loadout
Head
Life Support
Sensors
Cockpit
AMS Ammo
Center Torso
Gyro
XL Engine 330 (3x HS)
Right Torso
AMS
SRM Ammo + Artemis IV
SRM Ammo + Artemis IV
SRM Ammo + Artemis IV
Left Torso
SRM Ammo + Artemis IV
SRM Ammo + Artemis IV
SRM Ammo + Artemis IV
Right Arm
Shoulder
Upper Arm Actuator
Lower Arm Actuator
SRM 6 + Artemis
SRM 6 + Artemis
SRM 6 + Artemis
Left Arm
Shoulder
Upper Arm Actuator
Lower Arm Actuator
AC/5
AC/5
Right Leg
Hip
Upper Leg Actuator
Lower Leg Actuator
Foot Actuator
AC/5 Ammo
AC/5 Ammo
Left Leg
Hip
Upper Leg Actuator
Lower Leg Actuator
Foot Actuator
AC/5 Ammo
AC/5 Ammo
Armor
| | | |
| --- | --- | --- |
| | Head | 18 |
| | Center Torso | 78 |
| | Center Torso Rear | 22 |
| | Right Torso | 52 |
| | Right Torso Rear | 16 |
| | Left Torso | 52 |
| | Left Torso Rear | 16 |
| | Right Arm | 52 |
| | Left Arm | 52 |
| | Right Leg | 45 |
| | Left Leg | 45 |
Upgrades
| | | |
| --- | --- | --- |
| | Armor | Standard Armor |
| | Structure | Endo-Steel Structure |
| | Heat Sinks | Double Heat Sink |
| | Artemis | Artemis |
Info
| | | |
| --- | --- | --- |
| | Speed | 72.4 / 79.7 |
| | Tonnage | 85 |
| | Firepower | 59.90 |
| | Heat Management | 1.30 |
| | Armor - Standard | 464 |
| | Structure | Endo-Steel |
| | Jump Distance | N/A |
Details
Class
Assault
Armament
AMS
1
Large Pulse Laser
2
SRM 6 + Artemis
3
Ammunition
AMS Ammo
1000
SRM Ammo + Artemis IV
600
Equipment
Jump Jets
N/A
Double Heat Sinks
15
XL Engine 380
1
Hardpoints
Ballistic
0
Energy
6
Missile
3
AMS
1
ECM
0
Loadout
Head
Life Support
Sensors
Cockpit
AMS Ammo
Center Torso
Gyro
XL Engine 380 (5x HS)
SRM Ammo + Artemis IV
SRM Ammo + Artemis IV
Right Torso
AMS
Left Torso
SRM 6 + Artemis
SRM 6 + Artemis
SRM 6 + Artemis
Right Arm
Shoulder
Upper Arm Actuator
Lower Arm Actuator
Hand Actuator
Large Pulse Laser
Left Arm
Shoulder
Upper Arm Actuator
Lower Arm Actuator
Hand Actuator
Large Pulse Laser
Right Leg
Hip
Upper Leg Actuator
Lower Leg Actuator
Foot Actuator
SRM Ammo + Artemis IV
SRM Ammo + Artemis IV
Left Leg
Hip
Upper Leg Actuator
Lower Leg Actuator
Foot Actuator
SRM Ammo + Artemis IV
SRM Ammo + Artemis IV
Armor
| | | |
| --- | --- | --- |
| | Head | 18 |
| | Center Torso | 84 |
| | Center Torso Rear | 24 |
| | Right Torso | 56 |
| | Right Torso Rear | 16 |
| | Left Torso | 56 |
| | Left Torso Rear | 16 |
| | Right Arm | 48 |
| | Left Arm | 48 |
| | Right Leg | 49 |
| | Left Leg | 49 |
Upgrades
| | | |
| --- | --- | --- |
| | Armor | Standard Armor |
| | Structure | Endo-Steel Structure |
| | Heat Sinks | Double Heat Sink |
| | Artemis | Artemis |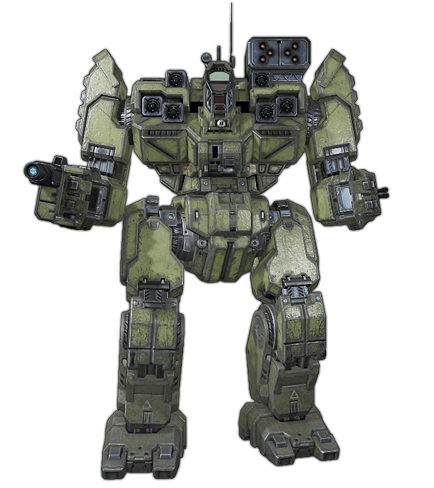 Info
| | | |
| --- | --- | --- |
| | Speed | 76.2 / 83.9 |
| | Tonnage | 85 |
| | Firepower | 36.00 |
| | Heat Management | 1.43 |
| | Armor - Standard | 512 |
| | Structure | Standard |
| | Jump Distance | N/A |
Details
Class
Assault
Armament
AC/5
2
ER PPC
1
Ammunition
Equipment
Jump Jets
N/A
Double Heat Sinks
10
XL Engine 400
1
Hardpoints
Ballistic
2
Energy
7
Missile
1
AMS
1
ECM
0
Loadout
Head
Life Support
Sensors
Cockpit
AC/5 Ammo
Center Torso
Gyro
XL Engine 400 (0x HS)
Right Torso
Left Torso
Right Arm
Shoulder
Upper Arm Actuator
Lower Arm Actuator
Hand Actuator
ER PPC
Left Arm
Shoulder
Upper Arm Actuator
Lower Arm Actuator
Hand Actuator
AC/5
AC/5
Right Leg
Hip
Upper Leg Actuator
Lower Leg Actuator
Foot Actuator
AC/5 Ammo
AC/5 Ammo
Left Leg
Hip
Upper Leg Actuator
Lower Leg Actuator
Foot Actuator
AC/5 Ammo
AC/5 Ammo
Armor
| | | |
| --- | --- | --- |
| | Head | 18 |
| | Center Torso | 84 |
| | Center Torso Rear | 24 |
| | Right Torso | 56 |
| | Right Torso Rear | 16 |
| | Left Torso | 56 |
| | Left Torso Rear | 16 |
| | Right Arm | 56 |
| | Left Arm | 56 |
| | Right Leg | 49 |
| | Left Leg | 49 |
Upgrades
| | | |
| --- | --- | --- |
| | Armor | Standard Armor |
| | Structure | Standard Structure |
| | Heat Sinks | Double Heat Sink |
| | Artemis | Standard Guidance |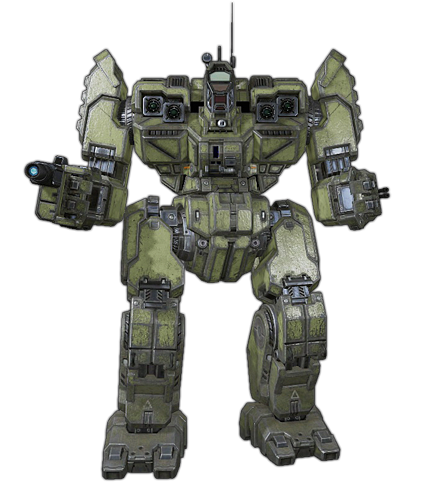 Info
| | | |
| --- | --- | --- |
| | Speed | 76.2 / 83.9 |
| | Tonnage | 85 |
| | Firepower | 15.00 |
| | Heat Management | 1.27 |
| | Armor - Standard | 480 |
| | Structure | Endo-Steel |
| | Jump Distance | N/A |
Details
Class
Assault
Armament
Large Laser
1
AC/2
3
Ammunition
AC/2 Ammo
450
Equipment
Jump Jets
N/A
Double Heat Sinks
14
XL Engine 400
400
Hardpoints
Ballistic
3
Energy
5
Missile
0
AMS
1
ECM
0
Loadout
Head
Life Support
Sensors
Cockpit
AC/2 Ammo
Center Torso
Gyro
XL Engine 400 (4x HS)
AC/2 Ammo
Right Torso
Left Torso
Right Arm
Shoulder
Upper Arm Actuator
Lower Arm Actuator
Large Laser
Left Arm
Shoulder
Upper Arm Actuator
Lower Arm Actuator
Hand Actuator
AC/2
AC/2
AC/2
Right Leg
Hip
Upper Leg Actuator
Lower Leg Actuator
Foot Actuator
AC/2 Ammo
AC/2 Ammo
Left Leg
Hip
Upper Leg Actuator
Lower Leg Actuator
Foot Actuator
AC/2 Ammo
AC/2 Ammo
Armor
| | | |
| --- | --- | --- |
| | Head | 18 |
| | Center Torso | 84 |
| | Center Torso Rear | 24 |
| | Right Torso | 56 |
| | Right Torso Rear | 16 |
| | Left Torso | 56 |
| | Left Torso Rear | 16 |
| | Right Arm | 56 |
| | Left Arm | 56 |
| | Right Leg | 33 |
| | Left Leg | 33 |
Upgrades
| | | |
| --- | --- | --- |
| | Armor | Standard Armor |
| | Structure | Endo-Steel Structure |
| | Heat Sinks | Double Heat Sink |
| | Artemis | Not Applicable |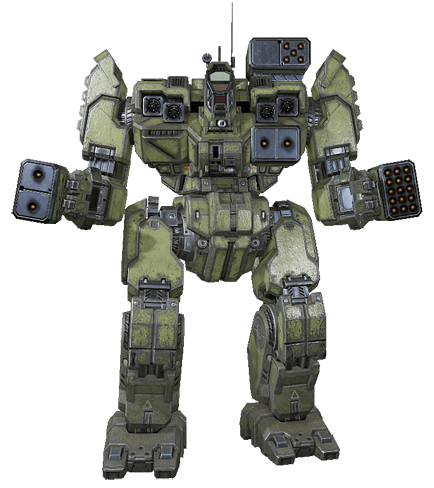 Info
| | | |
| --- | --- | --- |
| | Speed | 64.8 / 69.7 |
| | Tonnage | 85 |
| | Firepower | 66.00 |
| | Heat Management | 1.60 |
| | Armor - Standard | 464 |
| | Structure | Endo-Steel |
| | Jump Distance | N/A |
Details
Class
Assault
Armament
LRM 15 + Artemis
4
TAG
1
Ammunition
LRM Ammo + Artemis IV
1440
Equipment
Jump Jets
N/A
Double Heat Sinks
12
XL Engine 340
1
Beagle Active Probe
1
Hardpoints
Ballistic
0
Energy
4
Missile
4
AMS
1
ECM
0
Loadout
Head
Life Support
Sensors
Cockpit
LRM Ammo + Artemis IV
Center Torso
Gyro
XL Engine 400 (3x HS)
Beagle Active Probe
Right Torso
LRM Ammo + Artemis IV
LRM Ammo + Artemis IV
LRM Ammo + Artemis IV
Left Torso
LRM 15 + Artemis
LRM 15 + Artemis
TAG
Right Arm
Shoulder
Upper Arm Actuator
Lower Arm Actuator
LRM 15 + Artemis
Left Arm
Shoulder
Upper Arm Actuator
Lower Arm Actuator
Hand Actuator
LRM 15 + Artemis
Right Leg
Hip
Upper Leg Actuator
Lower Leg Actuator
Foot Actuator
LRM Ammo + Artemis IV
LRM Ammo + Artemis IV
Left Leg
Hip
Upper Leg Actuator
Lower Leg Actuator
Foot Actuator
LRM Ammo + Artemis IV
LRM Ammo + Artemis IV
Armor
| | | |
| --- | --- | --- |
| | Head | 18 |
| | Center Torso | 84 |
| | Center Torso Rear | 24 |
| | Right Torso | 56 |
| | Right Torso Rear | 16 |
| | Left Torso | 56 |
| | Left Torso Rear | 16 |
| | Right Arm | 56 |
| | Left Arm | 56 |
| | Right Leg | 41 |
| | Left Leg | 41 |
Upgrades
| | | |
| --- | --- | --- |
| | Armor | Standard Armor |
| | Structure | Endo-Steel Structure |
| | Heat Sinks | Double Heat Sink |
| | Artemis | Artemis |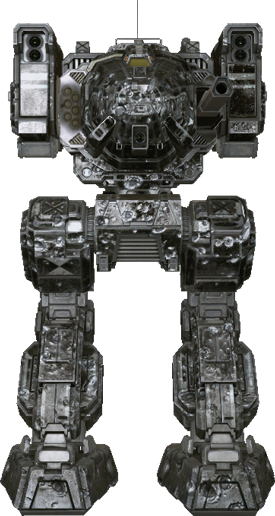 Info
| | | |
| --- | --- | --- |
| | Speed | 57.2 / 62.9 |
| | Tonnage | 85 |
| | Firepower | 43.19 |
| | Heat Management | 1.45 |
| | Armor - Standard | 480 |
| | Structure | Endo-Steel |
| | Jump Distance | N/A |
Details
Class
Assault
Armament
Large Pulse Laser
2
LB 10-X AC
1
SRM 6 + Artemis
1
Ammunition
LB 10-X Ammo
30
SRM Ammo + Artemis IV
200
Equipment
Jump Jets
N/A
Double Heat Sinks
17
Standard Engine 300
1
Hardpoints
Ballistic
1
Energy
5
Missile
1
AMS
1
ECM
0
Loadout
Head
Life Support
Sensors
Cockpit
Center Torso
Gyro
Standard Engine 300 (2x HS)
Right Torso
SRM 6 + Artemis
Double Heat Sink
Double Heat Sink
Double Heat Sink
Left Torso
LB 10-X AC
Double Heat Sink
Double Heat Sink
Right Arm
Shoulder
Upper Arm Actuator
Large Pulse Laser
Left Arm
Shoulder
Upper Arm Actuator
Large Pulse Laser
Right Leg
Hip
Upper Leg Actuator
Lower Leg Actuator
Foot Actuator
LB 10-X Ammo
SRM Ammo + Artemis IV
Left Leg
Hip
Upper Leg Actuator
Lower Leg Actuator
Foot Actuator
LB 10-X Ammo
SRM Ammo + Artemis IV
Armor
| | | |
| --- | --- | --- |
| | Head | 18 |
| | Center Torso | 82 |
| | Center Torso Rear | 26 |
| | Right Torso | 52 |
| | Right Torso Rear | 20 |
| | Left Torso | 52 |
| | Left Torso Rear | 20 |
| | Right Arm | 56 |
| | Left Arm | 56 |
| | Right Leg | 57 |
| | Left Leg | 57 |
Upgrades
| | | |
| --- | --- | --- |
| | Armor | Standard Armor |
| | Structure | Endo-Steel Structure |
| | Heat Sinks | Double Heat Sink |
| | Artemis | Artemis |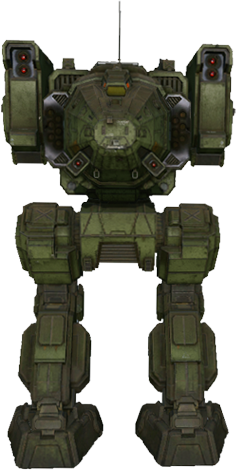 Info
| | | |
| --- | --- | --- |
| | Speed | 52.4 / 57.7 |
| | Tonnage | 85 |
| | Firepower | 54.00 |
| | Heat Management | 1.17 |
| | Armor - Standard | 448 |
| | Structure | Standard |
| | Jump Distance | N/A |
Details
Class
Assault
Armament
Large Laser
6
Ammunition
Equipment
Jump Jets
N/A
Double Heat Sinks
21
Standard Engine 275
1
Hardpoints
Ballistic
0
Energy
6
Missile
4
AMS
1
ECM
0
Loadout
Head
Life Support
Sensors
Cockpit
Center Torso
Gyro
Standard Engine 275 (1x HS)
Right Torso
Large Laser
Double Heat Sink
Double Heat Sink
Double Heat Sink
Left Torso
Large Laser
Double Heat Sink
Double Heat Sink
Double Heat Sink
Right Arm
Shoulder
Upper Arm Actuator
Large Laser
Large Laser
Double Heat Sink
Double Heat Sink
Left Arm
Shoulder
Upper Arm Actuator
Large Laser
Large Laser
Double Heat Sink
Double Heat Sink
Right Leg
Hip
Upper Leg Actuator
Lower Leg Actuator
Foot Actuator
Left Leg
Hip
Upper Leg Actuator
Lower Leg Actuator
Foot Actuator
Armor
| | | |
| --- | --- | --- |
| | Head | 18 |
| | Center Torso | 82 |
| | Center Torso Rear | 26 |
| | Right Torso | 54 |
| | Right Torso Rear | 18 |
| | Left Torso | 54 |
| | Left Torso Rear | 18 |
| | Right Arm | 48 |
| | Left Arm | 48 |
| | Right Leg | 41 |
| | Left Leg | 41 |
Upgrades
| | | |
| --- | --- | --- |
| | Armor | Standard Armor |
| | Structure | Standard Structure |
| | Heat Sinks | Double Heat Sink |
| | Artemis | Artemis |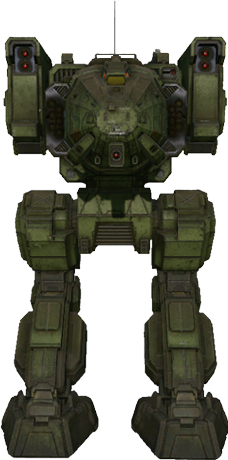 Info
| | | |
| --- | --- | --- |
| | Speed | 43.8 / 47.1 |
| | Tonnage | 85 |
| | Firepower | 60.00 |
| | Heat Management | 1.53 |
| | Armor - Standard | 432 |
| | Structure | Standard |
| | Jump Distance | N/A |
Details
Class
Assault
Armament
LRM 15 + Artemis
4
TAG
1
Ammunition
LRM Ammo + Artemis IV
2520
Equipment
Jump Jets
N/A
Double Heat Sinks
13
XL Engine 210
1
Beagle Active Probe
1
Hardpoints
Ballistic
0
Energy
5
Missile
5
AMS
1
ECM
0
Loadout
Head
Life Support
Sensors
Cockpit
LRM Ammo + Artemis IV
Center Torso
Gyro
XL Engine 210
Beagle Active Probe
Right Torso
LRM 15 + Artemis
Double Heat Sink
LRM Ammo + Artemis IV
LRM Ammo + Artemis IV
Left Torso
LRM 15 + Artemis
Double Heat Sink
LRM Ammo + Artemis IV
LRM Ammo + Artemis IV
Right Arm
Shoulder
Upper Arm Actuator
LRM 15 + Artemis
Double Heat Sink
LRM Ammo + Artemis IV
LRM Ammo + Artemis IV
LRM Ammo + Artemis IV
Left Arm
Shoulder
Upper Arm Actuator
LRM 15 + Artemis
Double Heat Sink
TAG
LRM Ammo + Artemis IV
LRM Ammo + Artemis IV
Right Leg
Hip
Upper Leg Actuator
Lower Leg Actuator
Foot Actuator
LRM Ammo + Artemis IV
LRM Ammo + Artemis IV
Left Leg
Hip
Upper Leg Actuator
Lower Leg Actuator
Foot Actuator
LRM Ammo + Artemis IV
LRM Ammo + Artemis IV
Armor
| | | |
| --- | --- | --- |
| | Head | 18 |
| | Center Torso | 82 |
| | Center Torso Rear | 26 |
| | Right Torso | 54 |
| | Right Torso Rear | 18 |
| | Left Torso | 54 |
| | Left Torso Rear | 18 |
| | Right Arm | 50 |
| | Left Arm | 50 |
| | Right Leg | 31 |
| | Left Leg | 31 |
Upgrades
| | | |
| --- | --- | --- |
| | Armor | Standard Armor |
| | Structure | Standard Structure |
| | Heat Sinks | Double Heat Sink |
| | Artemis | Artemis |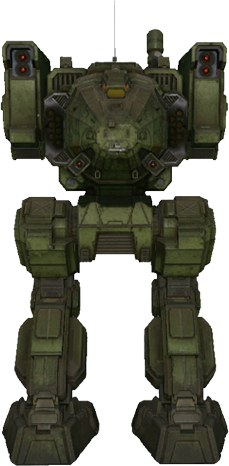 Info
| | | |
| --- | --- | --- |
| | Speed | 57.2 / 62.9 |
| | Tonnage | 85 |
| | Firepower | 78.00 |
| | Heat Management | 1.17 |
| | Armor - Standard | 432 |
| | Structure | Standard |
| | Jump Distance | N/A |
Details
Class
Assault
Armament
Small Laser
4
LRM 15 + Artemis
4
TAG
1
Ammunition
LRM Ammo + Artemis IV
1620
Equipment
Jump Jets
N/A
Double Heat Sinks
11
XL Engine 300 (1x HS)
1
Beagle Active Probe
1
Hardpoints
Ballistic
0
Energy
6
Missile
4
AMS
2
ECM
0
Loadout
Head
Life Support
Sensors
Cockpit
LRM Ammo + Artemis IV
Center Torso
Gyro
XL Engine 300 (2x HS)
Beagle Active Probe
Right Torso
LRM 15 + Artemis
LRM Ammo + Artemis IV
LRM Ammo + Artemis IV
LRM Ammo + Artemis IV
LRM Ammo + Artemis IV
Left Torso
LRM 15 + Artemis
TAG
Right Arm
Shoulder
Upper Arm Actuator
Small Laser
Small Laser
LRM 15 + Artemis
Left Arm
Shoulder
Upper Arm Actuator
Small Laser
Small Laser
LRM 15 + Artemis
Right Leg
Hip
Upper Leg Actuator
Lower Leg Actuator
Foot Actuator
LRM Ammo + Artemis IV
LRM Ammo + Artemis IV
Left Leg
Hip
Upper Leg Actuator
Lower Leg Actuator
Foot Actuator
LRM Ammo + Artemis IV
LRM Ammo + Artemis IV
Armor
| | | |
| --- | --- | --- |
| | Head | 18 |
| | Center Torso | 82 |
| | Center Torso Rear | 26 |
| | Right Torso | 54 |
| | Right Torso Rear | 18 |
| | Left Torso | 54 |
| | Left Torso Rear | 18 |
| | Right Arm | 46 |
| | Left Arm | 46 |
| | Right Leg | 35 |
| | Left Leg | 35 |
Upgrades
| | | |
| --- | --- | --- |
| | Armor | Standard Armor |
| | Structure | Standard Structure |
| | Heat Sinks | Double Heat Sink |
| | Artemis | Artemis |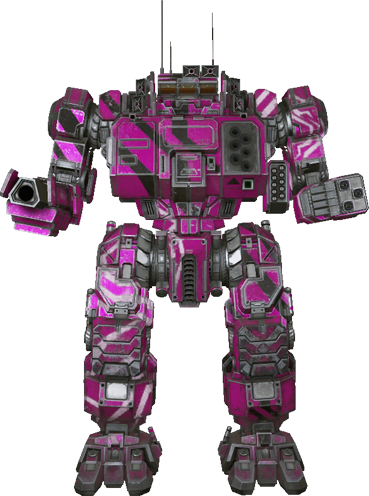 Info
| | | |
| --- | --- | --- |
| | Speed | 54.0 / 59.4 |
| | Tonnage | 90 |
| | Firepower | 46.00 |
| | Heat Management | 1.40 |
| | Armor - Standard | 544 |
| | Structure | Endo-Steel |
| | Jump Distance | 27.9 |
Details
Class
Assault
Armament
AMS
1
Medium Pulse Laser
2
LB 10-X AC
1
SRM 6 + Artemis
2
Ammunition
AMS Ammo
1000
LB 10-X Ammo
30
SRM Ammo + Artemis IV
400
Equipment
Jump Jets
5/5
Double Heat Sinks
13
Standard Engine 300
1
Hardpoints
Ballistic
2
Energy
3
Missile
2
AMS
1
ECM
0
Loadout
Head
Life Support
Sensors
Cockpit
AMS Ammo
Center Torso
Gyro
Standard Engine 300 (2x HS)
SRM Ammo + Artemis IV
SRM Ammo + Artemis IV
Right Torso
Jump Jets - Class I
Jump Jets - Class I
Jump Jets - Class I
Double Heat Sink
Left Torso
Jump Jets - Class I
Jump Jets - Class I
AMS
SRM 6 + Artemis
SRM 6 + Artemis
Right Arm
Shoulder
Upper Arm Actuator
Lower Arm Actuator
LB 10-X AC
Left Arm
Shoulder
Upper Arm Actuator
Lower Arm Actuator
Hand Actuator
Medium Pulse Laser
Medium Pulse Laser
Right Leg
Hip
Upper Leg Actuator
Lower Leg Actuator
Foot Actuator
LB 10-X Ammo
SRM Ammo + Artemis IV
Left Leg
Hip
Upper Leg Actuator
Lower Leg Actuator
Foot Actuator
LB 10-X Ammo
SRM Ammo + Artemis IV
Armor
| | | |
| --- | --- | --- |
| | Head | 18 |
| | Center Torso | 88 |
| | Center Torso Rear | 28 |
| | Right Torso | 54 |
| | Right Torso Rear | 22 |
| | Left Torso | 54 |
| | Left Torso Rear | 22 |
| | Right Arm | 60 |
| | Left Arm | 60 |
| | Right Leg | 69 |
| | Left Leg | 69 |
Upgrades
| | | |
| --- | --- | --- |
| | Armor | Standard Armor |
| | Structure | Endo-Steel Structure |
| | Heat Sinks | Double Heat Sink |
| | Artemis | Artemis |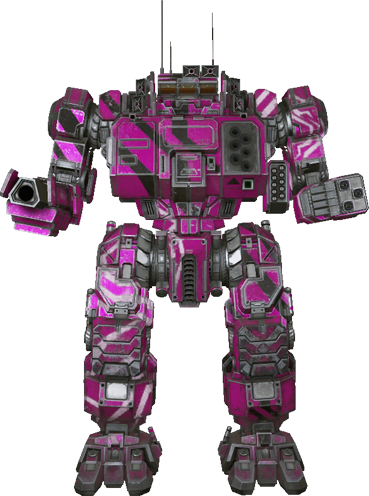 Info
| | | |
| --- | --- | --- |
| | Speed | 54.0 / 59.4 |
| | Tonnage | 90 |
| | Firepower | 31.20 |
| | Heat Management | 1.34 |
| | Armor - Standard | 528 |
| | Structure | Endo-Steel |
| | Jump Distance | 22.3 |
Details
Class
Assault
Armament
Large Pulse Laser
2
AC/5
2
Ammunition
AC/5 Ammo
120
Equipment
Jump Jets
4/5
Double Heat Sinks
12
Standard Engine 300
1
Hardpoints
Ballistic
2
Energy
3
Missile
2
AMS
1
ECM
0
Loadout
Head
Life Support
Sensors
Cockpit
Center Torso
Gyro
Standard Engine 300 (2x HS)
Jump Jets - Class I
Jump Jets - Class I
Right Torso
Jump Jets - Class I
Left Torso
Jump Jets - Class I
Right Arm
Shoulder
Upper Arm Actuator
Lower Arm Actuator
AC/5
AC/5
Left Arm
Shoulder
Upper Arm Actuator
Lower Arm Actuator
Hand Actuator
Large Pulse Laser
Large Pulse Laser
Right Leg
Hip
Upper Leg Actuator
Lower Leg Actuator
Foot Actuator
AC/5 Ammo
AC/5 Ammo
Left Leg
Hip
Upper Leg Actuator
Lower Leg Actuator
Foot Actuator
AC/5 Ammo
AC/5 Ammo
Armor
| | | |
| --- | --- | --- |
| | Head | 18 |
| | Center Torso | 88 |
| | Center Torso Rear | 28 |
| | Right Torso | 54 |
| | Right Torso Rear | 22 |
| | Left Torso | 54 |
| | Left Torso Rear | 22 |
| | Right Arm | 56 |
| | Left Arm | 56 |
| | Right Leg | 65 |
| | Left Leg | 65 |
Upgrades
| | | |
| --- | --- | --- |
| | Armor | Standard Armor |
| | Structure | Endo-Steel Structure |
| | Heat Sinks | Double Heat Sink |
| | Artemis | Standard Guidance |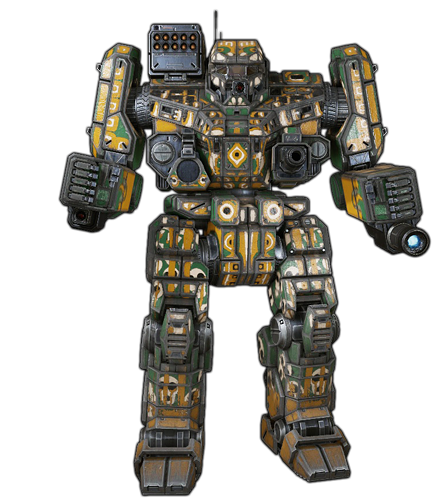 Info
| | | |
| --- | --- | --- |
| | Speed | 68.2 / 75.0 |
| | Tonnage | 95 |
| | Firepower | 44.10 |
| | Heat Management | 1.45 |
| | Armor - Standard | 560 |
| | Structure | Endo-Steel |
| | Jump Distance | N/A |
Details
Class
Assault
Armament
Large Pulse Laser
2
LB 10-X AC
1
SRM 6 + Artemis
1
Ammunition
LB 10-X Ammo
30
SRM 6 Ammo + Artemis IV
200
Equipment
Jump Jets
N/A
Double Heat Sinks
16
XL Engine 400
1
Hardpoints
Ballistic
1
Energy
4
Missile
1
AMS
1
ECM
0
Loadout
Head
Life Support
Sensors
Cockpit
Small Pulse Laser
Center Torso
Gyro
XL Engine 400 (6x HS)
Right Torso
SRM 6 + Artemis
Left Torso
LB 10-X AC
Right Arm
Shoulder
Upper Arm Actuator
Lower Arm Actuator
Hand Actuator
Large Pulse Laser
Left Arm
Shoulder
Upper Arm Actuator
Lower Arm Actuator
Hand Actuator
Large Pulse Laser
Right Leg
Hip
Upper Leg Actuator
Lower Leg Actuator
Foot Actuator
LB 10-X Ammo
SRM Ammo + Artemis IV
Left Leg
Hip
Upper Leg Actuator
Lower Leg Actuator
Foot Actuator
LB 10-X Ammo
SRM Ammo + Artemis IV
Armor
| | | |
| --- | --- | --- |
| | Head | 18 |
| | Center Torso | 86 |
| | Center Torso Rear | 34 |
| | Right Torso | 60 |
| | Right Torso Rear | 20 |
| | Left Torso | 60 |
| | Left Torso Rear | 20 |
| | Right Arm | 64 |
| | Left Arm | 64 |
| | Right Leg | 67 |
| | Left Leg | 67 |
Upgrades
| | | |
| --- | --- | --- |
| | Armor | Standard Armor |
| | Structure | Endo-Steel Structure |
| | Heat Sinks | Double Heat Sink |
| | Artemis | Artemis |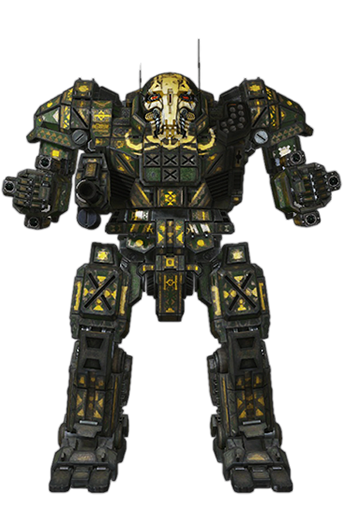 Info
| | | |
| --- | --- | --- |
| | Speed | 55.1 / 60.6 |
| | Tonnage | 100 |
| | Firepower | 43.20 |
| | Heat Management | 1.45 |
| | Armor - Standard | 544 |
| | Structure | Standard |
| | Jump Distance | N/A |
Details
Class
Assault
Armament
Large Pulse Laser
2
LB 10-X AC
1
SRM 6 + Artemis
1
Ammunition
LB 10-X Ammo
30
SRM Ammo + Artemis IV
200
Equipment
Jump Jets
N/A
Double Heat Sinks
22
Standard Engine 340
1
Hardpoints
Ballistic
1
Energy
6
Missile
1
AMS
1
ECM
0
Loadout
Head
Life Support
Sensors
Cockpit
Center Torso
Gyro
Standard Engine 340 (3x HS)
Right Torso
LB 10-X AC
Double Heat Sink
Double Heat Sink
Left Torso
SRM 6 + Artemis
Double Heat Sink
Right Arm
Shoulder
Upper Arm Actuator
Lower Arm Actuator
Hand Actuator
Large Pulse Laser
Left Arm
Shoulder
Upper Arm Actuator
Lower Arm Actuator
Hand Actuator
Large Pulse Laser
Right Leg
Hip
Upper Leg Actuator
Lower Leg Actuator
Foot Actuator
LB 10-X Ammo
SRM Ammo + Artemis IV
Left Leg
Hip
Upper Leg Actuator
Lower Leg Actuator
Foot Actuator
LB 10-X Ammo
SRM Ammo + Artemis IV
Armor
| | | |
| --- | --- | --- |
| | Head | 18 |
| | Center Torso | 96 |
| | Center Torso Rear | 28 |
| | Right Torso | 64 |
| | Right Torso Rear | 20 |
| | Left Torso | 64 |
| | Left Torso Rear | 20 |
| | Right Arm | 68 |
| | Left Arm | 68 |
| | Right Leg | 49 |
| | Left Leg | 49 |
Upgrades
| | | |
| --- | --- | --- |
| | Armor | Standard Armor |
| | Structure | Standard Structure |
| | Heat Sinks | Double Heat Sink |
| | Artemis | Artemis |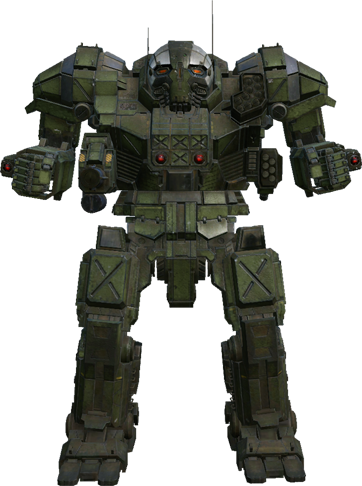 Info
| | | |
| --- | --- | --- |
| | Speed | 48.6 / 52.2 |
| | Tonnage | 100 |
| | Firepower | 62.00 |
| | Heat Management | 1.20 |
| | Armor - Standard | 592 |
| | Structure | Endo-Steel |
| | Jump Distance | N/A |
Details
Class
Assault
Armament
Large Laser
2
LB 10-X AC
2
SRM 6 + Artemis
2
Ammunition
LB 10-X Ammo
75
SRM Ammo + Artemis IV
400
Equipment
Jump Jets
N/A
Double Heat Sinks
12
Standard Engine 300
1
C.A.S.E.
1
Hardpoints
Ballistic
2
Energy
4
Missile
2
AMS
1
ECM
0
Loadout
Head
Life Support
Sensors
Cockpit
LB 10-X Ammo
Center Torso
Gyro
Standard Engine 300 (2x HS)
Right Torso
LB 10-X AC
LB 10-X AC
Left Torso
SRM 6 + Artemis
SRM 6 + Artemis
C.A.S.E.
LB 10-X Ammo
LB 10-X Ammo
SRM Ammo + Artemis IV
SRM Ammo + Artemis IV
Right Arm
Shoulder
Upper Arm Actuator
Lower Arm Actuator
Hand Actuator
Large Laser
Left Arm
Shoulder
Upper Arm Actuator
Lower Arm Actuator
Hand Actuator
Large Laser
Anti-Missile System
Right Leg
Hip
Upper Leg Actuator
Lower Leg Actuator
Foot Actuator
LB 10-X Ammo
SRM Ammo + Artemis IV
Left Leg
Hip
Upper Leg Actuator
Lower Leg Actuator
Foot Actuator
LB 10-X Ammo
SRM Ammo + Artemis IV
Armor
| | | |
| --- | --- | --- |
| | Head | 18 |
| | Center Torso | 96 |
| | Center Torso Rear | 28 |
| | Right Torso | 64 |
| | Right Torso Rear | 20 |
| | Left Torso | 64 |
| | Left Torso Rear | 20 |
| | Right Arm | 68 |
| | Left Arm | 68 |
| | Right Leg | 73 |
| | Left Leg | 73 |
Upgrades
| | | |
| --- | --- | --- |
| | Armor | Standard Armor |
| | Structure | Endo-Steel Structure |
| | Heat Sinks | Double Heat Sink |
| | Artemis | Artemis |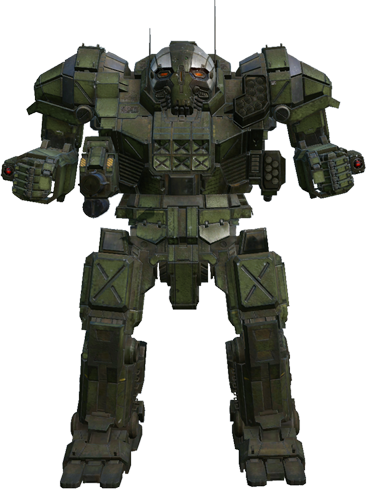 Info
| | | |
| --- | --- | --- |
| | Speed | 51.8 / 57.0 |
| | Tonnage | 100 |
| | Firepower | 64.00 |
| | Heat Management | 1.14 |
| | Armor - Standard | 512 |
| | Structure | Endo-Steel |
| | Jump Distance | N/A |
Details
Class
Assault
Armament
Large Laser
2
Ultra AC/5
2
SRM 6 + Artemis
3
Ammunition
Ultra AC/5 Ammo
120
SRM Ammo + Artemis IV
200
Equipment
Jump Jets
N/A
Double Heat Sinks
12
Standard Engine 320
1
Guardian ECM
1
Hardpoints
Ballistic
2
Energy
2
Missile
3
AMS
1
ECM
1
Loadout
Head
Life Support
Sensors
Cockpit
Ultra AC/5 Ammo
Center Torso
Gyro
Standard Engine 320 (2x HS)
Guardian ECM
Ultra AC/5 Ammo
Right Torso
Ultra AC/5
Ultra AC/5
Left Torso
SRM 6 + Artemis
SRM 6 + Artemis
SRM 6 + Artemis
Right Arm
Shoulder
Upper Arm Actuator
Lower Arm Actuator
Hand Actuator
Large Laser
Left Arm
Shoulder
Upper Arm Actuator
Lower Arm Actuator
Hand Actuator
Large Laser
Right Leg
Hip
Upper Leg Actuator
Lower Leg Actuator
Foot Actuator
Ultra AC/5 Ammo
SRM Ammo + Artemis IV
Left Leg
Hip
Upper Leg Actuator
Lower Leg Actuator
Foot Actuator
Ultra AC/5 Ammo
SRM Ammo + Artemis IV
Armor
| | | |
| --- | --- | --- |
| | Head | 18 |
| | Center Torso | 96 |
| | Center Torso Rear | 28 |
| | Right Torso | 64 |
| | Right Torso Rear | 20 |
| | Left Torso | 64 |
| | Left Torso Rear | 20 |
| | Right Arm | 60 |
| | Left Arm | 60 |
| | Right Leg | 41 |
| | Left Leg | 41 |
Upgrades
| | | |
| --- | --- | --- |
| | Armor | Standard Armor |
| | Structure | Endo-Steel Structure |
| | Heat Sinks | Double Heat Sink |
| | Artemis | Artemis |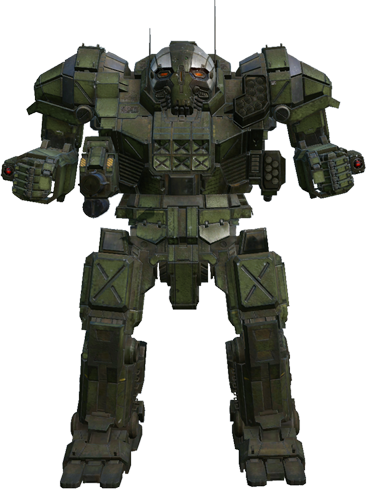 Info
| | | |
| --- | --- | --- |
| | Speed | 48.6 / 52.2 |
| | Tonnage | 100 |
| | Firepower | 37.00 |
| | Heat Management | 1.43 |
| | Armor - Standard | 496 |
| | Structure | Standard |
| | Jump Distance | N/A |
Details
Class
Assault
Armament
AC/2
2
LRM 15 + Artemis
2
Ammunition
LRM Ammo + Artemis IV
1800
Equipment
Jump Jets
N/A
Double Heat Sinks
14
Standard Engine 300
1
Beagle Active Probe
1
C.A.S.E.
1
Guardian ECM
1
Hardpoints
Ballistic
2
Energy
2
Missile
3
AMS
1
ECM
1
Loadout
Head
Life Support
Sensors
Cockpit
Center Torso
Gyro
Standard Engine 300 (2x HS)
Beagle Active Probe
Right Torso
AC/2
AC/2
C.A.S.E.
AC/2 Ammo
AC/2 Ammo
LRM Ammo + Artemis IV
LRM Ammo + Artemis IV
LRM Ammo + Artemis IV
LRM Ammo + Artemis IV
LRM Ammo + Artemis IV
LRM Ammo + Artemis IV
LRM Ammo + Artemis IV
Left Torso
LRM 15 + Artemis
LRM 15 + Artemis
Guardian ECM
Right Arm
Shoulder
Upper Arm Actuator
Lower Arm Actuator
Hand Actuator
Double Heat Sink
Left Arm
Shoulder
Upper Arm Actuator
Lower Arm Actuator
Hand Actuator
TAG
Double Heat Sink
Right Leg
Hip
Upper Leg Actuator
Lower Leg Actuator
Foot Actuator
LRM Ammo + Artemis IV
LRM Ammo + Artemis IV
Left Leg
Hip
Upper Leg Actuator
Lower Leg Actuator
Foot Actuator
LRM Ammo + Artemis IV
LRM Ammo + Artemis IV
Armor
| | | |
| --- | --- | --- |
| | Head | 18 |
| | Center Torso | 96 |
| | Center Torso Rear | 28 |
| | Right Torso | 64 |
| | Right Torso Rear | 20 |
| | Left Torso | 64 |
| | Left Torso Rear | 20 |
| | Right Arm | 52 |
| | Left Arm | 52 |
| | Right Leg | 41 |
| | Left Leg | 41 |
Upgrades
| | | |
| --- | --- | --- |
| | Armor | Standard Armor |
| | Structure | Standard Structure |
| | Heat Sinks | Double Heat Sink |
| | Artemis | Artemis |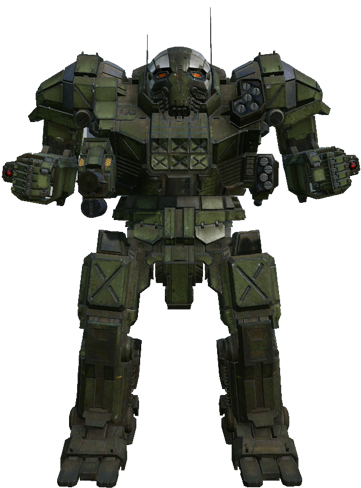 Info
| | | |
| --- | --- | --- |
| | Speed | 55.1 / 60.6 |
| | Tonnage | 100 |
| | Firepower | 38.00 |
| | Heat Management | 1.36 |
| | Armor - Standard | 608 |
| | Structure | Standard |
| | Jump Distance | N/A |
Details
Class
Assault
Armament
PPC
2
ER Large Laser
2
Ammunition
Equipment
Jump Jets
N/A
Double Heat Sinks
23
Standard Engine 340
1
Hardpoints
Ballistic
1
Energy
4
Missile
2
AMS
1
ECM
0
Loadout
Head
Life Support
Sensors
Cockpit
Center Torso
Gyro
Standard Engine 340 (3x HS)
Right Torso
Double Head Sink
Double Heat Sink
Double Heat Sink
Double Heat Sink
Left Torso
Double Head Sink
Double Heat Sink
Double Heat Sink
Double Heat Sink
Right Arm
Shoulder
Upper Arm Actuator
Lower Arm Actuator
Hand Actuator
ER Large Laser
PPC
Double Heat Sink
Left Arm
Shoulder
Upper Arm Actuator
Lower Arm Actuator
Hand Actuator
ER Large Laser
PPC
Double Heat Sink
Right Leg
Hip
Upper Leg Actuator
Lower Leg Actuator
Foot Actuator
Left Leg
Hip
Upper Leg Actuator
Lower Leg Actuator
Foot Actuator
Armor
| | | |
| --- | --- | --- |
| | Head | 18 |
| | Center Torso | 96 |
| | Center Torso Rear | 28 |
| | Right Torso | 64 |
| | Right Torso Rear | 20 |
| | Left Torso | 64 |
| | Left Torso Rear | 20 |
| | Right Arm | 68 |
| | Left Arm | 68 |
| | Right Leg | 81 |
| | Left Leg | 81 |
Upgrades
| | | |
| --- | --- | --- |
| | Armor | Standard Armor |
| | Structure | Standard Structure |
| | Heat Sinks | Double Heat Sink |
| | Artemis | Standard Guidance |
Info
| | | |
| --- | --- | --- |
| | Speed | 48.6 / 52.2 |
| | Tonnage | 100 |
| | Firepower | 76.70 |
| | Heat Management | 1.23 |
| | Armor - Standard | 542 |
| | Structure | Standard |
| | Jump Distance | N/A |
Details
Class
Assault
Armament
Large Laser
2
AC/20
1
SRM 6 + Artemis
3
Ammunition
AC/20 Ammo
21
SRM Ammo + Artemis IV
400
Equipment
Jump Jets
N/A
Double Heat Sinks
15
Standard Engine 300
1
Hardpoints
Ballistic
1
Energy
4
Missile
4
AMS
1
ECM
0
Loadout
Head
Life Support
Sensors
Cockpit
AC/20 Ammo
Center Torso
Gyro
Standard Engine 300 (2x HS)
SRM Ammo + Artemis
SRM Ammo + Artemis
Right Torso
AC/20
Left Torso
SRM 6 + Artemis
SRM 6 + Artemis
SRM 6 + Artemis
Double Heat Sink
Right Arm
Shoulder
Upper Arm Actuator
Lower Arm Actuator
Hand Actuator
Large Laser
Double Heat Sink
Left Arm
Shoulder
Upper Arm Actuator
Lower Arm Actuator
Hand Actuator
Large Laser
Double Heat Sink
Right Leg
Hip
Upper Leg Actuator
Lower Leg Actuator
Foot Actuator
AC/20 Ammo
SRM Ammo + Artemis
Left Leg
Hip
Upper Leg Actuator
Lower Leg Actuator
Foot Actuator
AC/20 Ammo
SRM Ammo + Artemis
Armor
| | | |
| --- | --- | --- |
| | Head | 18 |
| | Center Torso | 96 |
| | Center Torso Rear | 28 |
| | Right Torso | 64 |
| | Right Torso Rear | 20 |
| | Left Torso | 64 |
| | Left Torso Rear | 20 |
| | Right Arm | 60 |
| | Left Arm | 60 |
| | Right Leg | 57 |
| | Left Leg | 57 |
Upgrades
| | | |
| --- | --- | --- |
| | Armor | Standard Armor |
| | Structure | Standard Structure |
| | Heat Sinks | Double Heat Sink |
| | Artemis | Artemis |
Info
| | | |
| --- | --- | --- |
| | Speed | 48.6 / 52.2 |
| | Tonnage | 100 |
| | Firepower | 49.00 |
| | Heat Management | 1.56 |
| | Armor - Standard | 512 |
| | Structure | Standard |
| | Jump Distance | N/A |
Details
Class
Assault
Armament
Large Laser
1
AMS
1
TAG
1
LRM 20 + Artemis
2
Ammunition
AMS Ammo
2000
LRM Ammo + Artemis IV
2880
Equipment
Jump Jets
N/A
Double Heat Sinks
12
Standard Engine 300
1
Beagle Active Probe
1
Hardpoints
Ballistic
1
Energy
4
Missile
4
AMS
1
ECM
0
Loadout
Head
Life Support
Sensors
Cockpit
AMS Ammo
Center Torso
Gyro
Standard Engine 300 (2x HS)
Beagle Active Probe
Right Torso
Left Torso
LRM 20 + Artemis
LRM 20 + Artemis
Right Arm
Shoulder
Upper Arm Actuator
Lower Arm Actuator
Hand Actuator
Large Laser
LRM Ammo + Artemis IV
LRM Ammo + Artemis IV
LRM Ammo + Artemis IV
LRM Ammo + Artemis IV
LRM Ammo + Artemis IV
LRM Ammo + Artemis IV
Left Arm
Shoulder
Upper Arm Actuator
Lower Arm Actuator
Hand Actuator
AMS
TAG
LRM Ammo + Artemis IV
LRM Ammo + Artemis IV
LRM Ammo + Artemis IV
LRM Ammo + Artemis IV
LRM Ammo + Artemis IV
LRM Ammo + Artemis IV
Right Leg
Hip
Upper Leg Actuator
Lower Leg Actuator
Foot Actuator
LRM Ammo + Artemis IV
LRM Ammo + Artemis IV
Left Leg
Hip
Upper Leg Actuator
Lower Leg Actuator
Foot Actuator
LRM Ammo + Artemis IV
LRM Ammo + Artemis IV
Armor
| | | |
| --- | --- | --- |
| | Head | 18 |
| | Center Torso | 96 |
| | Center Torso Rear | 28 |
| | Right Torso | 64 |
| | Right Torso Rear | 20 |
| | Left Torso | 64 |
| | Left Torso Rear | 20 |
| | Right Arm | 60 |
| | Left Arm | 60 |
| | Right Leg | 57 |
| | Left Leg | 57 |
Upgrades
| | | |
| --- | --- | --- |
| | Armor | Standard Armor |
| | Structure | Standard Structure |
| | Heat Sinks | Double Heat Sink |
| | Artemis | Artemis |
Info
| | | |
| --- | --- | --- |
| | Speed | 48.6 / 52.2 |
| | Tonnage | 100 |
| | Firepower | 30.00 |
| | Heat Management | 1.40 |
| | Armor - Standard | 544 |
| | Structure | Endo-Steel |
| | Jump Distance | N/A |
Details
Class
Assault
Armament
Ultra AC/5
4
ER PPC
1
Ammunition
Ultra AC/5 Ammo
210
Equipment
Jump Jets
N/A
Double Heat Sinks
13
Standard Engine 300
1
Hardpoints
Ballistic
6
Energy
2
Missile
2
AMS
1
ECM
0
Loadout
Head
Life Support
Sensors
Cockpit
Ultra AC/5 Ammo
Center Torso
Gyro
Standard Engine 300 (2x HS)
Ultra AC/5 Ammo
Ultra AC/5 Ammo
Right Torso
ER PPC
Left Torso
Double Heat Sink
Right Arm
Shoulder
Upper Arm Actuator
Ultra AC/5
Ultra AC/5
Left Arm
Shoulder
Upper Arm Actuator
Ultra AC/5
Ultra AC/5
Right Leg
Hip
Upper Leg Actuator
Lower Leg Actuator
Foot Actuator
Ultra AC/5 Ammo
Ultra AC/5 Ammo
Left Leg
Hip
Upper Leg Actuator
Lower Leg Actuator
Foot Actuator
Ultra AC/5 Ammo
Ultra AC/5 Ammo
Armor
| | | |
| --- | --- | --- |
| | Head | 18 |
| | Center Torso | 94 |
| | Center Torso Rear | 30 |
| | Right Torso | 60 |
| | Right Torso Rear | 24 |
| | Left Torso | 60 |
| | Left Torso Rear | 24 |
| | Right Arm | 68 |
| | Left Arm | 68 |
| | Right Leg | 49 |
| | Left Leg | 49 |
Upgrades
| | | |
| --- | --- | --- |
| | Armor | Standard Armor |
| | Structure | Endo-Steel Structure |
| | Heat Sinks | Double Heat Sink |
| | Artemis | Standard Guidance |
Info
| | | |
| --- | --- | --- |
| | Speed | 48.6 / 52.2 |
| | Tonnage | 100 |
| | Firepower | 40.00 |
| | Heat Management | 1.27 |
| | Armor - Standard | 544 |
| | Structure | Endo-Steel |
| | Jump Distance | N/A |
Details
Class
Assault
Armament
AC/5
2
LB 10-X AC
2
Ammunition
AC/5 Ammo
90
LB 10-X AC Ammo
80
Equipment
Jump Jets
N/A
Double Heat Sinks
11
Standard Engine 300
1
Hardpoints
Ballistic
6
Energy
2
Missile
2
AMS
1
ECM
0
Loadout
Head
Life Support
Sensors
Cockpit
LB 10-X Ammo
Center Torso
Gyro
Standard Engine 300 (0x HS)
AC/5 Ammo
LB 10-X Ammo
Right Torso
ER PPC
Double Heat Sink
Left Torso
Right Arm
Shoulder
Upper Arm Actuator
AC/5
LB 10-X AC
Left Arm
Shoulder
Upper Arm Actuator
AC/5
LB 10-X AC
Right Leg
Hip
Upper Leg Actuator
Lower Leg Actuator
Foot Actuator
AC/5 Ammo
LB 10-X Ammo
Left Leg
Hip
Upper Leg Actuator
Lower Leg Actuator
Foot Actuator
AC/5 Ammo
LB 10-X Ammo
Armor
| | | |
| --- | --- | --- |
| | Head | 18 |
| | Center Torso | 94 |
| | Center Torso Rear | 30 |
| | Right Torso | 60 |
| | Right Torso Rear | 24 |
| | Left Torso | 60 |
| | Left Torso Rear | 24 |
| | Right Arm | 68 |
| | Left Arm | 68 |
| | Right Leg | 49 |
| | Left Leg | 49 |
Upgrades
| | | |
| --- | --- | --- |
| | Armor | Standard Armor |
| | Structure | Endo-Steel Structure |
| | Heat Sinks | Double Heat Sink |
| | Artemis | Standard Guidance |
Info
| | | |
| --- | --- | --- |
| | Speed | 48.6 / 52.2 |
| | Tonnage | 100 |
| | Firepower | 71.60 |
| | Heat Management | 1.17 |
| | Armor - Standard | 560 |
| | Structure | Endo-Steel |
| | Jump Distance | N/A |
Details
Class
Assault
Armament
LB 10-X AC
2
SRM 6 + Artemis
4
Ammunition
LB 10-X Ammo
80
SRM Ammo + Artemis
800
Equipment
Jump Jets
N/A
Double Heat Sinks
12
Standard Engine 300
1
Hardpoints
Ballistic
2
Energy
4
Missile
4
AMS
1
ECM
0
Loadout
Head
Life Support
Sensors
Cockpit
SRM Ammo + Artemis
Center Torso
Gyro
Standard Engine 300 (2x HS)
SRM Ammo + Artemis
SRM Ammo + Artemis
Right Torso
Large Laser
C.A.S.E.
SRM Ammo + Artemis
SRM Ammo + Artemis
SRM Ammo + Artemis
SRM Ammo + Artemis
SRM Ammo + Artemis
Left Torso
SRM 6 + Artemis
SRM 6 + Artemis
SRM 6 + Artemis
SRM 6 + Artemis
Right Arm
Shoulder
Upper Arm Actuator
LB 10-X AC
Left Arm
Shoulder
Upper Arm Actuator
LB 10-X AC
Right Leg
Hip
Upper Leg Actuator
Lower Leg Actuator
Foot Actuator
LB 10-X Ammo
LB 10-X Ammo
Left Leg
Hip
Upper Leg Actuator
Lower Leg Actuator
Foot Actuator
LB 10-X Ammo
LB 10-X Ammo
Armor
| | | |
| --- | --- | --- |
| | Head | 18 |
| | Center Torso | 94 |
| | Center Torso Rear | 30 |
| | Right Torso | 60 |
| | Right Torso Rear | 24 |
| | Left Torso | 60 |
| | Left Torso Rear | 24 |
| | Right Arm | 68 |
| | Left Arm | 68 |
| | Right Leg | 57 |
| | Left Leg | 57 |
Upgrades
| | | |
| --- | --- | --- |
| | Armor | Standard Armor |
| | Structure | Endo-Steel Structure |
| | Heat Sinks | Double Heat Sink |
| | Artemis | Standard Guidance |
Info
| | | |
| --- | --- | --- |
| | Speed | 64.8 / 69.7 |
| | Tonnage | 85 |
| | Firepower | 40.00 |
| | Heat Management | 2.00 |
| | Armor - Ferro-Fibrous | 480 |
| | Structure | Standard |
| | Jump Distance | N/A |
Details
Class
Assault
Armament
Clan Ultra AC/20
2
Clam AMS
1
Ammunition
Clan Ultra AC/20 Ammo
280
Clan AMS Ammo
2000
Equipment
Jump Jets
N/A
Clan Double Heat Sinks
20
Clan XL Engine 340
1
Hardpoints
Ballistic
0
Energy
4
Missile
1
AMS
1
ECM
0
Omnipods
Head
WHK-PRIME
Right Torso
WHK-PRIME
Left Torso
WHK-PRIME
Right Arm
WHK-A
Left Arm
WHK-B
Right Leg
WHK-PRIME
Left Leg
WHK-PRIME
Loadout
Head
Life Support
Sensors
Cockpit
Center Torso
Gyro
Clan XL Engine 340 (3x HS)
Clan Ultra AC/5 Ammo
Clan Ultra AC/5 Ammo
Right Torso
Clan Double Heat Sink
Clan AMS
Clan AMS Ammo
Clan Ultra AC/5 Ammo
Clan Ultra AC/5 Ammo
Clan Ultra AC/5 Ammo
Clan Ultra AC/5 Ammo
Left Torso
Clan Double Heat Sink
Clan Double Heat Sink
Clan Double Heat Sink
Clan Double Heat Sink
Right Arm
Shoulder
Upper Arm Actuator
Clan Ultra AC/20
Clan Ultra AC/20 Ammo
Left Arm
Shoulder
Upper Arm Actuator
Clan Ultra AC/20
Clan Ultra AC/20 Ammo
Right Leg
Hip
Upper Leg Actuator
Lower Leg Actuator
Foot Actuator
Clan Double Heat Sink
Left Leg
Hip
Upper Leg Actuator
Lower Leg Actuator
Foot Actuator
Clan Double Heat Sink
Armor
| | | |
| --- | --- | --- |
| | Head | 18 |
| | Center Torso | 84 |
| | Center Torso Rear | 24 |
| | Right Torso | 52 |
| | Right Torso Rear | 20 |
| | Left Torso | 52 |
| | Left Torso Rear | 20 |
| | Right Arm | 56 |
| | Left Arm | 56 |
| | Right Leg | 49 |
| | Left Leg | 49 |
Upgrades
| | | |
| --- | --- | --- |
| | Armor | Clan Ferro-Fibrous Armor |
| | Structure | Clan Standard Structure |
| | Heat Sinks | Clan Double Heat Sink |
| | Artemis | Standard Guidance |
Info
| | | |
| --- | --- | --- |
| | Speed | 64.8 / 69.7 |
| | Tonnage | 85 |
| | Firepower | 47.20 |
| | Heat Management | 1.46 |
| | Armor - Ferro-Fibrous | 518 |
| | Structure | Standard |
| | Jump Distance | N/A |
Details
Class
Assault
Armament
Clan Large Pulse Laser
4
Clan AMS
1
Ammunition
Clan AMS Ammo
4000
Equipment
Jump Jets
N/A
Clan Double Heat Sinks
26
Clan XL Engine 340
1
Hardpoints
Ballistic
1
Energy
2
Missile
2
AMS
0
ECM
0
Omnipods
Head
WHK-A
Right Torso
WHK-PRIME
Left Torso
WHK-A
Right Arm
WHK-PRIME
Left Arm
WHK-PRIME
Right Leg
WHK-A
Left Leg
WHK-A
Loadout
Head
Life Support
Sensors
Cockpit
Center Torso
Gyro
Clan XL Engine 340 (3x HS)
Clan AMS Ammo
Right Torso
Clan Double Heat Sink
Clan AMS
Clan AMS Ammo
Clan Double Heat Sink
Clan Double Heat Sink
Left Torso
Clan Double Heat Sink
Clan Double Heat Sink
Clan Double Heat Sink
Clan Double Heat Sink
Right Arm
Shoulder
Upper Arm Actuator
Clan Large Pulse Laser
Clan Large Pulse Laser
Clan Double Heat Sink
Clan Double Heat Sink
Left Arm
Shoulder
Upper Arm Actuator
Clan Large Pulse Laser
Clan Large Pulse Laser
Clan Double Heat Sink
Clan Double Heat Sink
Right Leg
Hip
Upper Leg Actuator
Lower Leg Actuator
Foot Actuator
Clan Double Heat Sink
Left Leg
Hip
Upper Leg Actuator
Lower Leg Actuator
Foot Actuator
Clan Double Heat Sink
Armor
| | | |
| --- | --- | --- |
| | Head | 18 |
| | Center Torso | 84 |
| | Center Torso Rear | 24 |
| | Right Torso | 52 |
| | Right Torso Rear | 20 |
| | Left Torso | 52 |
| | Left Torso Rear | 20 |
| | Right Arm | 56 |
| | Left Arm | 56 |
| | Right Leg | 68 |
| | Left Leg | 68 |
Upgrades
| | | |
| --- | --- | --- |
| | Armor | Clan Ferro-Fibrous Armor |
| | Structure | Clan Standard Structure |
| | Heat Sinks | Clan Double Heat Sink |
| | Artemis | Standard Guidance |
Info
| | | |
| --- | --- | --- |
| | Speed | 64.8 / 69.7 |
| | Tonnage | 85 |
| | Firepower | 80.00 |
| | Heat Management | 1.45 |
| | Armor - Ferro-Fibrous | 480 |
| | Structure | Standard |
| | Jump Distance | N/A |
Details
Class
Assault
Armament
Clan Medium Pulse Laser
2
Clan TAG
1
Clan LRM 10 + Artemis
1
Clan LRM 15 + Artemis
2
Clan LRM 20 + Artemis
1
Ammunition
Clan LRM Ammo + Artemis IV
1620
Equipment
Jump Jets
N/A
Clan Double Heat Sinks
20
Clan XL Engine 340
1
Clan Active Probe
1
Hardpoints
Ballistic
0
Energy
5
Missile
4
AMS
0
ECM
0
Omnipods
Head
WHK-B
Right Torso
WHK-B
Left Torso
WHK-B
Right Arm
WHK-B
Left Arm
WHK-A
Right Leg
WHK-B
Left Leg
WHK-B
Loadout
Head
Life Support
Sensors
Cockpit
Center Torso
Gyro
Clan XL Engine 340 (3x HS)
Clan LRM 10 + Artemis
Right Torso
Clan Double Heat Sink
Clan LRM 15 + Artemis
Clan LRM 15 + Artemis
Left Torso
Clan Double Heat Sink
Clan Double Heat Sink
Clan Double Heat Sink
Clan Double Heat Sink
Right Arm
Shoulder
Upper Arm Actuator
Clan Medium Pulse Laser
Clan Active Probe
Clan LRM Ammo + Artemis IV
Clan LRM Ammo + Artemis IV
Clan LRM Ammo + Artemis IV
Clan LRM Ammo + Artemis IV
Clan LRM Ammo + Artemis IV
Clan LRM Ammo + Artemis IV
Clan LRM Ammo + Artemis IV
Left Arm
Shoulder
Upper Arm Actuator
Clan LRM 20 + Artemis
Clan Medium Pulse Laser
Clan TAG
Clan LRM Ammo + Artemis IV
Clan LRM Ammo + Artemis IV
Right Leg
Hip
Upper Leg Actuator
Lower Leg Actuator
Foot Actuator
Clan Double Heat Sink
Left Leg
Hip
Upper Leg Actuator
Lower Leg Actuator
Foot Actuator
Clan Double Heat Sink
Armor
| | | |
| --- | --- | --- |
| | Head | 18 |
| | Center Torso | 84 |
| | Center Torso Rear | 24 |
| | Right Torso | 52 |
| | Right Torso Rear | 20 |
| | Left Torso | 52 |
| | Left Torso Rear | 20 |
| | Right Arm | 56 |
| | Left Arm | 56 |
| | Right Leg | 49 |
| | Left Leg | 49 |
Upgrades
| | | |
| --- | --- | --- |
| | Armor | Clan Ferro-Fibrous Armor |
| | Structure | Clan Standard Structure |
| | Heat Sinks | Clan Double Heat Sink |
| | Artemis | Artemis |
Info
| | | |
| --- | --- | --- |
| | Speed | 48.6 / 52.2 |
| | Tonnage | 100 |
| | Firepower | 78.50 |
| | Heat Management | 1.57 |
| | Armor - Standard | 614 |
| | Structure | Standard |
| | Jump Distance | N/A |
Details
Class
Assault
Armament
Clan TAG
1
Clan LB 20-X AC
2
Clan LRM 20 + Artemis
1
Clan LRM 15 + Artemis
1
Ammunition
Clan Ultra AC/20 Ammo
315
Clan AMS Ammo
2000
Equipment
Jump Jets
N/A
Clan Double Heat Sinks
15
Clan XL Engine 300
1
Clan Active Probe
1
Hardpoints
Ballistic
4
Energy
8
Missile
1
AMS
0
ECM
0
Omnipods
Head
DWF-PRIME
Right Torso
DWF-PRIME
Left Torso
DWF-A
Right Arm
DWF-PRIME
Left Arm
DWF-PRIME
Right Leg
DWF-PRIME
Left Leg
DWF-PRIME
Loadout
Head
Life Support
Sensors
Cockpit
Clan Active Probe
Center Torso
Gyro
Clan XL Engine 300 (2x HS)
Clan LB 20-X AC Ammo
Clan LB 20-X AC Ammo
Right Torso
Clan Double Heat Sink
Clan LRM Ammo + Artemis IV
Clan LRM Ammo + Artemis IV
Clan LRM Ammo + Artemis IV
Clan LRM Ammo + Artemis IV
Clan LRM Ammo + Artemis IV
Clan LRM Ammo + Artemis IV
Clan LRM Ammo + Artemis IV
Clan LRM Ammo + Artemis IV
Left Torso
Clan Double Heat Sink
Clan LRM 20 + Artemis
Clan LRM 15 + Artemis
Right Arm
Shoulder
Upper Arm Actuator
Clan LB 20-X AC
Clan LB 20-X AC Ammo
Left Arm
Shoulder
Upper Arm Actuator
Clan LB 20-X AC
Clan TAG
Right Leg
Hip
Upper Leg Actuator
Lower Leg Actuator
Foot Actuator
Clan LB 20-X AC Ammo
Clan LB 20-X AC Ammo
Left Leg
Hip
Upper Leg Actuator
Lower Leg Actuator
Foot Actuator
Clan Double Heat Sink
Armor
| | | |
| --- | --- | --- |
| | Head | 18 |
| | Center Torso | 96 |
| | Center Torso Rear | 28 |
| | Right Torso | 64 |
| | Right Torso Rear | 20 |
| | Left Torso | 64 |
| | Left Torso Rear | 20 |
| | Right Arm | 68 |
| | Left Arm | 68 |
| | Right Leg | 84 |
| | Left Leg | 84 |
Upgrades
| | | |
| --- | --- | --- |
| | Armor | Clan Standard Armor |
| | Structure | Clan Standard Structure |
| | Heat Sinks | Clan Double Heat Sink |
| | Artemis | Artemis |
Info
| | | |
| --- | --- | --- |
| | Speed | 48.6 / 52.2 |
| | Tonnage | 100 |
| | Firepower | 40.00 |
| | Heat Management | 2.00 |
| | Armor - Standard | 592 |
| | Structure | Standard |
| | Jump Distance | N/A |
Details
Class
Assault
Armament
Clan LB 10-X AC
4
Ammunition
Clan LB 10-X Ammo
165
Equipment
Jump Jets
N/A
Clan Double Heat Sinks
15
Clan XL Engine 300
1
Hardpoints
Ballistic
1
Energy
3
Missile
2
AMS
1
ECM
0
Omnipods
Head
DWF-A
Right Torso
DWF-B
Left Torso
DWF-B
Right Arm
DWF-PRIME
Left Arm
DWF-PRIME
Right Leg
DWF-A
Left Leg
DWF-A
Loadout
Head
Life Support
Sensors
Cockpit
Clan LB 10-X Ammo
Center Torso
Gyro
Clan XL Engine 300 (2x HS)
Right Torso
Clan Double Heat Sink
Clan LB 10-X AC
Clan LB 10-X Ammo
Clan LB 10-X Ammo
Clan LB 10-X Ammo
Left Torso
Clan Double Heat Sink
Clan LB 10-X AC
Clan LB 10-X Ammo
Clan LB 10-X Ammo
Clan LB 10-X Ammo
Right Arm
Shoulder
Upper Arm Actuator
Clan LB 10-X AC
Left Arm
Shoulder
Upper Arm Actuator
Clan LB 10-X AC
Right Leg
Hip
Upper Leg Actuator
Lower Leg Actuator
Foot Actuator
Clan LB 10-X Ammo
Clan LB 10-X Ammo
Left Leg
Hip
Upper Leg Actuator
Lower Leg Actuator
Foot Actuator
Clan Double Heat Sink
Armor
| | | |
| --- | --- | --- |
| | Head | 18 |
| | Center Torso | 96 |
| | Center Torso Rear | 28 |
| | Right Torso | 64 |
| | Right Torso Rear | 20 |
| | Left Torso | 64 |
| | Left Torso Rear | 20 |
| | Right Arm | 68 |
| | Left Arm | 68 |
| | Right Leg | 73 |
| | Left Leg | 73 |
Upgrades
| | | |
| --- | --- | --- |
| | Armor | Clan Standard Armor |
| | Structure | Clan Standard Structure |
| | Heat Sinks | Clan Double Heat Sink |
| | Artemis | Standard Guidance |
Info
| | | |
| --- | --- | --- |
| | Speed | 48.6 / 52.2 |
| | Tonnage | 100 |
| | Firepower | 30.00 |
| | Heat Management | 1.93 |
| | Armor - Standard | 558 |
| | Structure | Standard |
| | Jump Distance | N/A |
Details
Class
Assault
Armament
Clan Ultra AC/5
6
Ammunition
Clan Ultra AC/5 Ammo
900
Equipment
Jump Jets
N/A
Clan Double Heat Sinks
15
Clan XL Engine 300
1
Hardpoints
Ballistic
5
Energy
5
Missile
0
AMS
0
ECM
0
Omnipods
Head
DWF-B
Right Torso
DWF-B
Left Torso
DWF-B
Right Arm
DWF-B
Left Arm
DWF-A
Right Leg
DWF-B
Left Leg
DWF-B
Loadout
Head
Life Support
Sensors
Cockpit
Center Torso
Gyro
Clan XL Engine 300 (2x HS)
Clan Ultra AC/5 Ammo
Clan Ultra AC/5 Ammo
Right Torso
Clan Double Heat Sink
Clan Ultra AC/5
Clan Ultra AC/5
Clan Ultra AC/5 Ammo
Clan Ultra AC/5 Ammo
Left Torso
Clan Double Heat Sink
Clan Ultra AC/5
Clan Ultra AC/5
Clan Ultra AC/5 Ammo
Clan Ultra AC/5 Ammo
Right Arm
Shoulder
Upper Arm Actuator
Clan Ultra AC/5
Clan Ultra AC/5 Ammo
Left Arm
Shoulder
Upper Arm Actuator
Clan Ultra AC/5
Clan Ultra AC/5 Ammo
Right Leg
Hip
Upper Leg Actuator
Lower Leg Actuator
Foot Actuator
Clan Ultra AC/5 Ammo
Clan Ultra AC/5 Ammo
Left Leg
Hip
Upper Leg Actuator
Lower Leg Actuator
Foot Actuator
Clan Double Heat Sink
Armor
| | | |
| --- | --- | --- |
| | Head | 18 |
| | Center Torso | 96 |
| | Center Torso Rear | 28 |
| | Right Torso | 64 |
| | Right Torso Rear | 20 |
| | Left Torso | 64 |
| | Left Torso Rear | 20 |
| | Right Arm | 60 |
| | Left Arm | 60 |
| | Right Leg | 65 |
| | Left Leg | 65 |
Upgrades
| | | |
| --- | --- | --- |
| | Armor | Clan Standard Armor |
| | Structure | Clan Standard Structure |
| | Heat Sinks | Clan Double Heat Sink |
| | Artemis | Not Applicable |